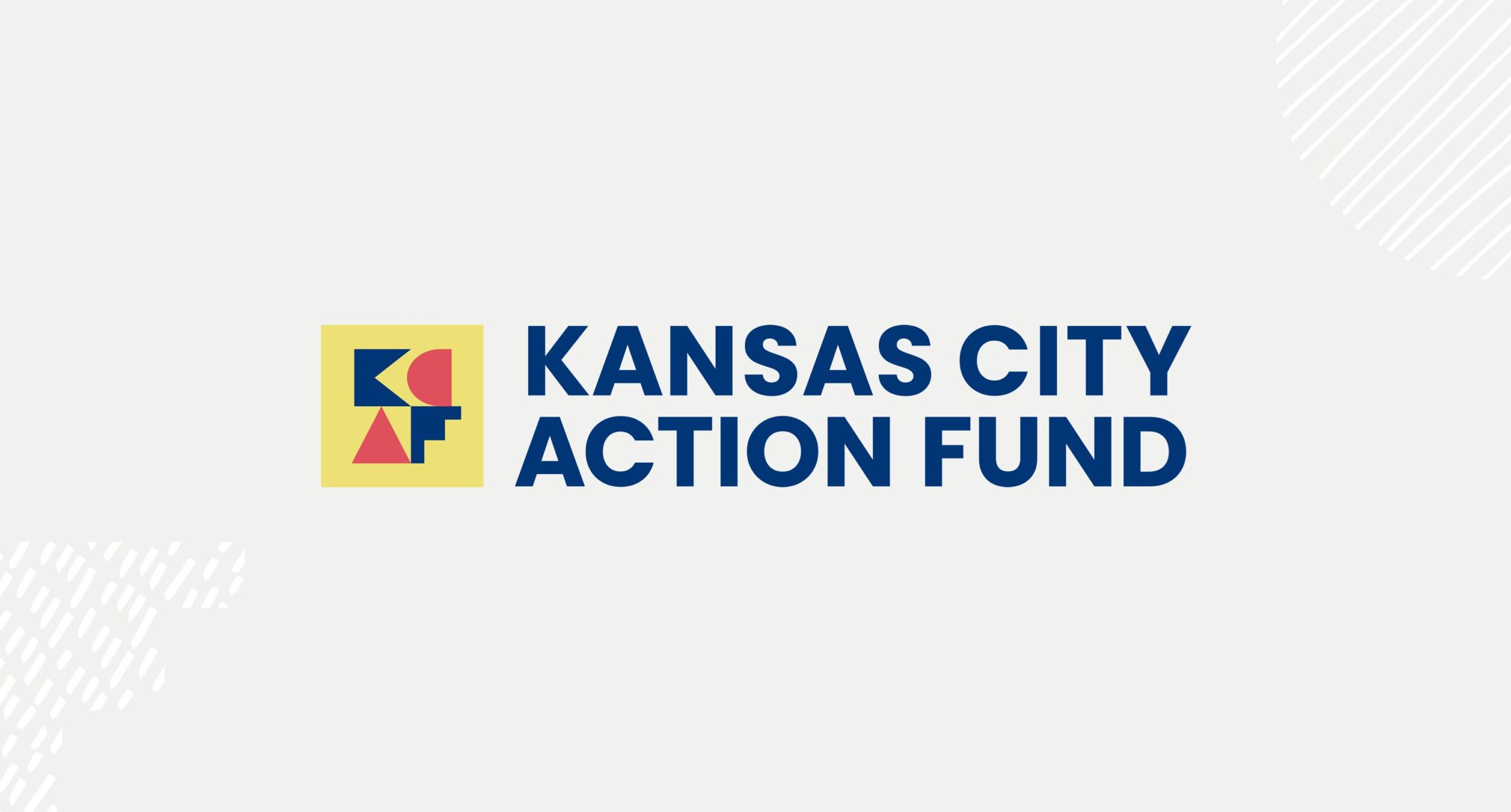 GRAPHEK partnered with KCAF to create a new and vibrant branding that would distinguish them from SchoolSmartKC (their previous parent company) and drive more support from the Kansas City community.
Kansas City Action Fund (KCAF) serves to help close the achievement gap for kids in Kansas City. Their goal is to support educational opportunities for kids through advocacy and public policy work by empowered partners, parents and community stakeholders, particularly those representing marginalized communities, business and philanthropic interests and key policy priorities.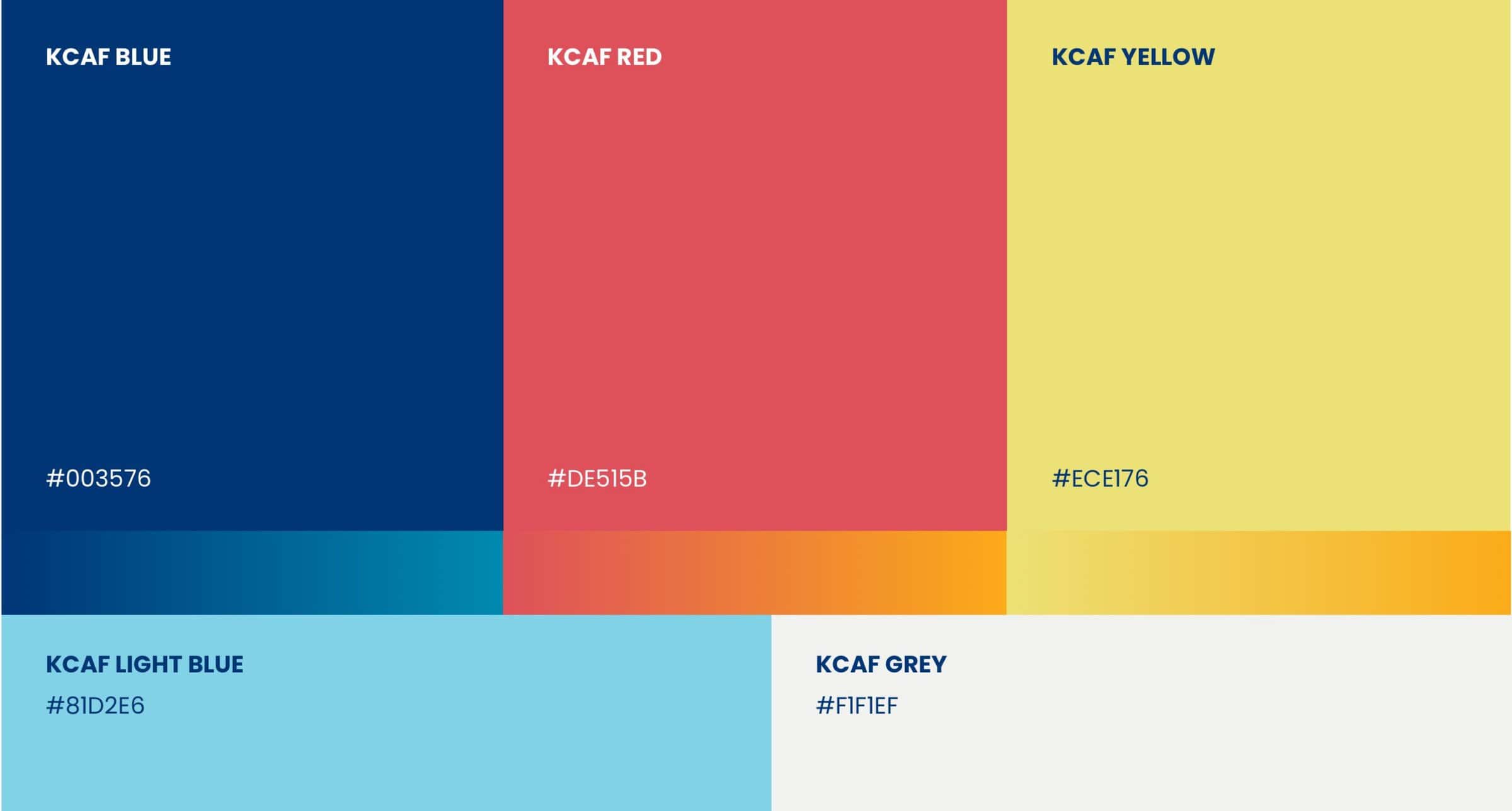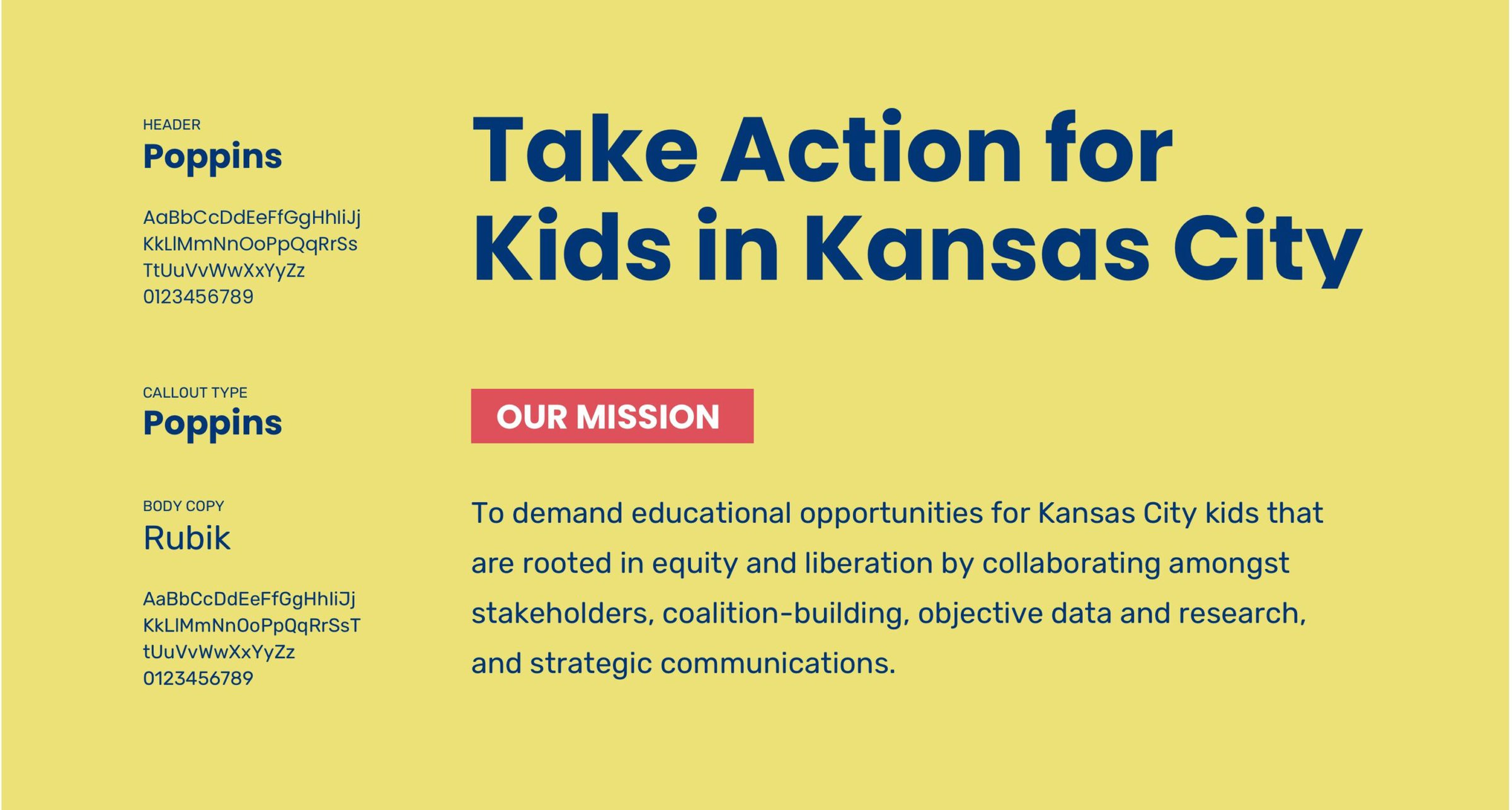 The new logo design utilizes stacked lettering as an acronym for the Kansas City Action Fund. The simplified shapes form together to create a strong and solid foundation; mirroring how important it is for the community of KCAF to come together to create change. The block-like quality of the lettering relates to kids' education as the building blocks of our future. This bold logo honors the foundational elements of equity and education.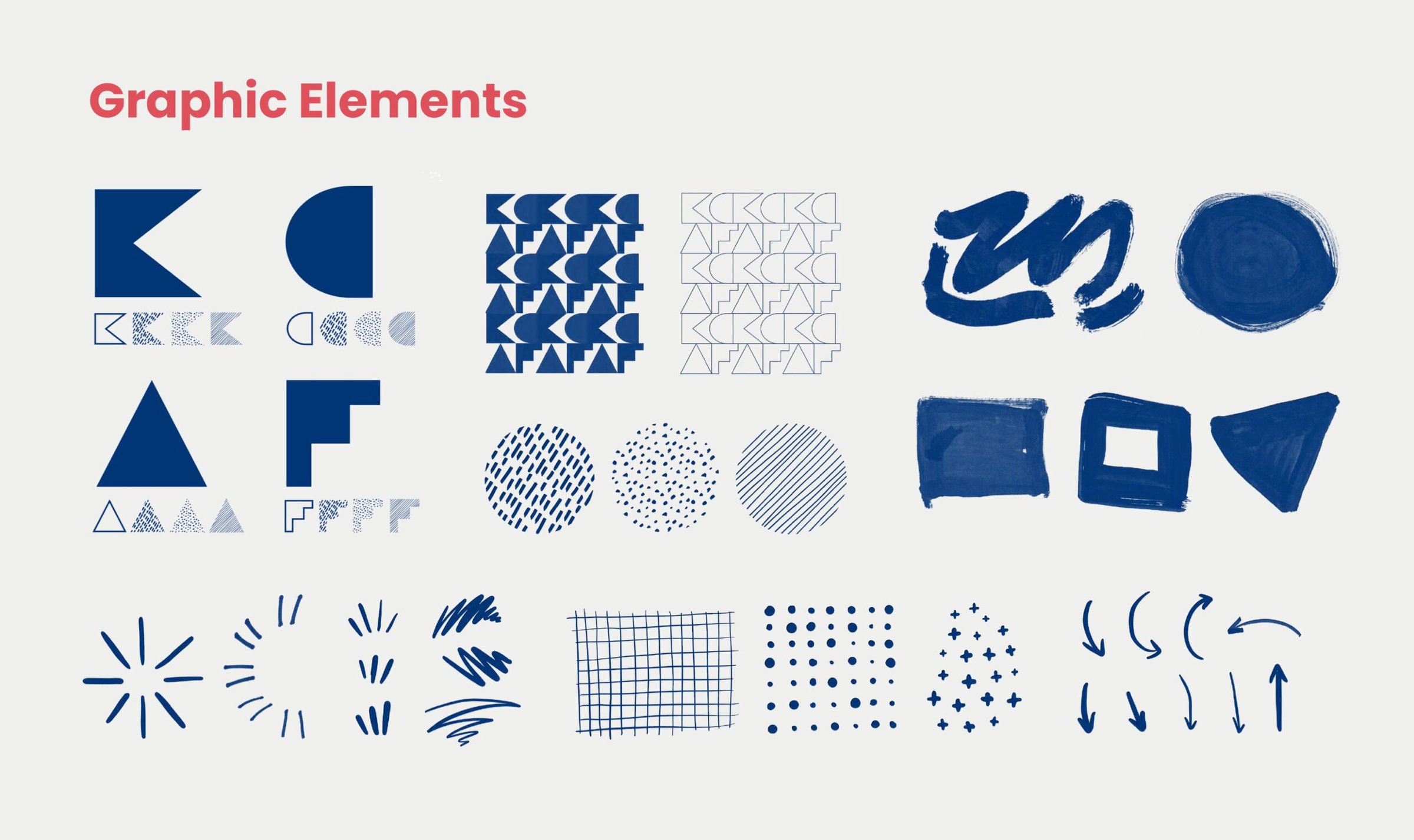 The established brand uses the newly designed logo mark as the core source of geometric visual elements. The logo shapes combined with hand-drawn custom patterns reflect a personal touch to create a simple-to-extend system that is flexible enough to develop new and innovative solutions in years to come.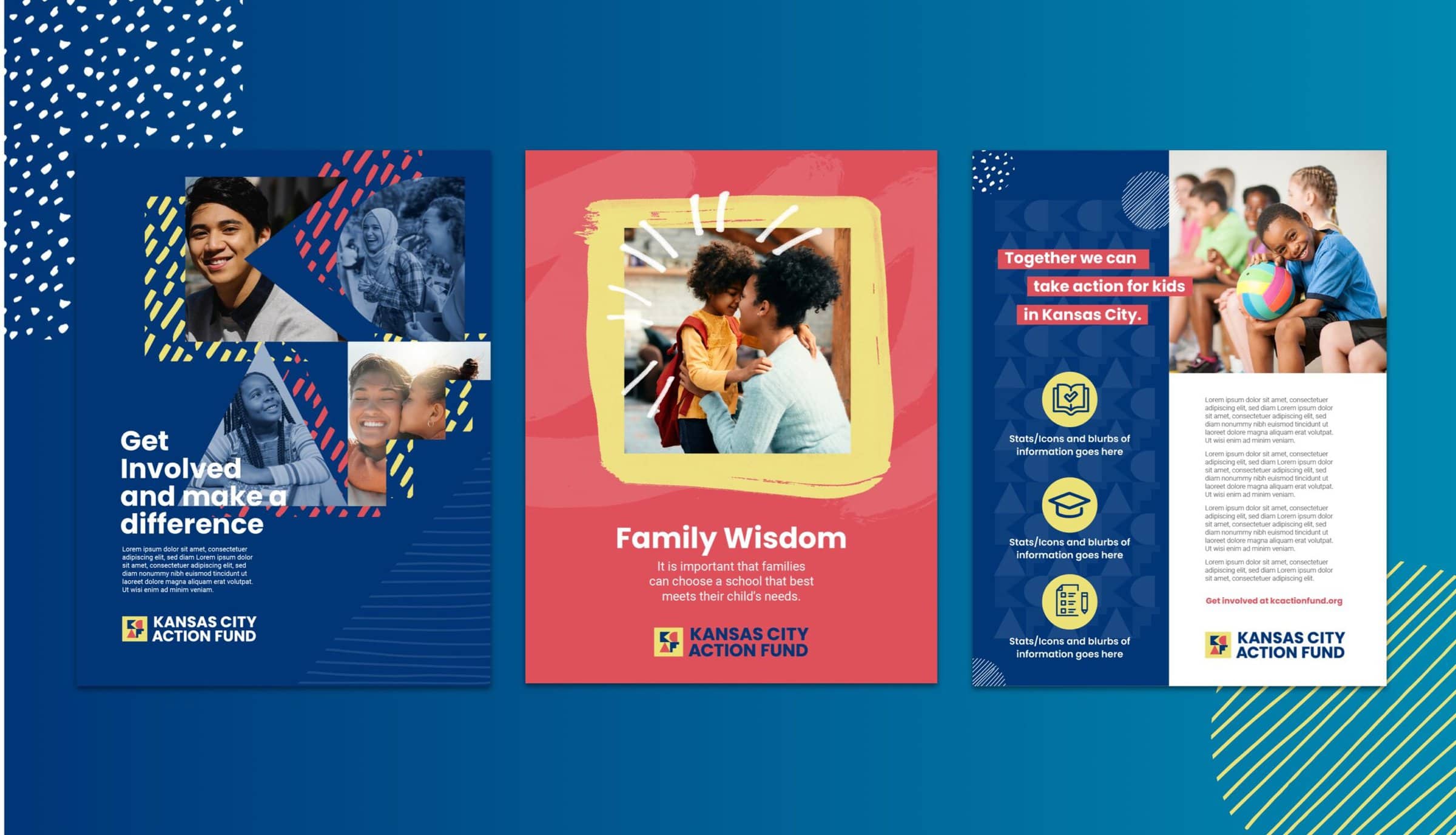 Early on, I knew we needed to pivot and move beyond just a logo. GRAPHEK helped me understand we needed a brand identity that is a foundational asset for any organization, especially one that was new, like ours. The brand we have now will efficiently and effectively further Kansas City Action Fund's mission.​ We are no longer being confused with other players in the space, which is key to our funding. The new brand will allow us to center ourselves as an organization fighting for Kansas City's Kids."
RASHANE HAMBY, DIRECTOR OF PUBLIC POLICY AND COMMUNICATIONS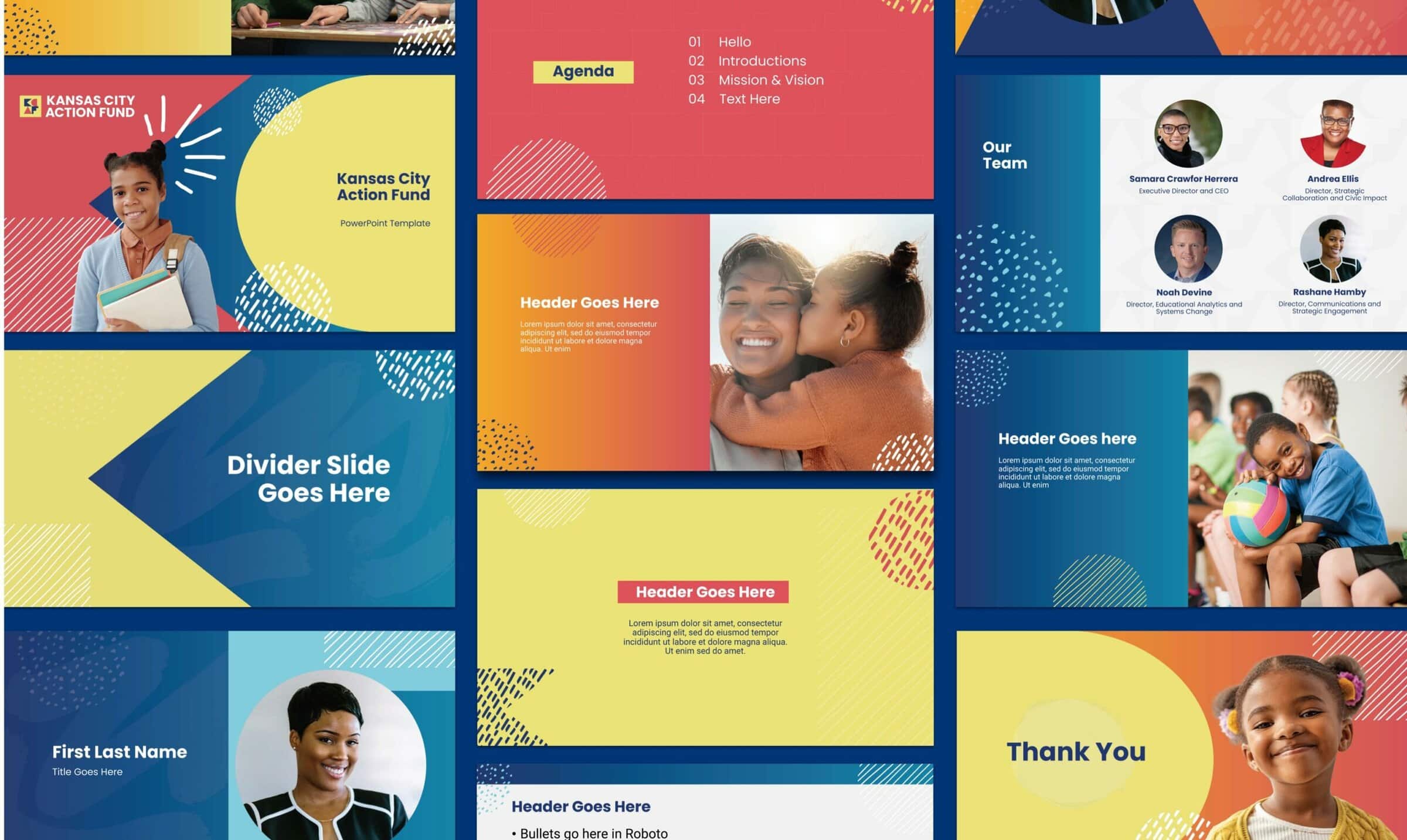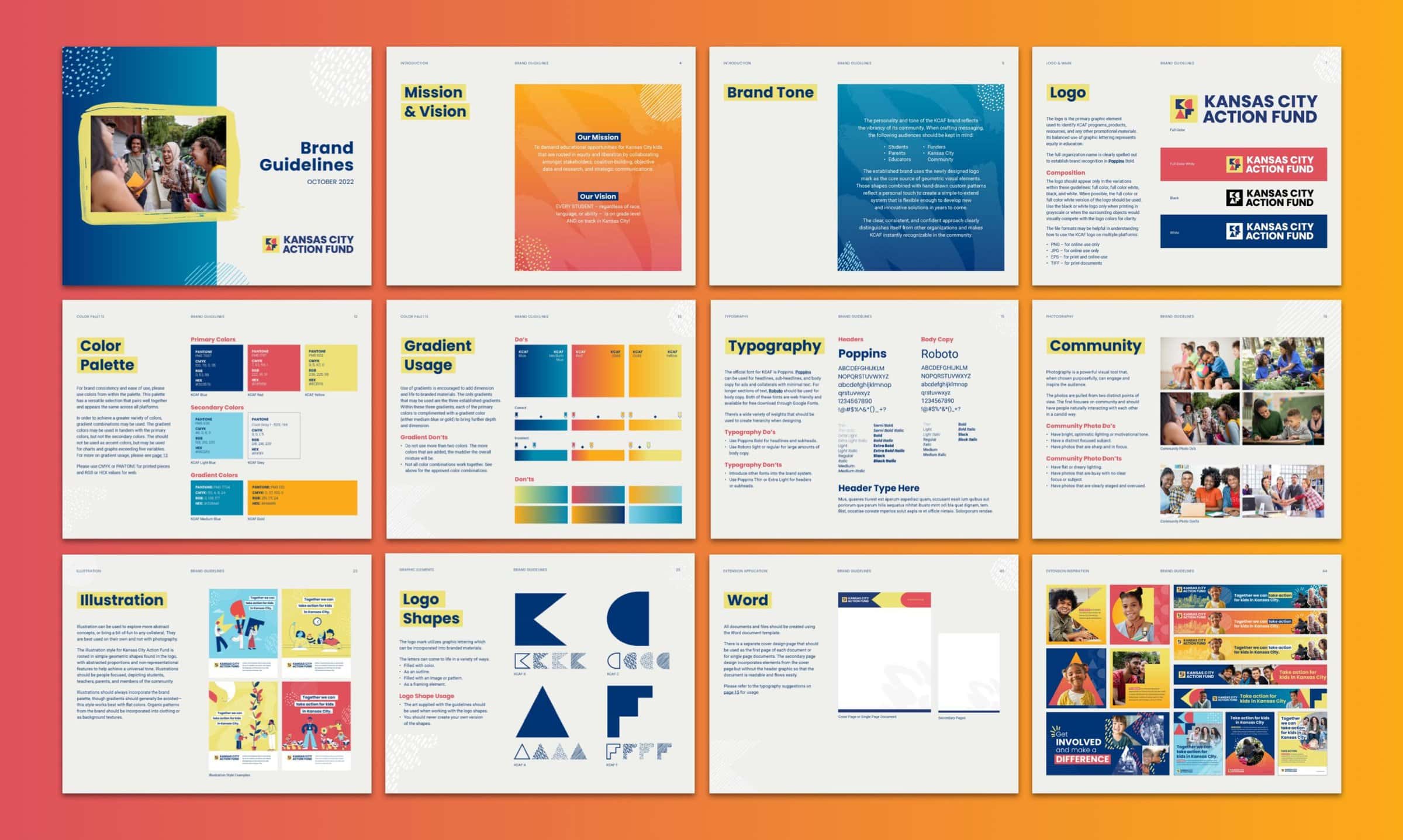 The clear, consistent, and confident approach clearly distinguishes them from other organizations and makes KCAF instantly recognizable in the community.