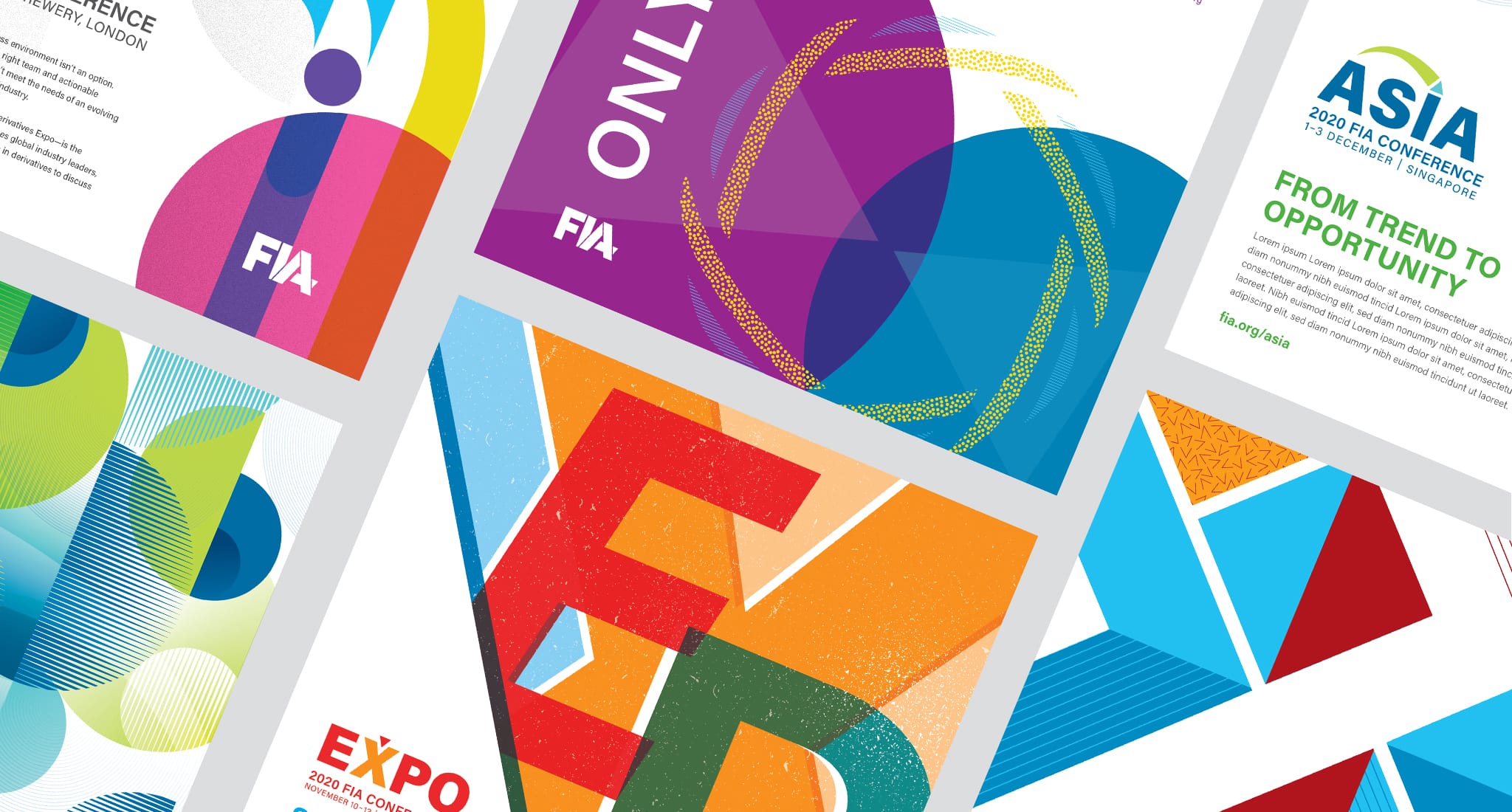 Futures Industry Association was searching for a fresh identity for its annual series of domestic and international flagship conferences that enable current and potential members to connect, network, and get up to speed on the latest industry trends.
GRAPHEK worked with FIA to develop new design and messaging strategies for each of its five conferences that capture the essence of FIA's brand. The new branding stands apart in a crowded event marketplace and is easily adaptable for future refreshes.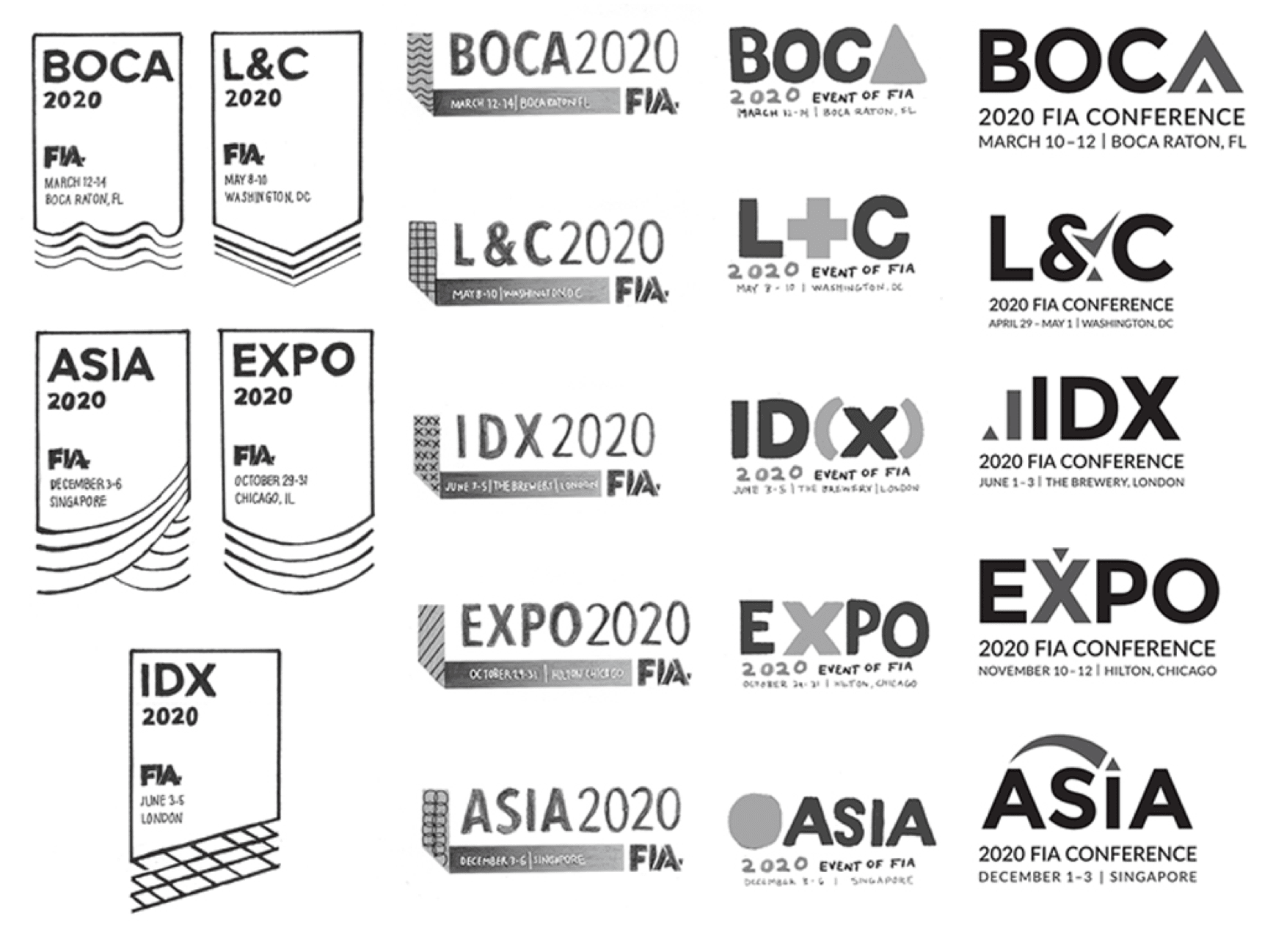 GRAPHEK developed a family of logos with unique identities for each conference that relate to one another through shared typography and geometric design elements.

BOCA's uniting shapes symbolize decisionmakers coming together to network and conduct deals. The graphic treatment features two interweaving patterns forming a global shape to mirror the exchange of ideas and the close-knit community of diverse stakeholders.

L&C features geometric shapes meeting at a central point to represent legal and compliance sector employees coming together to learn and grow. Clean lines reflect the industry, while the bright palette evokes fresh and new ideas.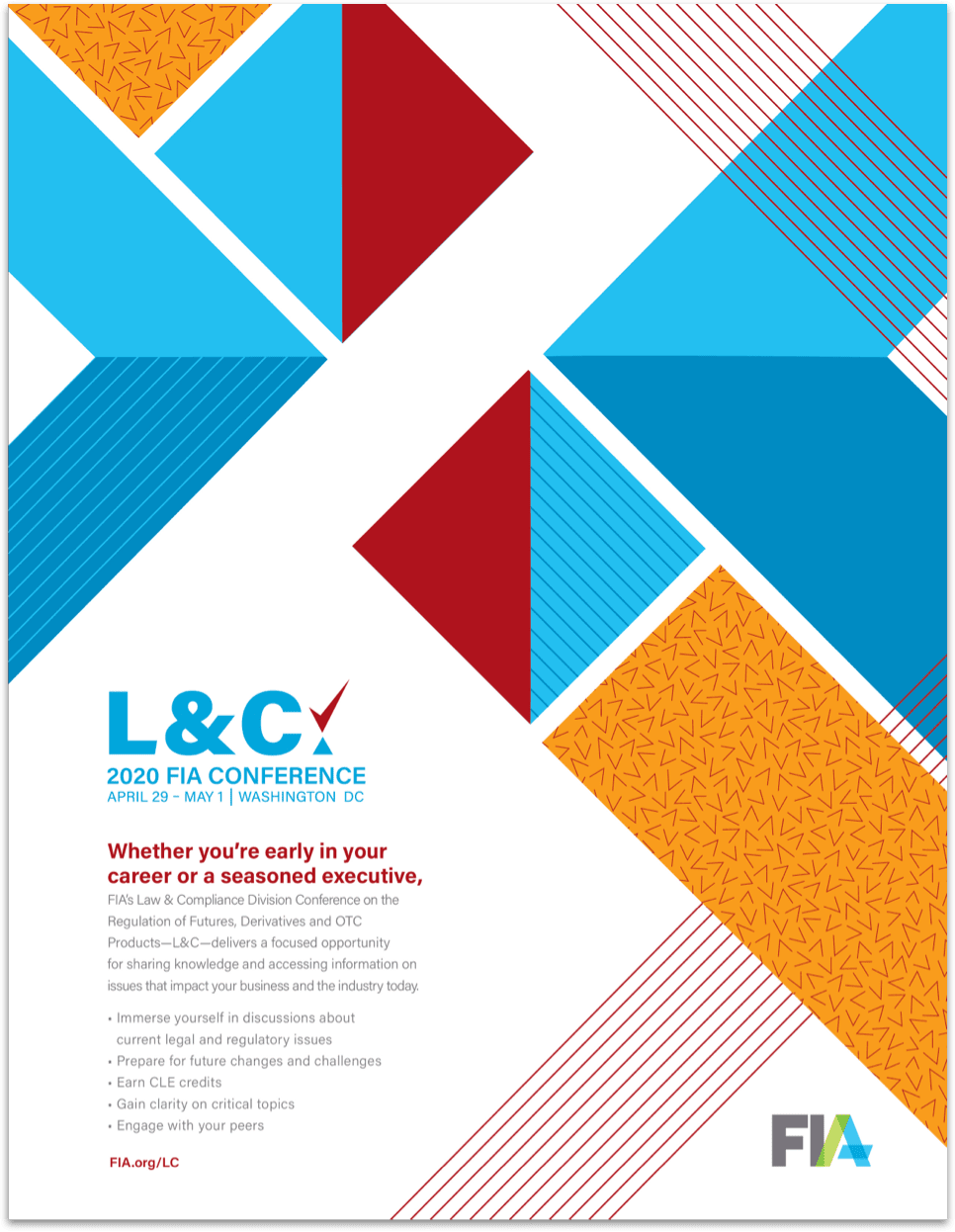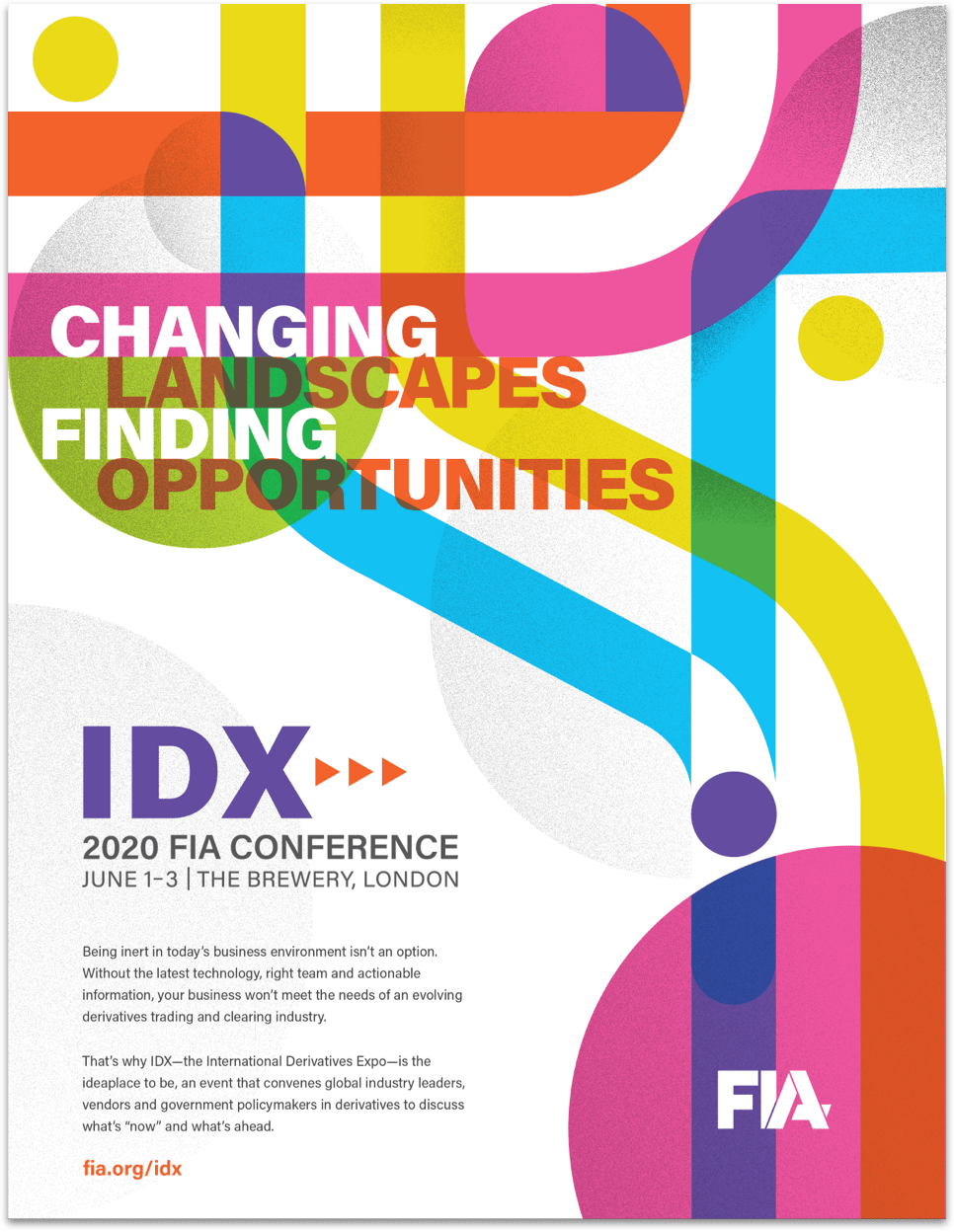 IDX's vibrant colors drum up excitement and energy, while intersecting paths highlight core themes of transparent communication, momentum, and connectivity.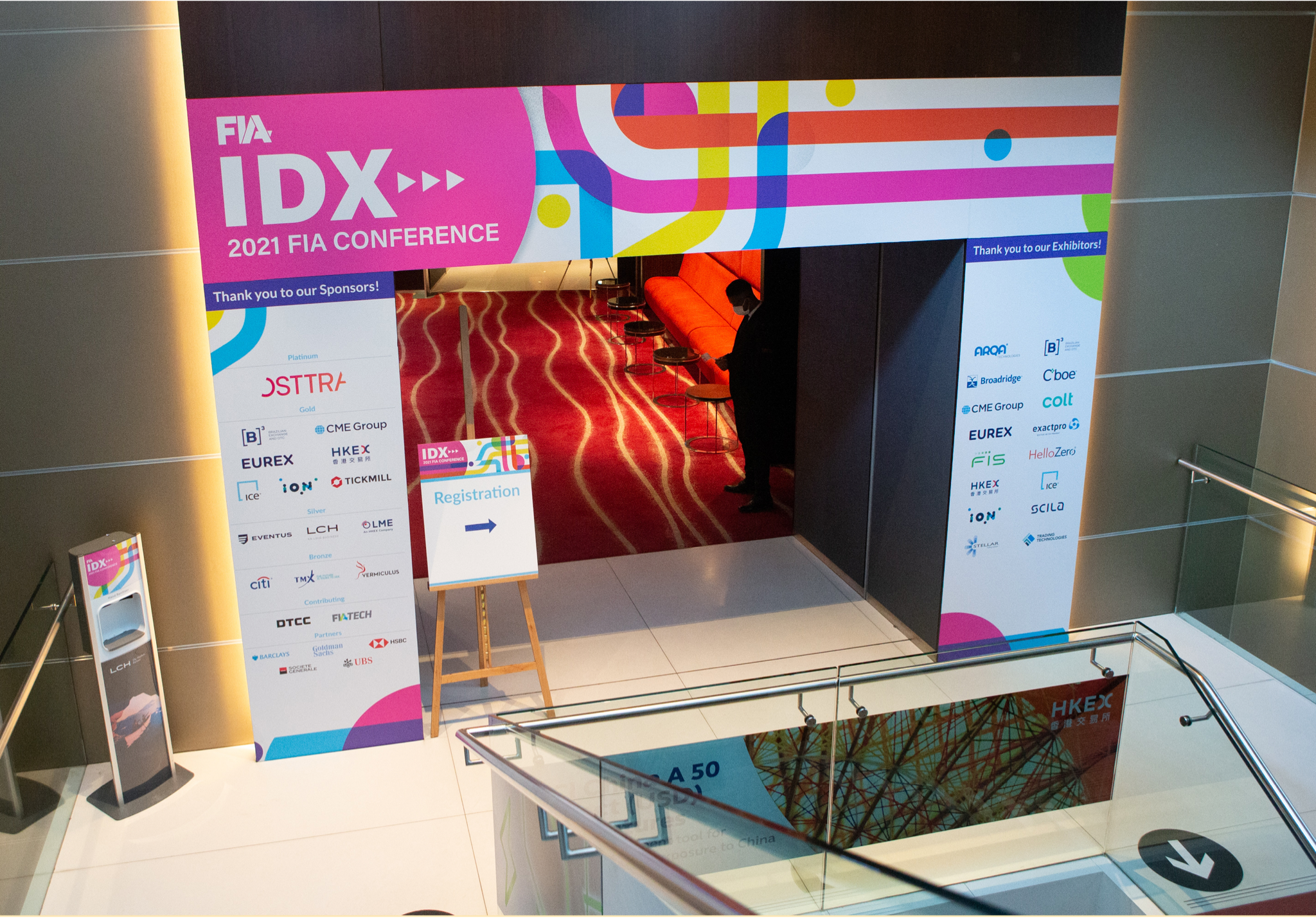 EXPO reflects unity with a typographic approach featuring overlapping letters. Bold colors and fonts forge a proud, powerful identity while maintaining a transparent and approachable vibe, and texture adds visual interest and nods to the grit of the conference's Midwestern location.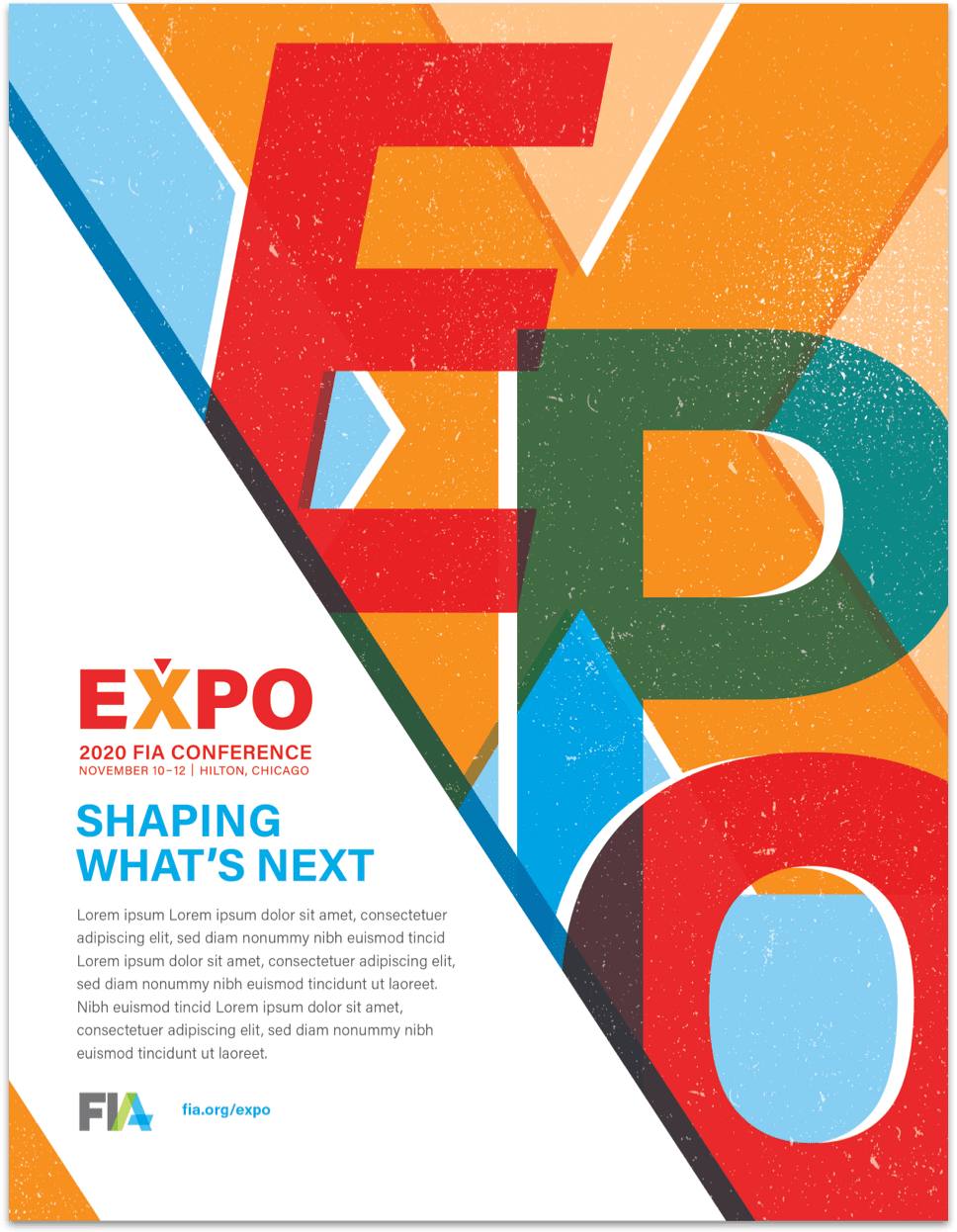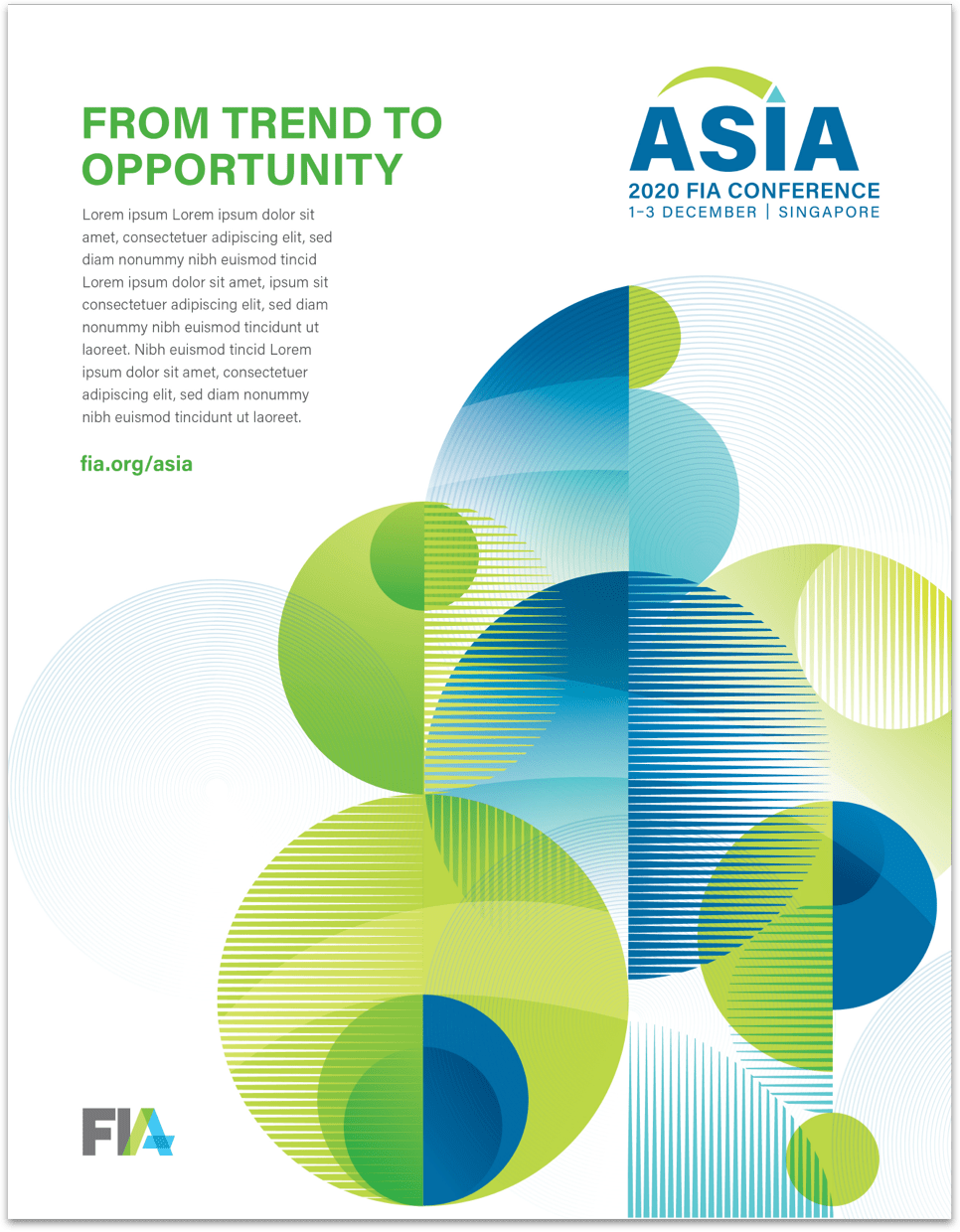 Utilizing circular shapes and linear patterns reflected over multiple Y axes, ASIA's identity reflects its dual role as a trade show and educational conference. Overlapping elements carry throughout to echo the themes of idea exchange and community reinforced by all FIA conferences.
Capturing the key attributes of each event with a range of adaptable and engaging design elements, GRAPHEK's FIA conference branding seamlessly translated to the digital-first events landscape spurred by the pandemic.