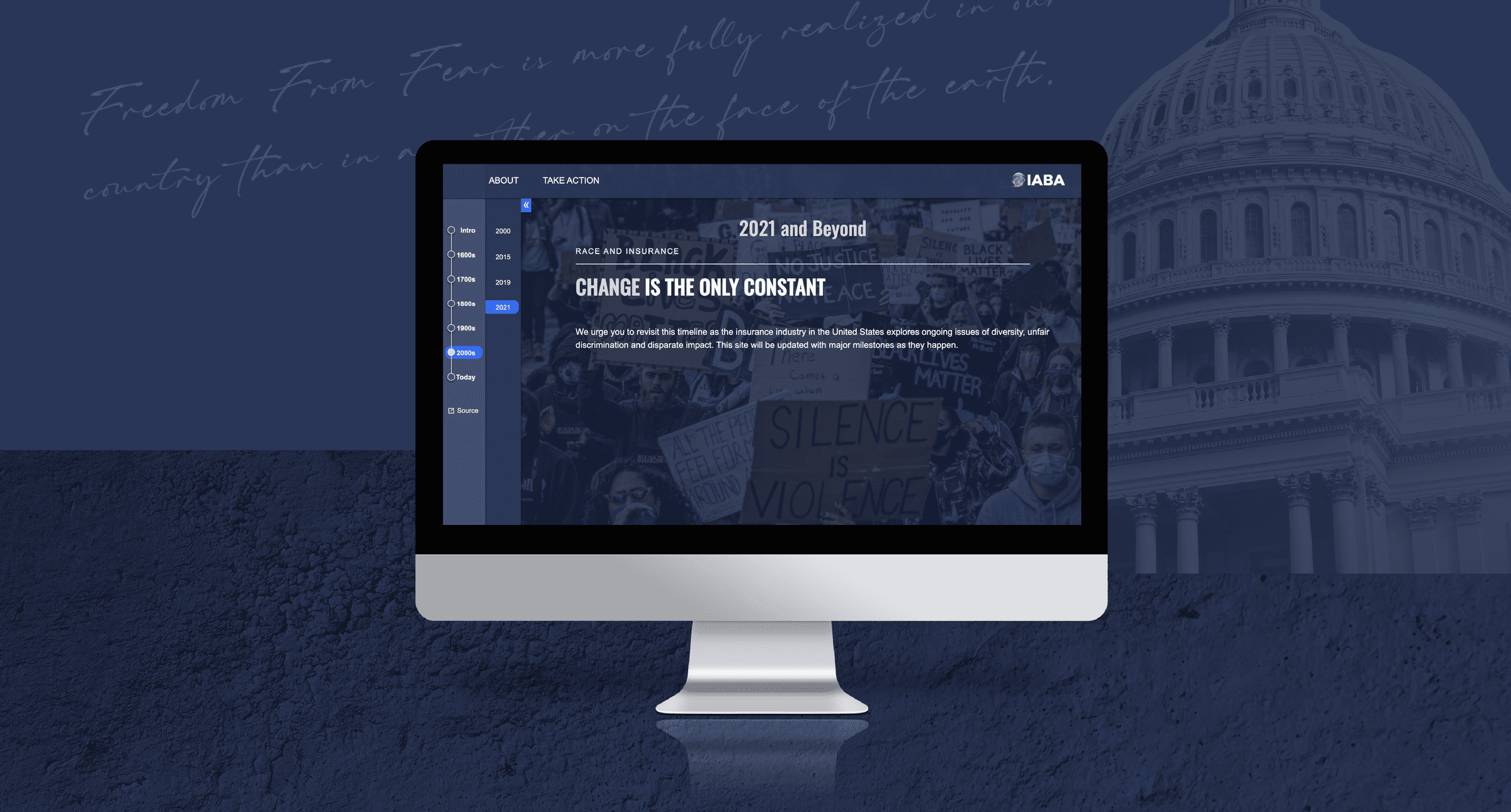 GRAPHEK worked with the International Association of Black Actuaries (IABA) and the Casualty Actuary Society (CAS) to create an educational microsite that illustrates how systemic racism in the US intersects the insurance industry.
IABA works to increase the number of Black actuaries and to support successful career development, civic growth, and achievement. GRAPHEK worked with IABA and CAS to create an web-based timeline that could teach its users about Black history and the evolution of the insurance industry in America.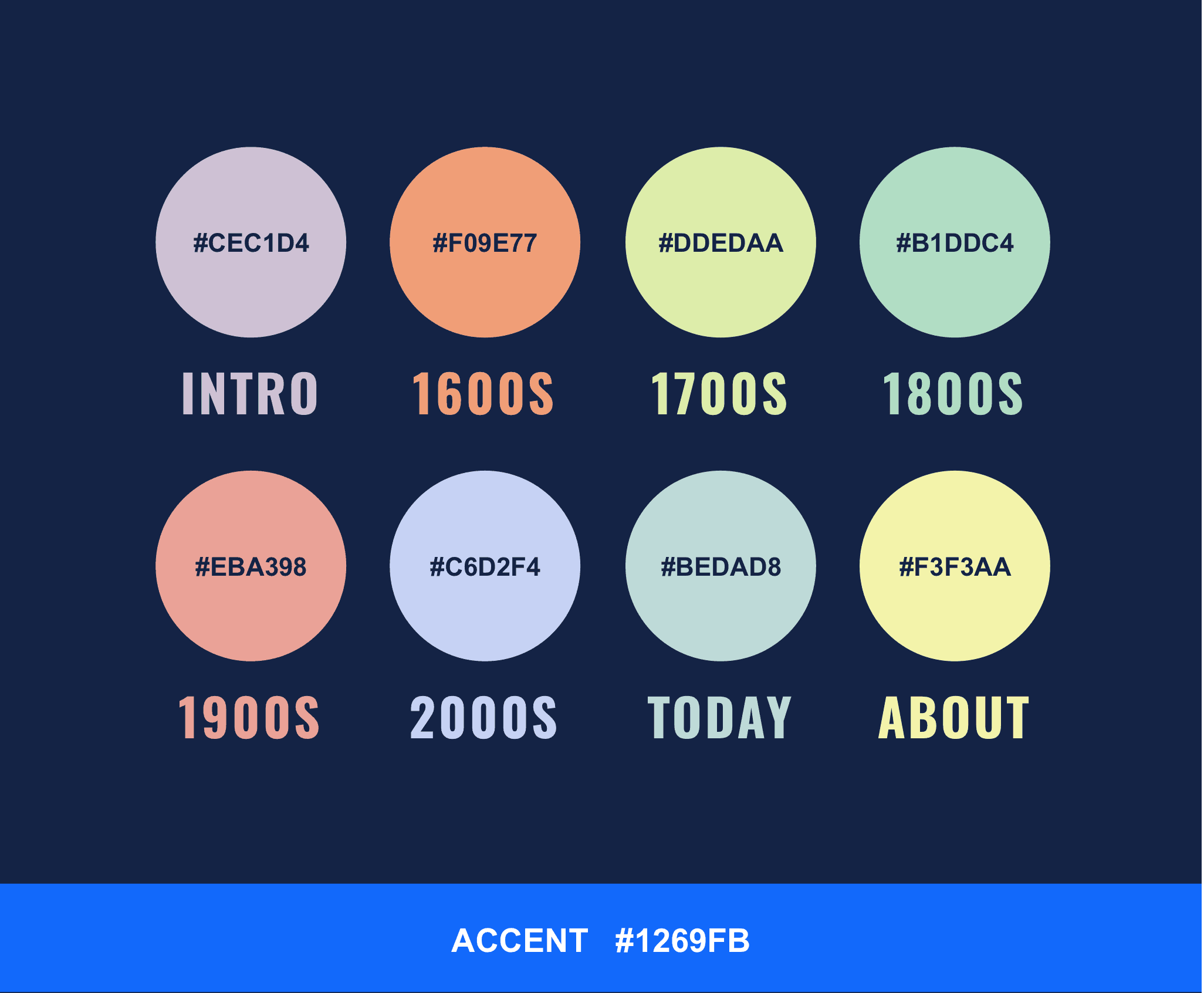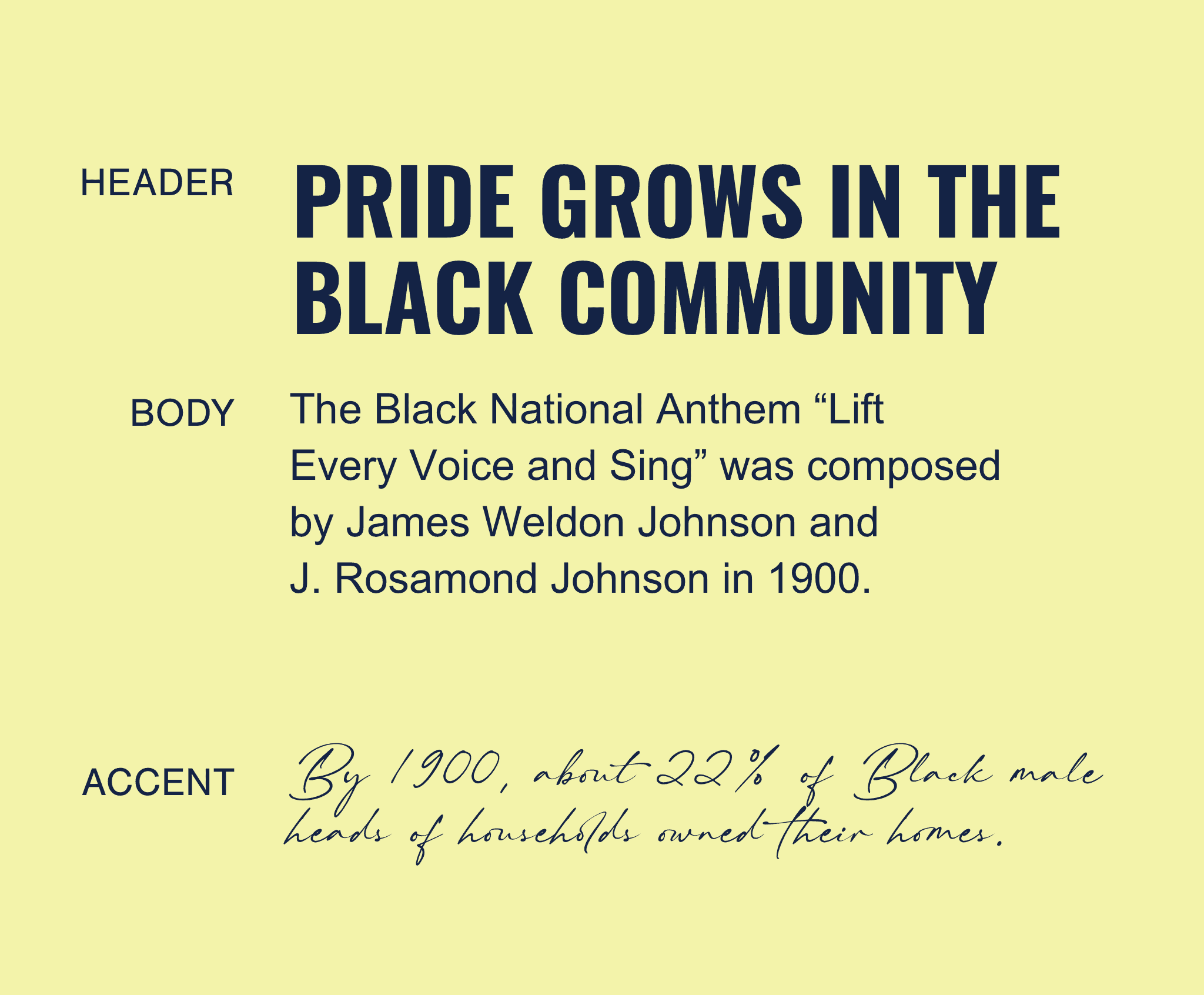 The microsite is designed as a timeline to teach industry professionals how systemic racism has intersected their work. This flexible and scaleable structure allows for new markers in history to be documented and shared as the site evolves over time. GRAPHEK chose to use textural images layered with photographs and historical documents to allow the timeline to feel like a textbook coming to life.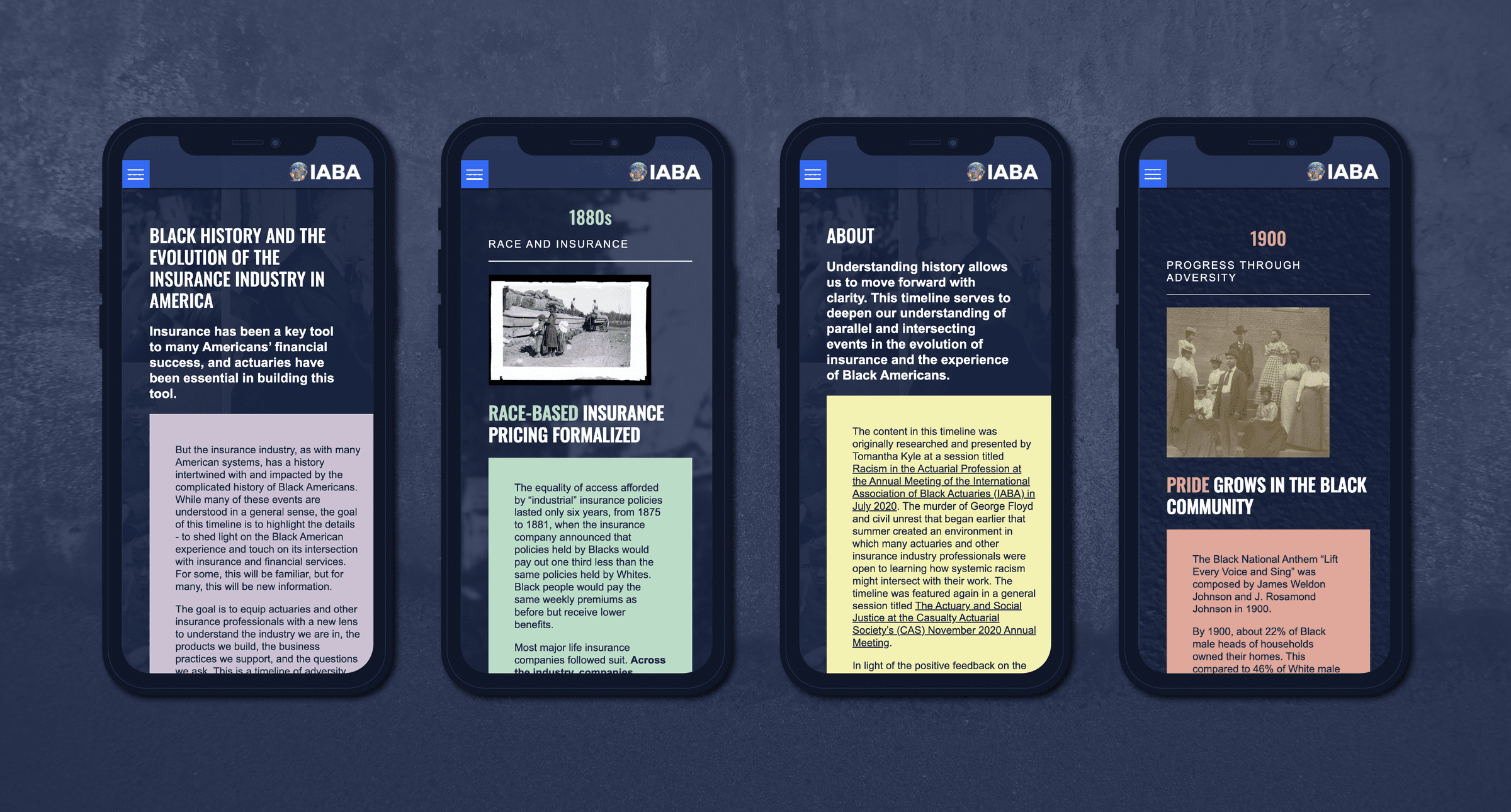 The site is strategized and designed with user accessibility and experience in mind. The selection of contrasting colors, inclusion of interactive resource links, and scaling of text are all intended to aid in user navigation.
While the site overall works within deeper blues to create a serious tone, contrasting brighter colors are used as a wayfinding tool to help create visual distinction across each century. Gentle motion effects and the use of audio allow the site to feel immersive and experiential.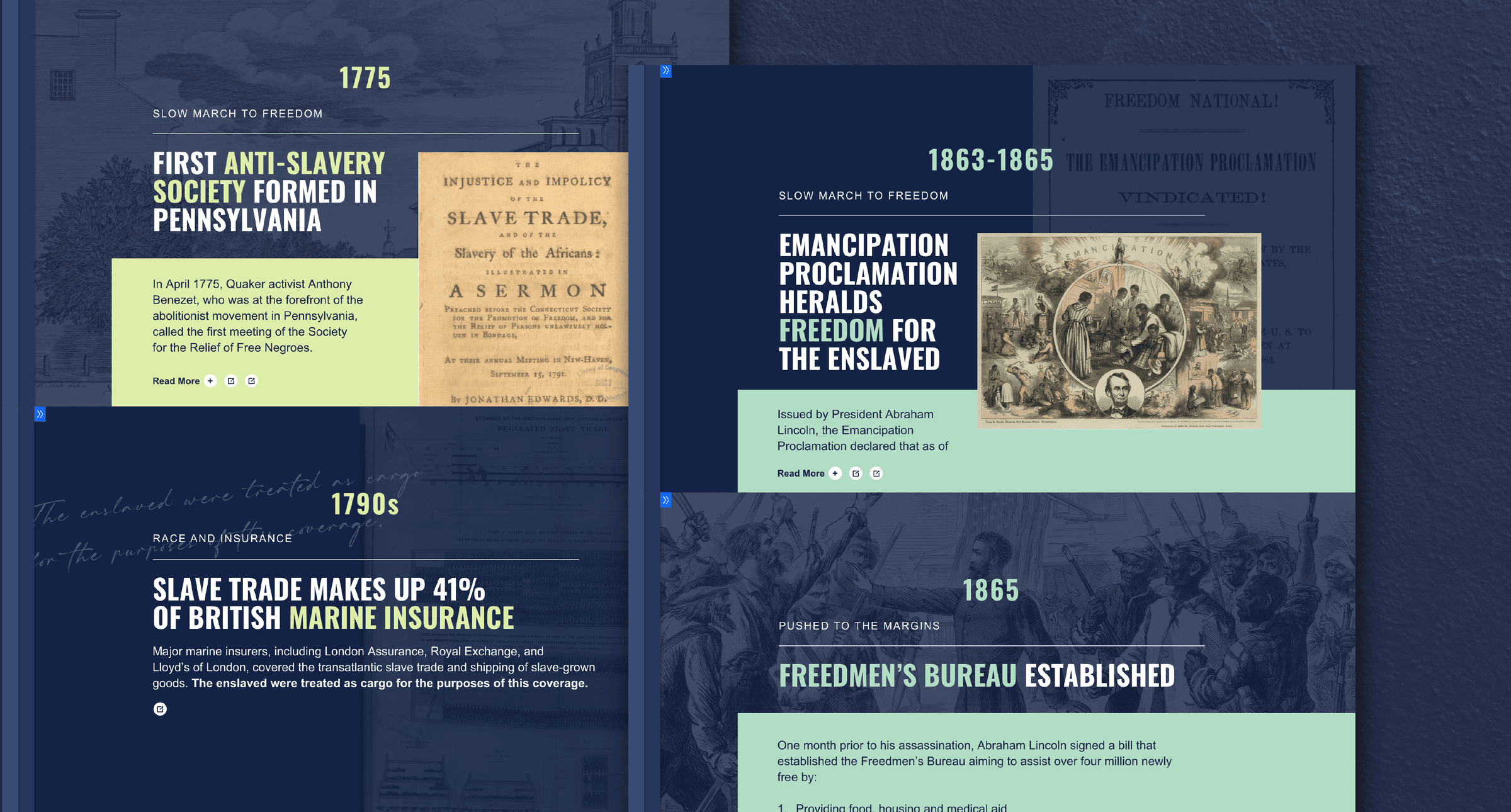 The International Association of Black Actuaries engaged GRAPHEK to transform a basic PowerPoint slide into interactive, web-based timeline that illustrates how systemic racism in the US is intertwined with the insurance industry. It is a timeline of adversity and progress in the Black American experience with insurance, and the response from the industry and actuarial community has been overwhelmingly positive. Since its launch with the initial set of timeline milestones, many actuaries have offered suggestions for additional events to include, demonstrating that the timeline will serve as a living and breathing resource that the insurance industry can learn from and build out in the future."
KATE WEAVER, EXECUTIVE DIRECTOR, INTERNATIONAL ASSOCIATION OF BLACK ACTUARIES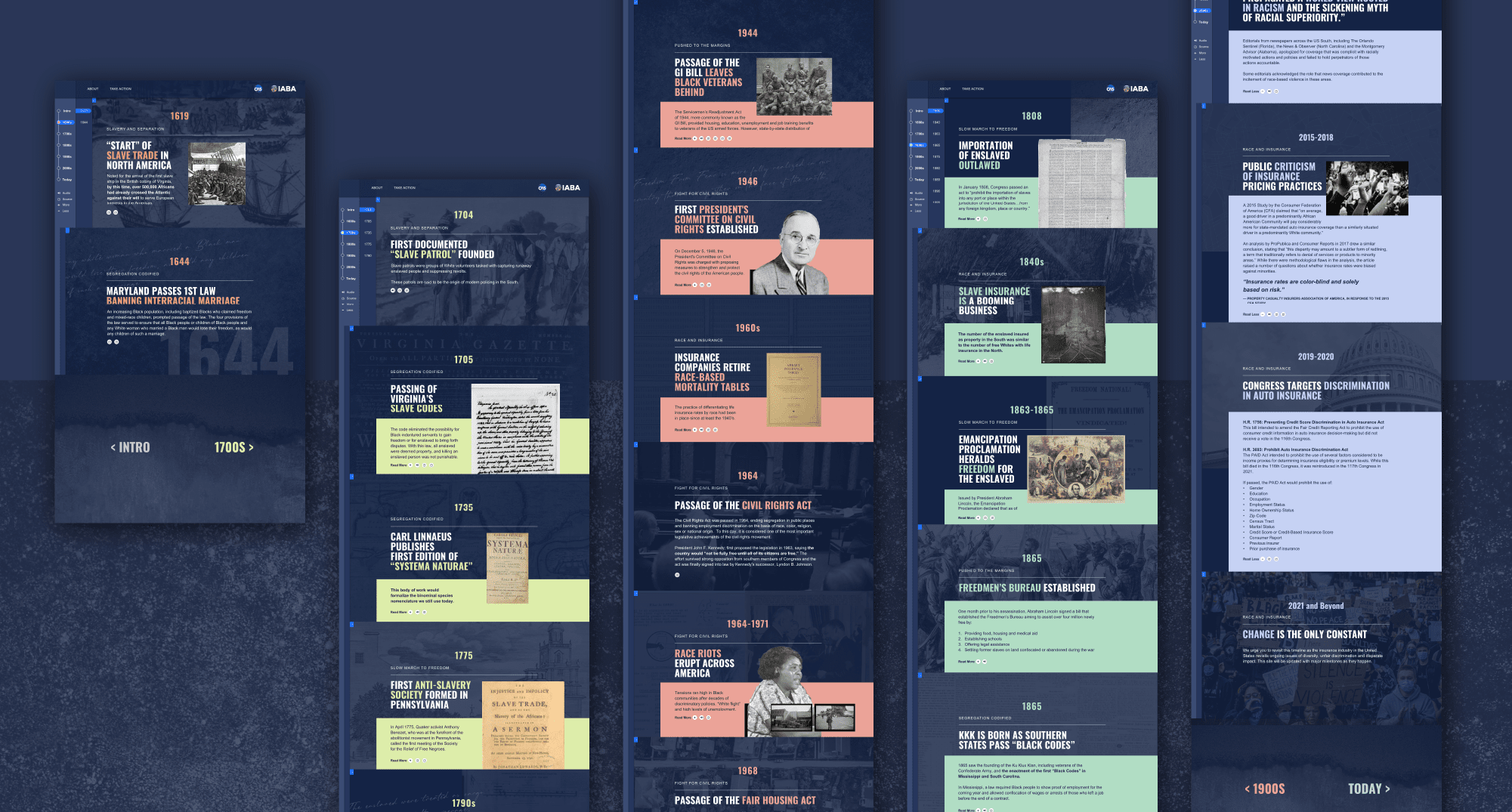 This timeline serves as a permanent online source that can continue to grow as issues surrounding race and insurance evolve and require both record and discussion. The project strives to create a more diverse representation among actuaries.