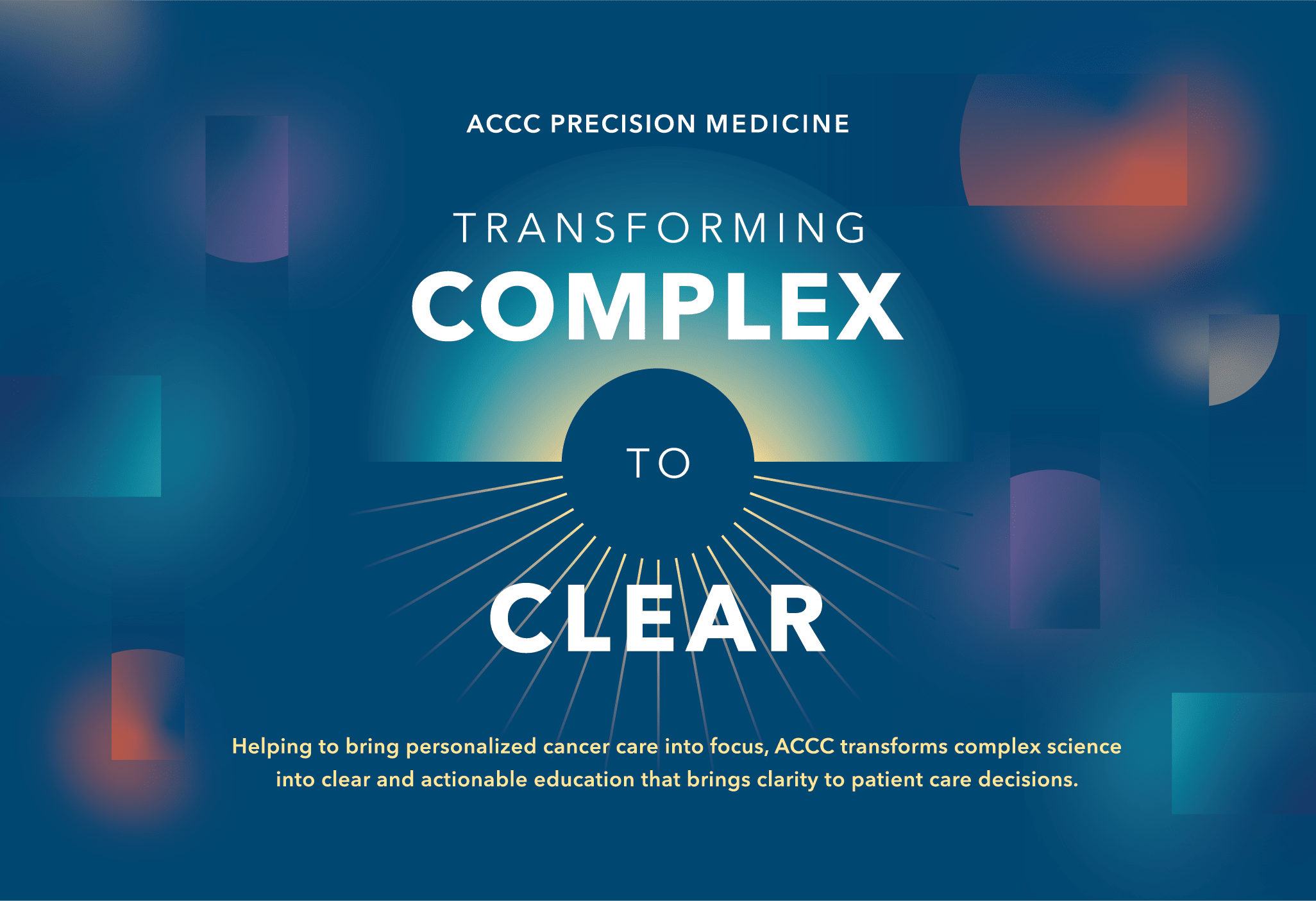 ACCC's Precision Medicine campaign helps bring personalized cancer care into focus, transforming complex science into clear and actionable education that brings clarity to patient care decisions.
GRAPHEK partnered with ACCC to develop the theme, visual branding and collateral extension to create a campaign that will drive members to the resources that will save their patient's lives.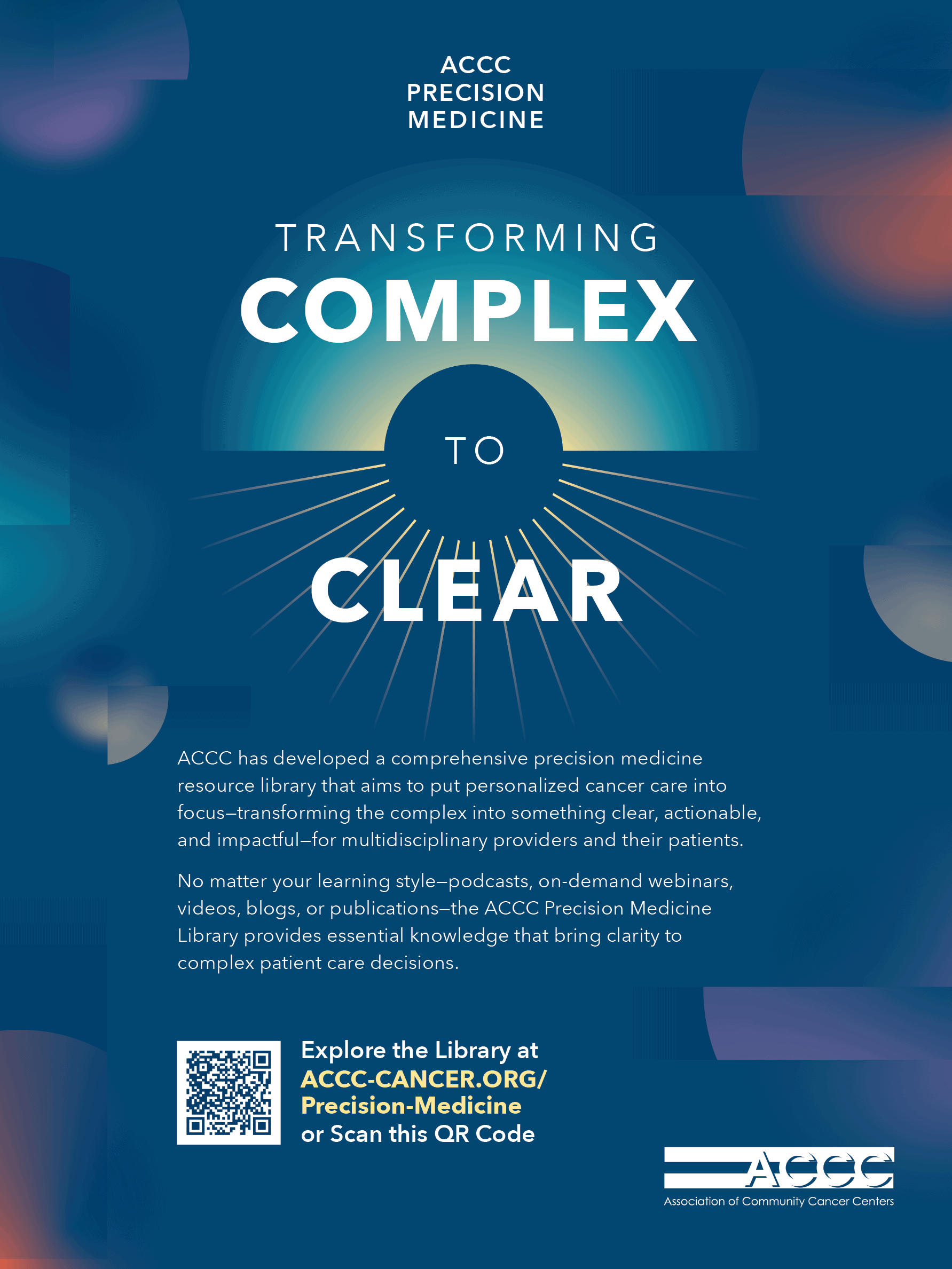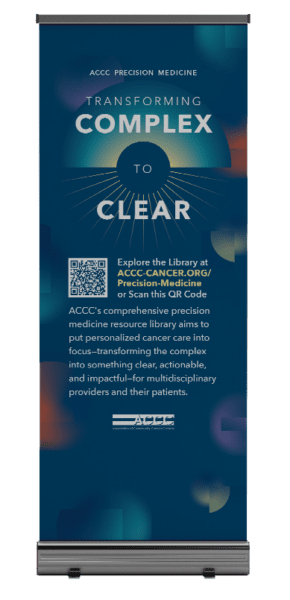 In addition to digital assets, retractable banners, and promo giveaways, GRAPHEK worked on an infographic that broke down the 160 different pieces of Precision Medicine resources available. This infographic was then extended into a motion graphics video that brought the infographic to life and was shared on social as well as in person at conferences and speaking engagements.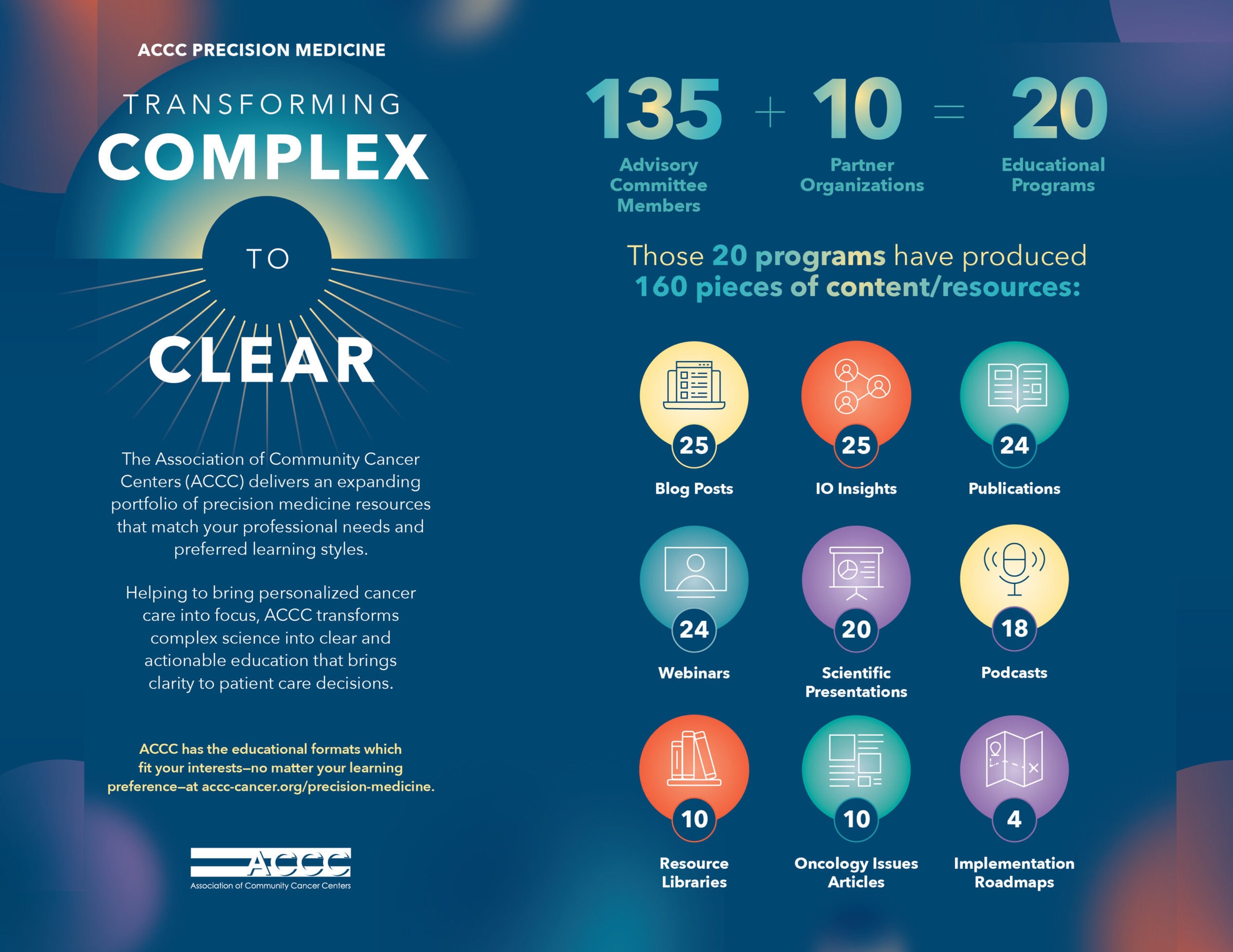 The thing that I like most about GRAPHEK is that they take the time to sit down with us to fully understand our needs before starting work on a project. They take on a role as a strategy partner and help create a final product which works within our budget."
LORI GARDNER, SENIOR DIRECTOR, MEMBERSHIP AND MARKETING, ACCC