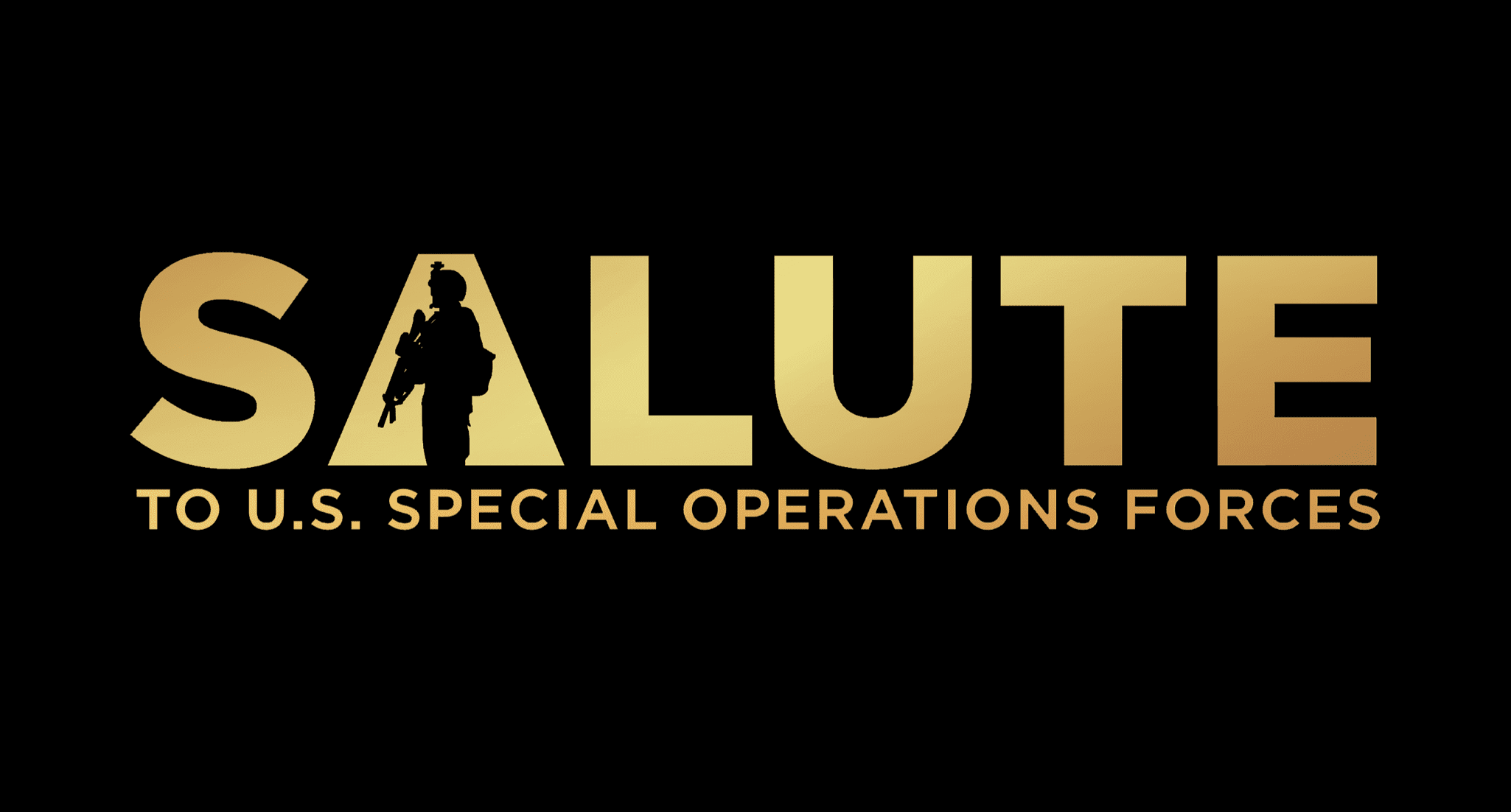 USO-Metro holds an annual awards dinner honoring members and family of the military. This prestigious event required sophisticated branding that made an impact.
GRAPHEK teamed with USO Metro to bring the 2020 theme "Salute to U.S. Special Operations Forces" to life with a polished, elegant, and celebratory look." and incorporate detail text in case study: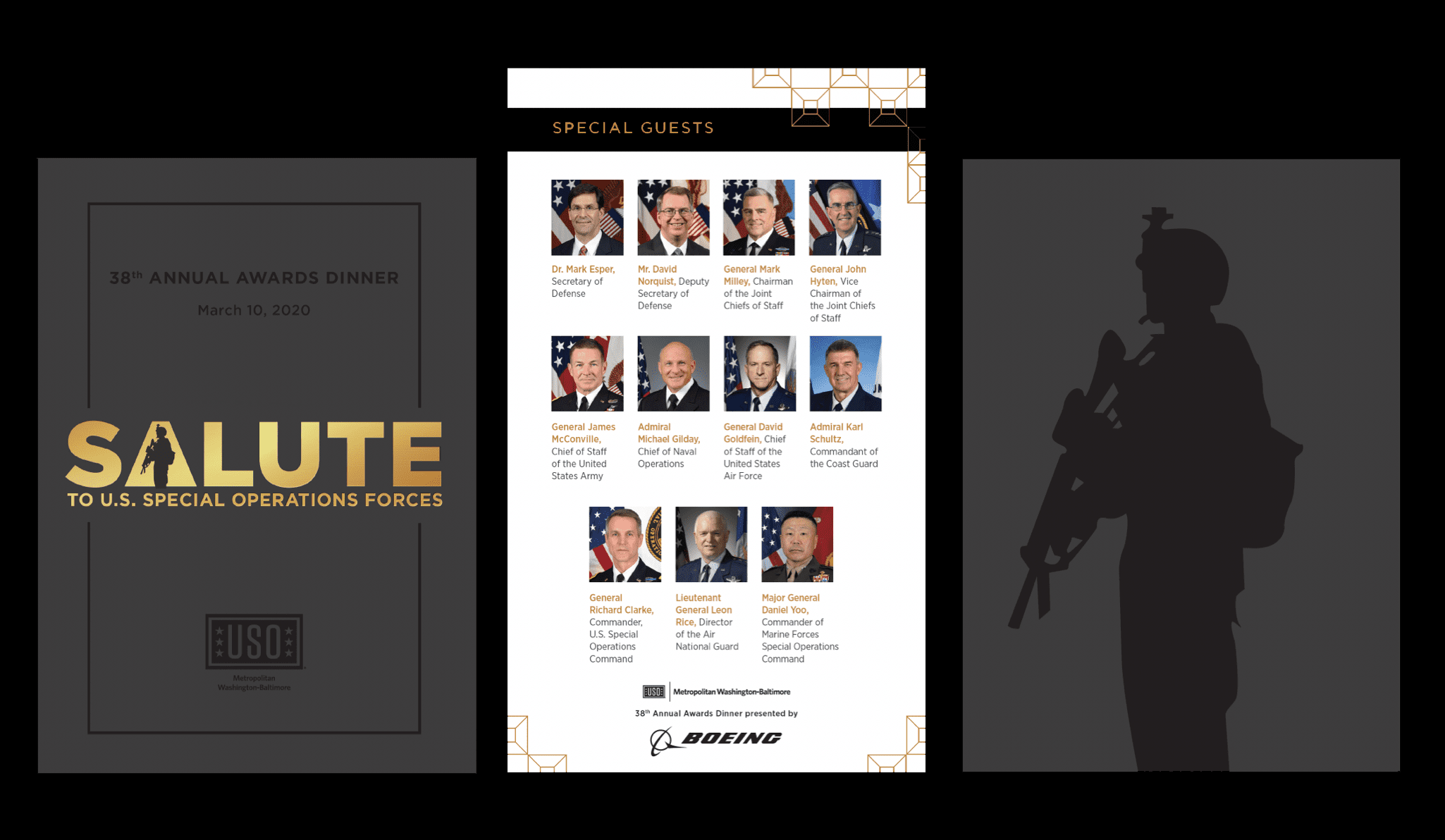 The palette featured tone-on-tone blacks and grays with pops of gold, while foil treatments gave the print collateral a refined and festive feel. Since Special Operations personnel often work in the shadows, the tone-on-tone element highlights the often unseen elements of the job, while the soldier within the letter A showcases the event as an opportunity to recognize personnel for their accomplishments.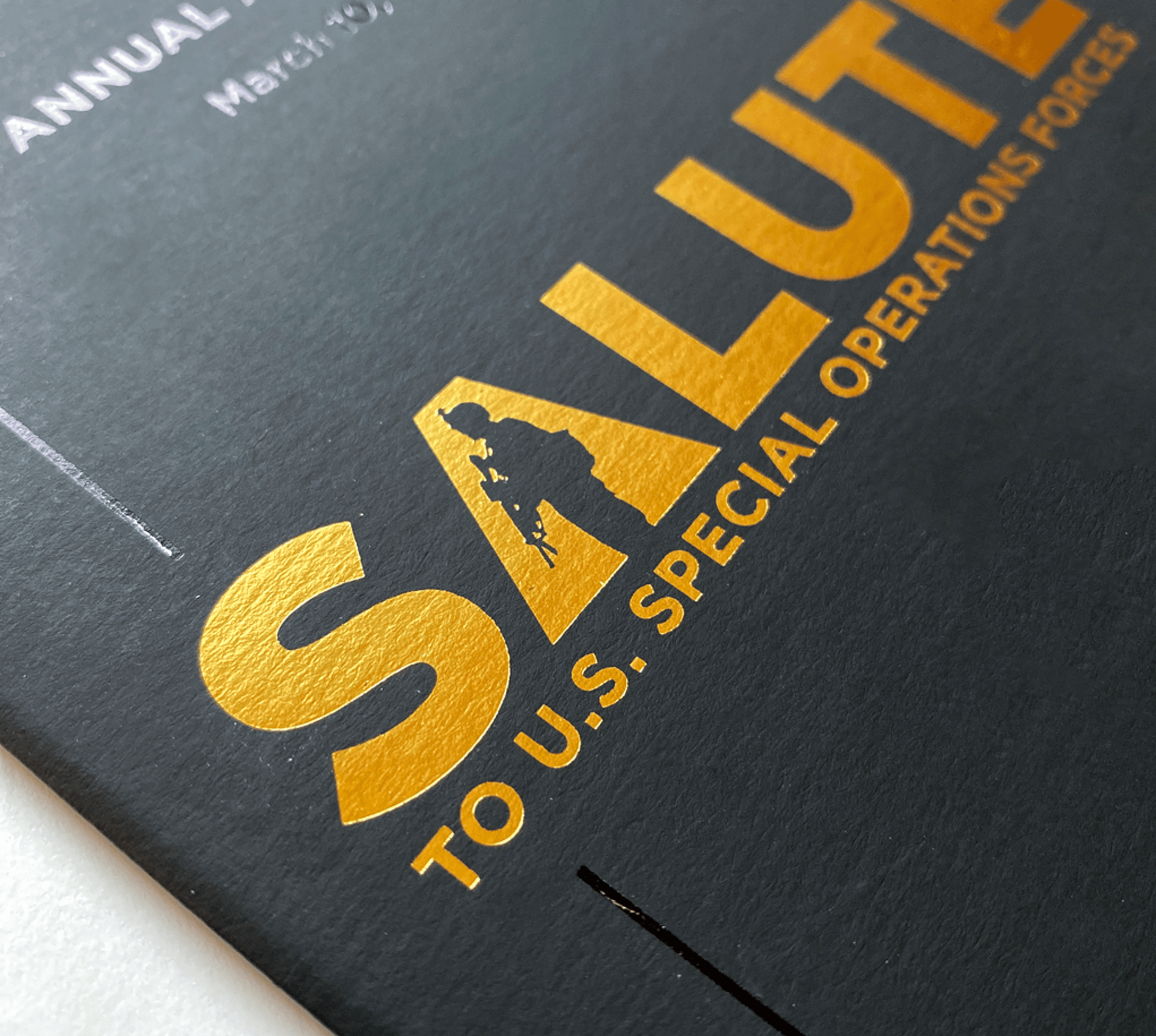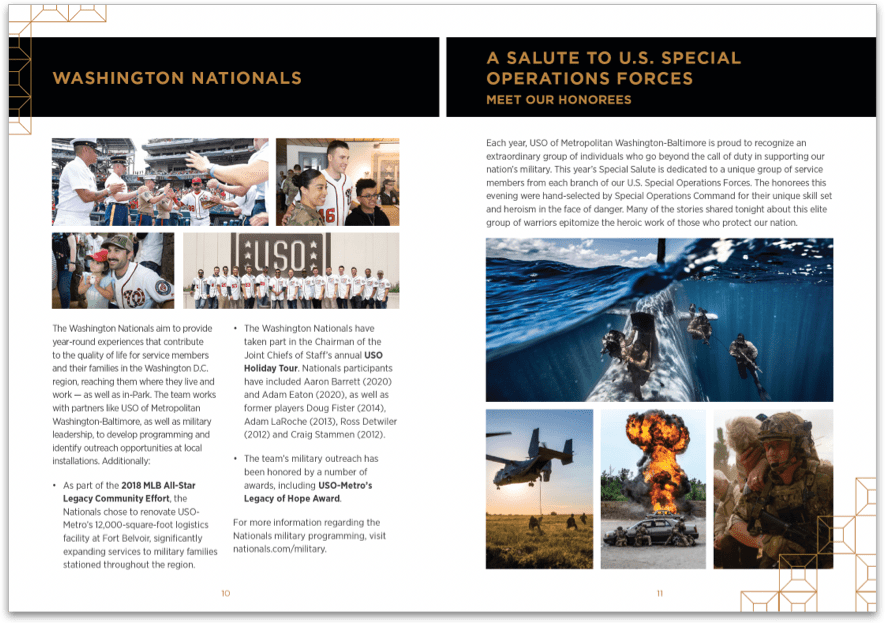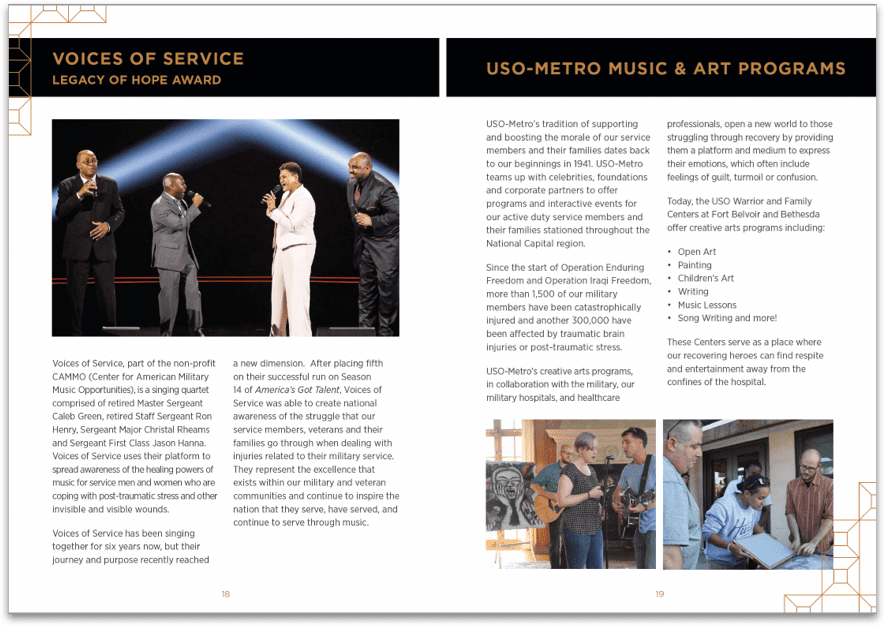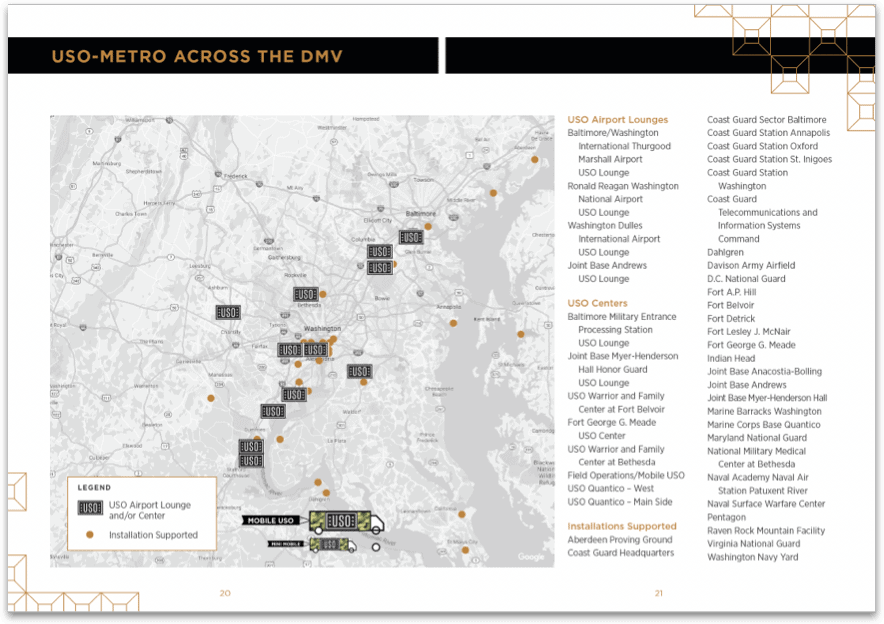 Having lived in NYC for 25 years, I had a high bar for consummate design work. At USO of Metropolitan Washington-Baltimore, our priority goal was to find a partner to update all our branding platforms and design needs in anticipation of the USO's 80th anniversary and beyond. When I met with the GRAPHEK team I felt like I was back in Soho NYC. It is rare to have a creative team 'get it' and take the client beyond their own imagination. They were organized, responsive, professional, and inspiring throughout the process. The design and print work GRAPHEK did for our annual gala took the event to another level. Their program was such a work of art, everyone took them home. In this cluttered, crowded landscape, your look and your brand are all you have to cut through the noise. By entrusting your brand with GRAPHEK, you ensure people will stop, look, and want to know more about you. That's liquid gold for any organization."
LISA MARIE RIGGINS, ESQ., EXECUTIVE DIRECTOR - USO OF METROPOLITAN WASHINGTON-BALTIMORE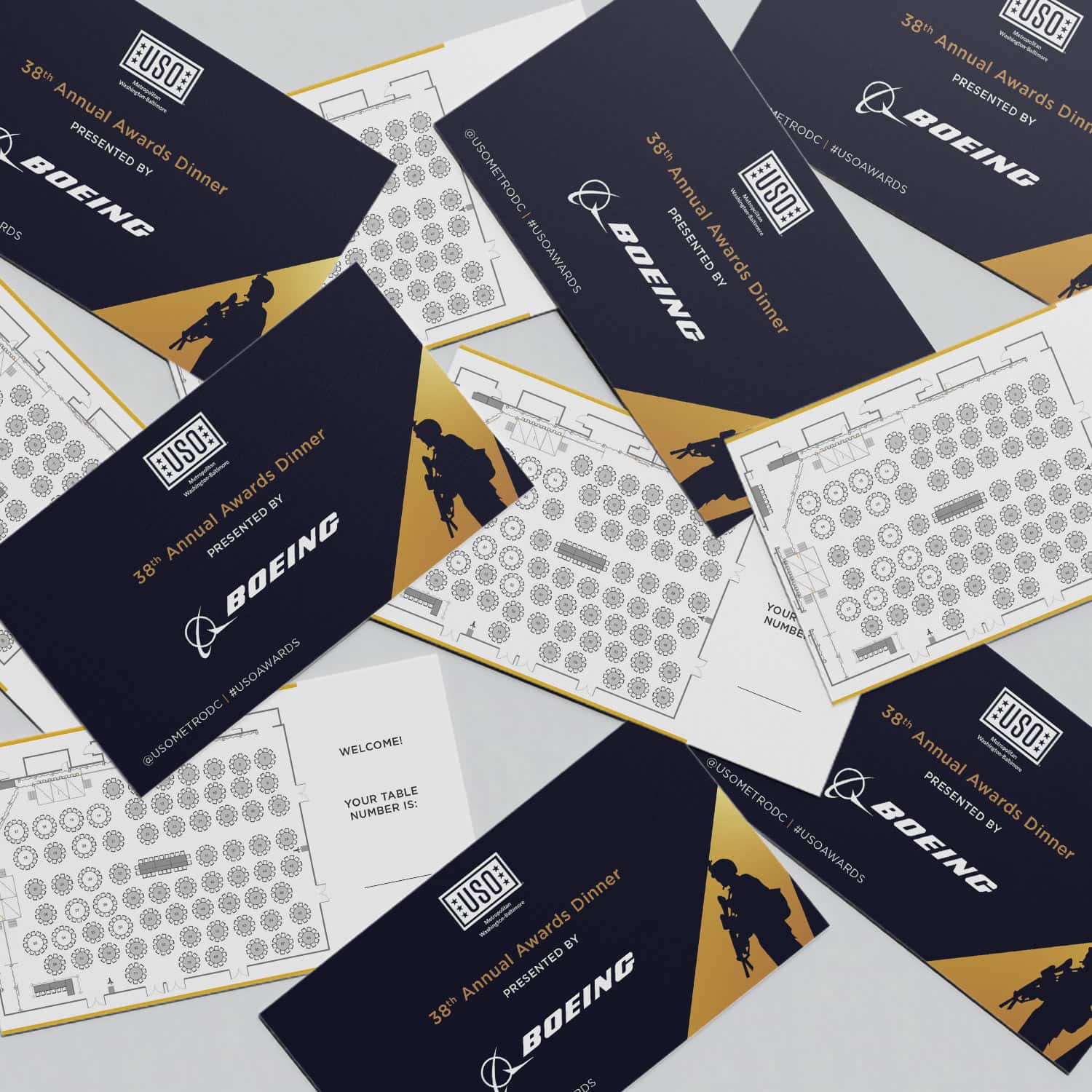 GRAPHEK designed table cards and signage to carry the brand throughout the venue and make a powerful impression when attendees entered and found their seats.