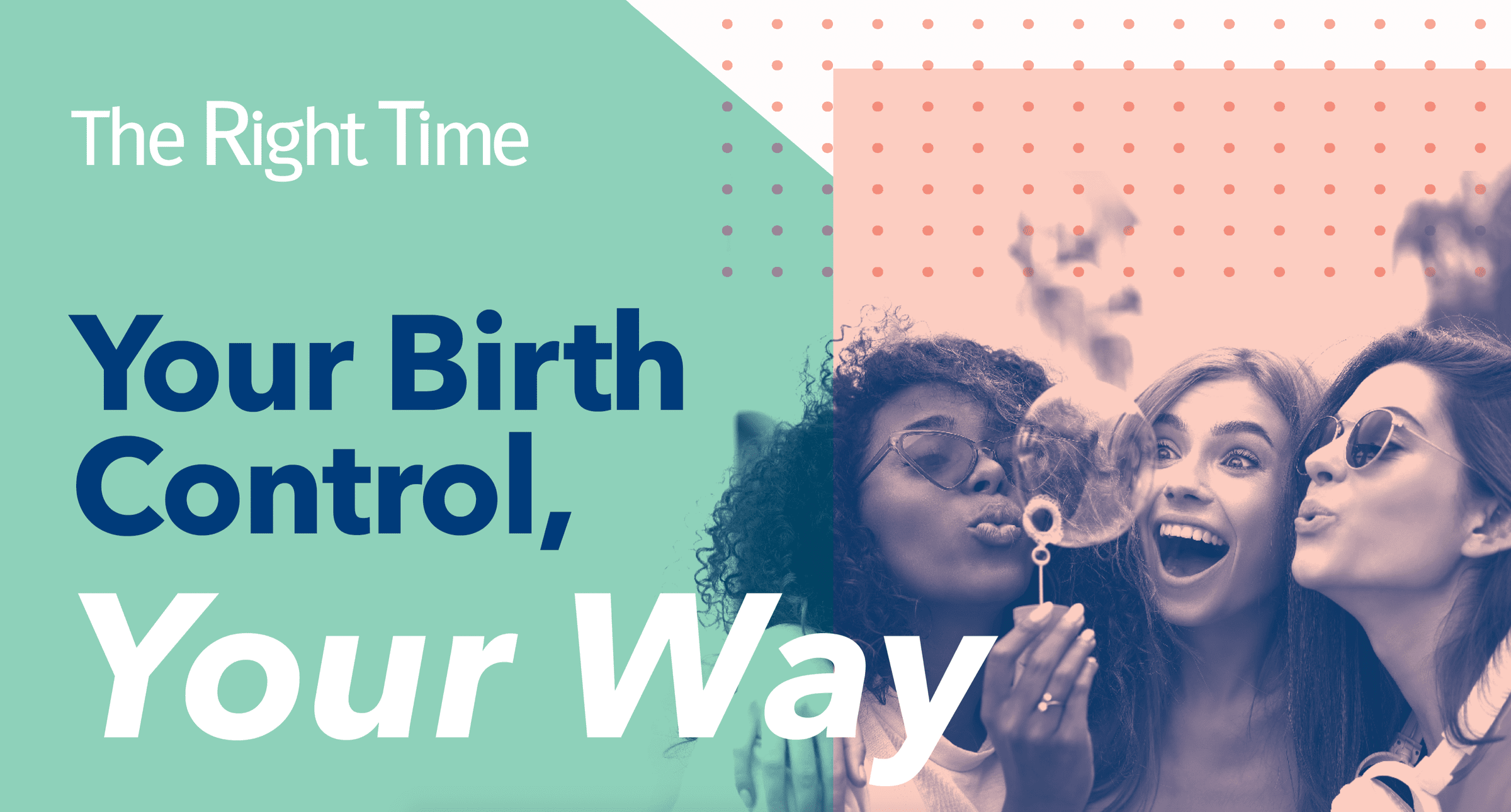 The Right Time is an initiative to provide training, technical assistance, and funding to expand access to free or low-cost contraceptive methods to health centers across Missouri that needed a suite of promotional materials to bolster its mission.
GRAPHEK partnered with Power to Decide, the campaign to prevent unplanned pregnancy, to develop an array of bold, inviting printed collateral—from educational post cards and palm cards to brochures—making clear information accessible to patients across 30+ health centers in Missouri.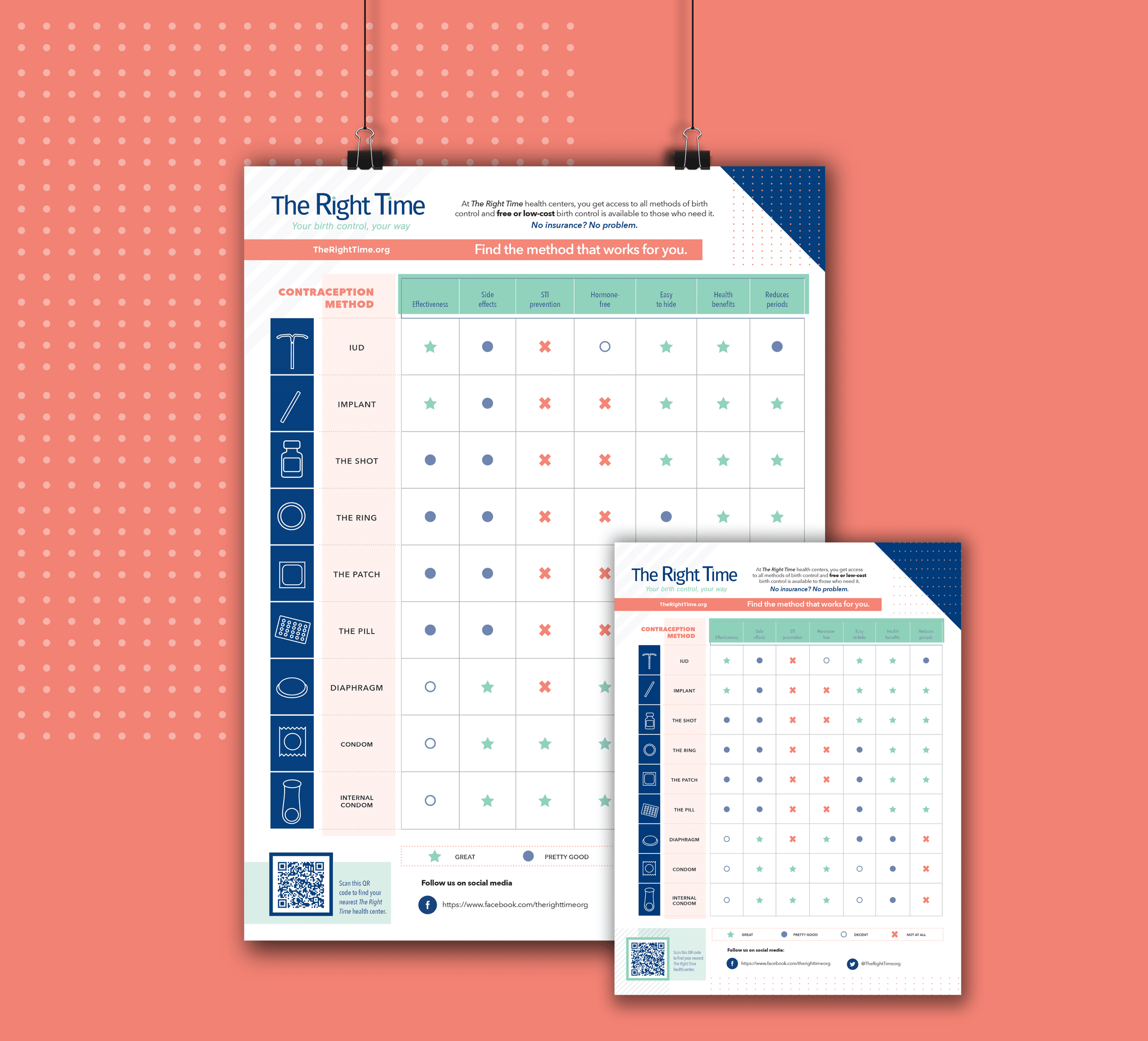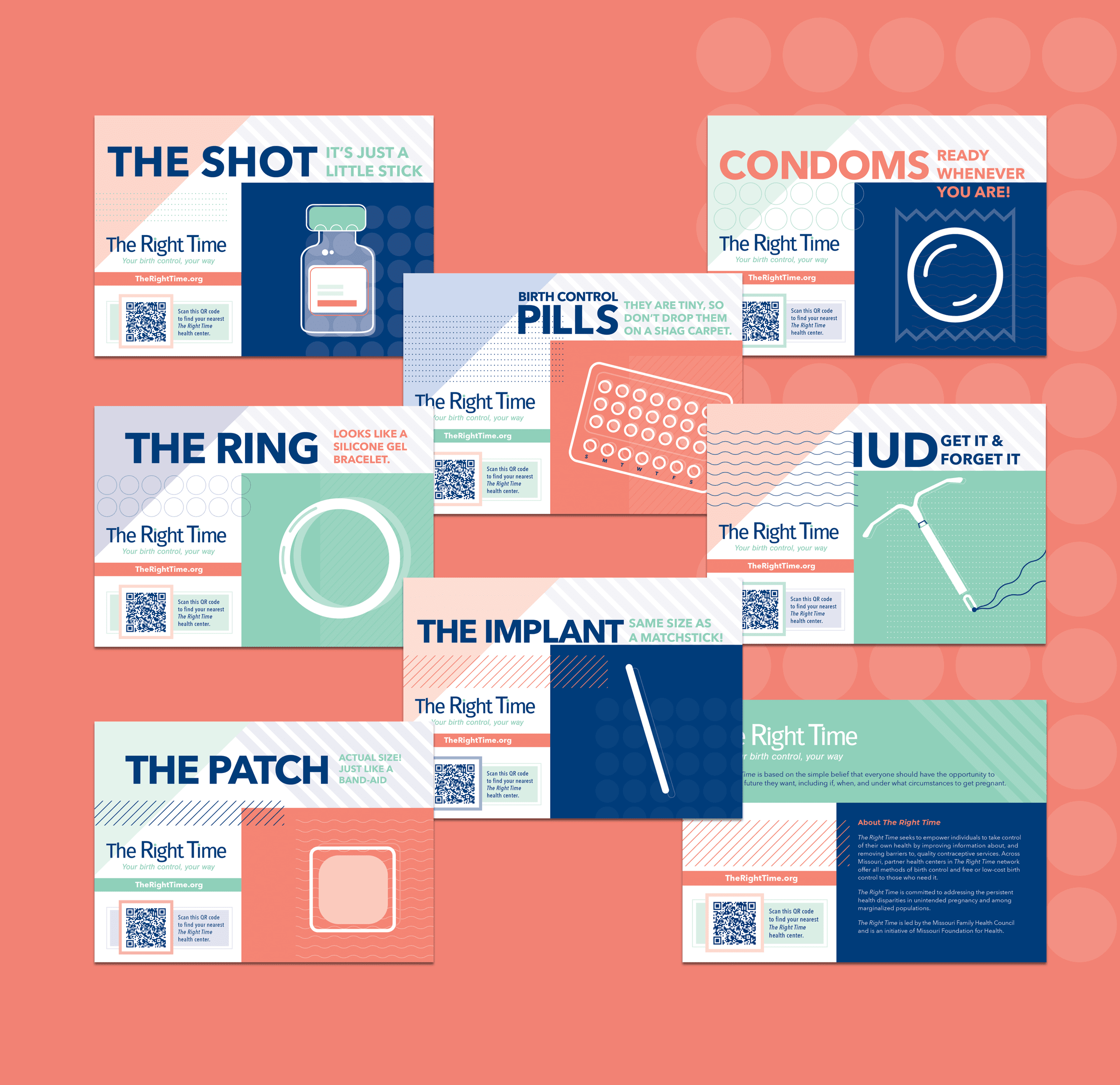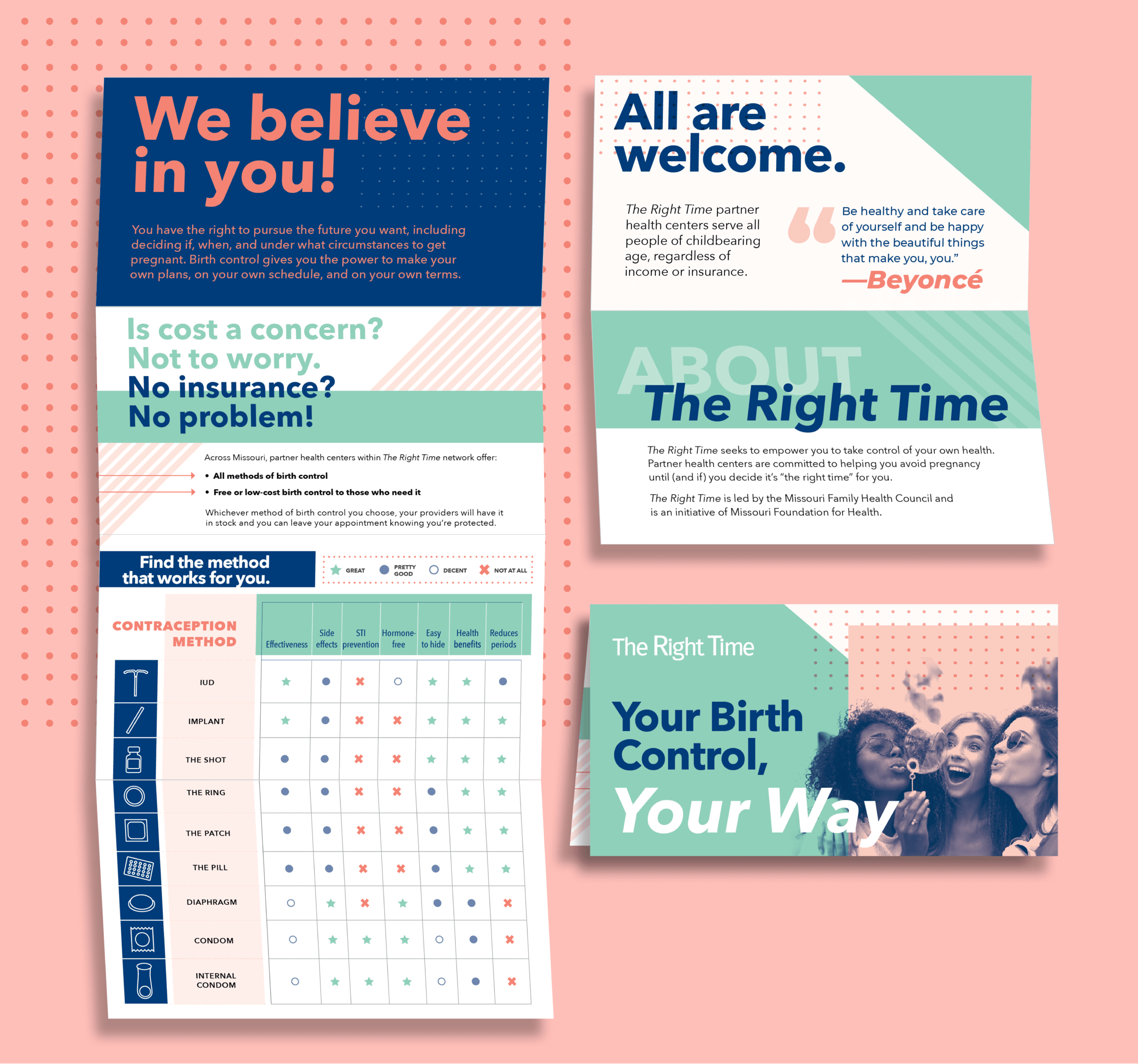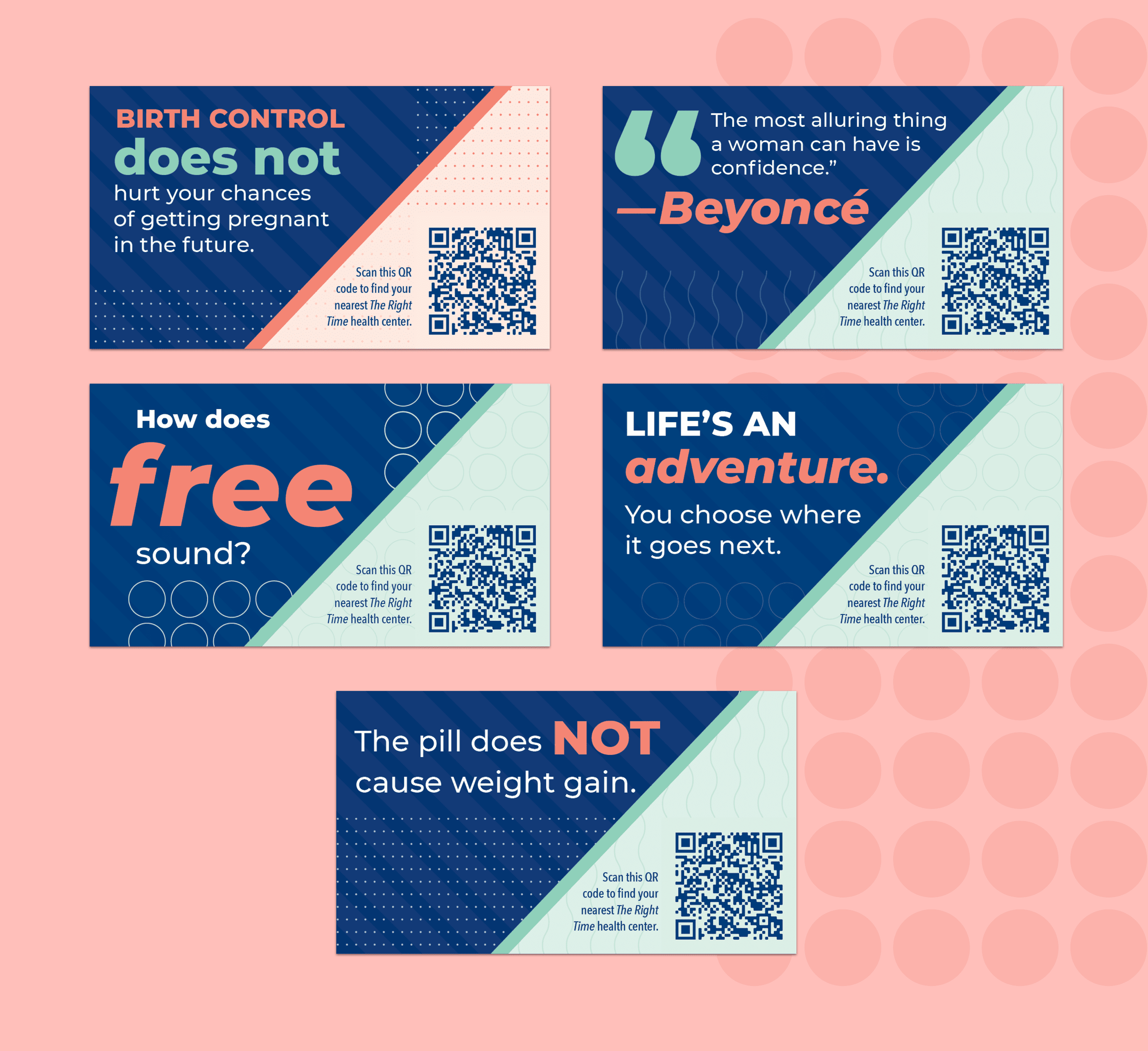 GRAPHEK leveraged survey data to make ongoing modifications to the materials, translating them into Spanish to reach a broader audience and creating social media graphics for health centers to expand awareness on community access to free and low-cost birth control methods.