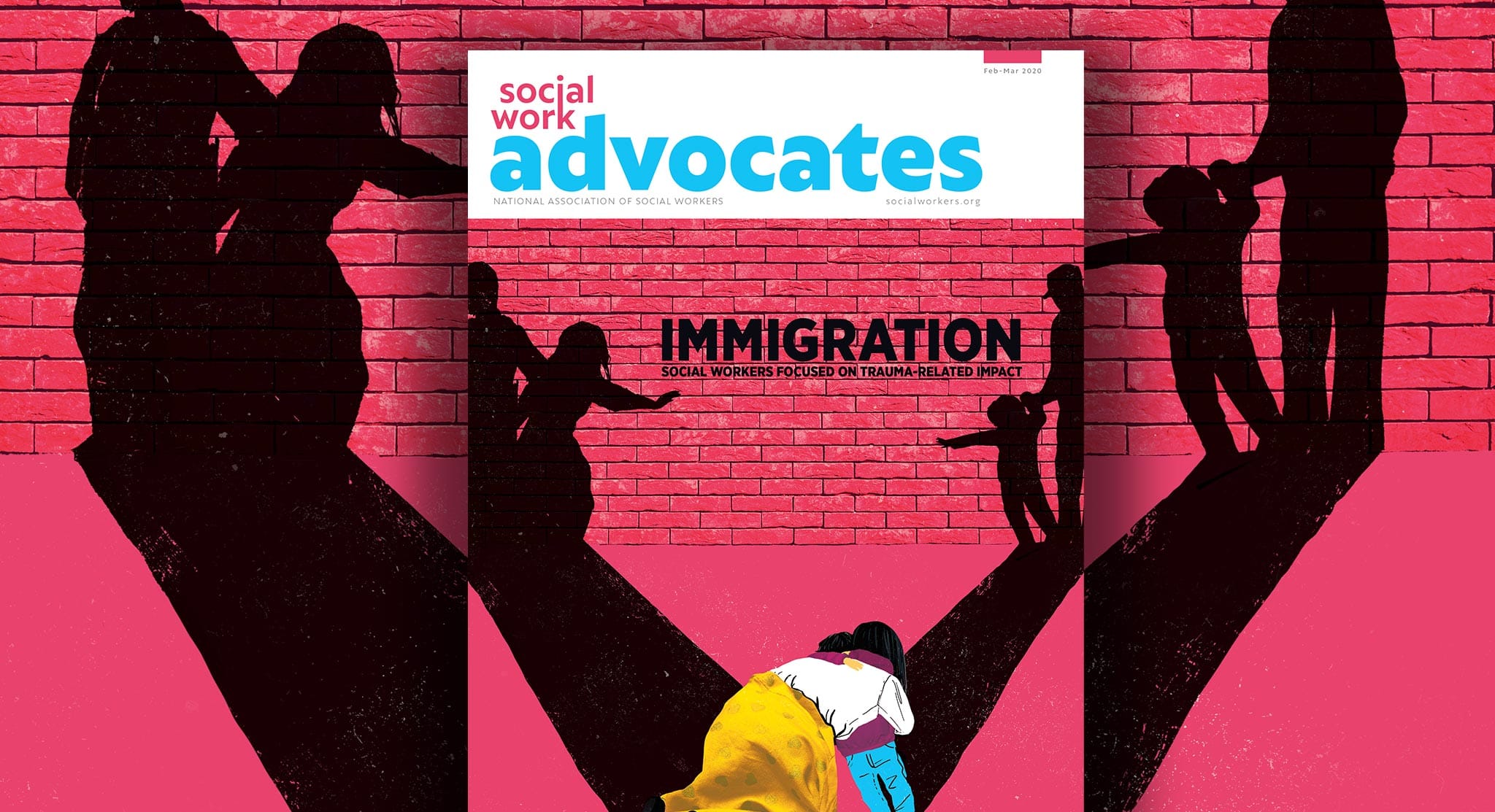 The National Association of 
Social Workers sought a creative partner to elevate its well-regarded 
bimonthly newsletter into a 
full-fledged magazine.
GRAPHEK collaborated with NASW 
to rename the magazine and its departments, revamp the design, establish a new palette and font, and restructure the flow, culminating in an exciting and modern publication, 
Social Work Advocates.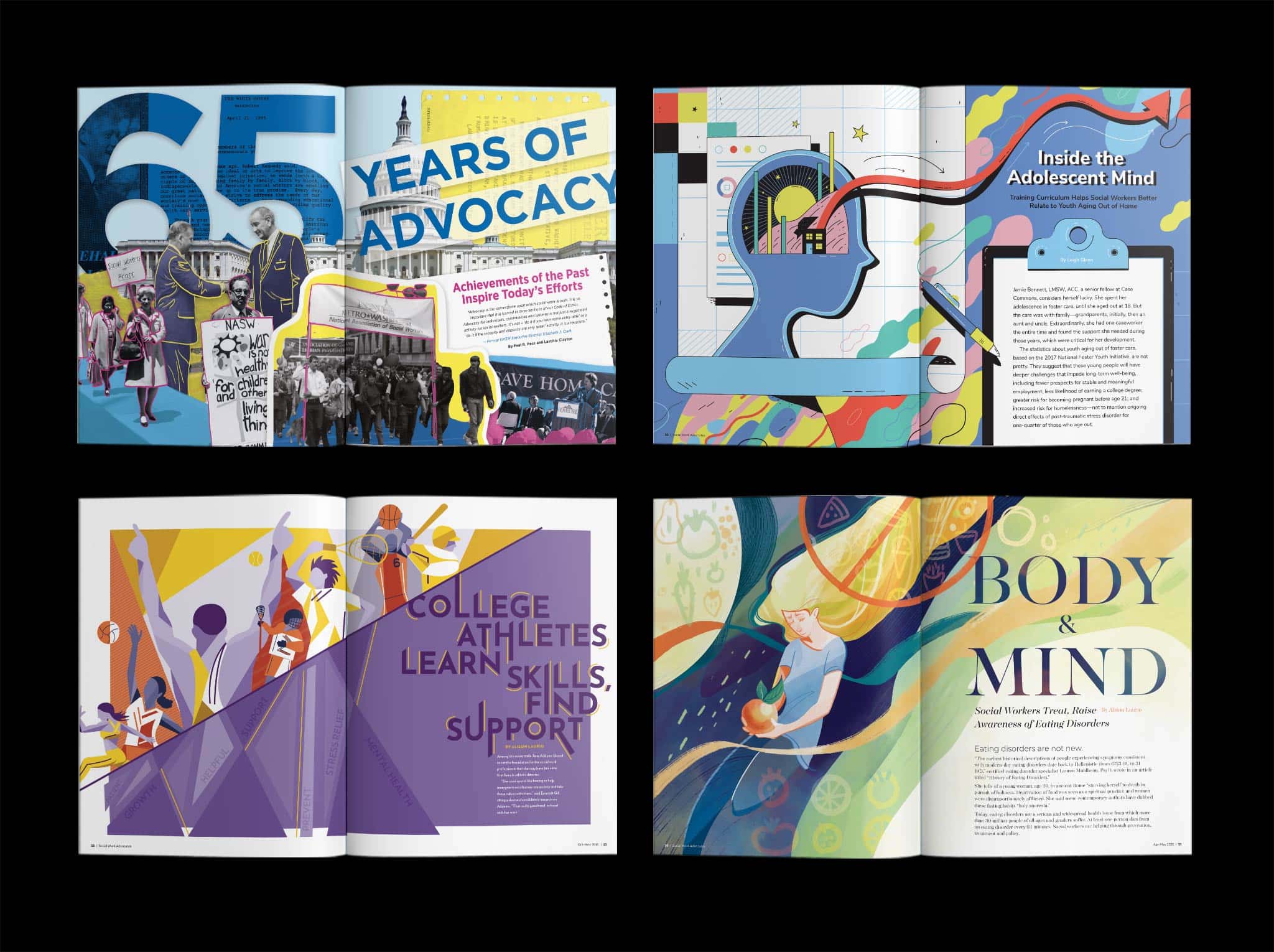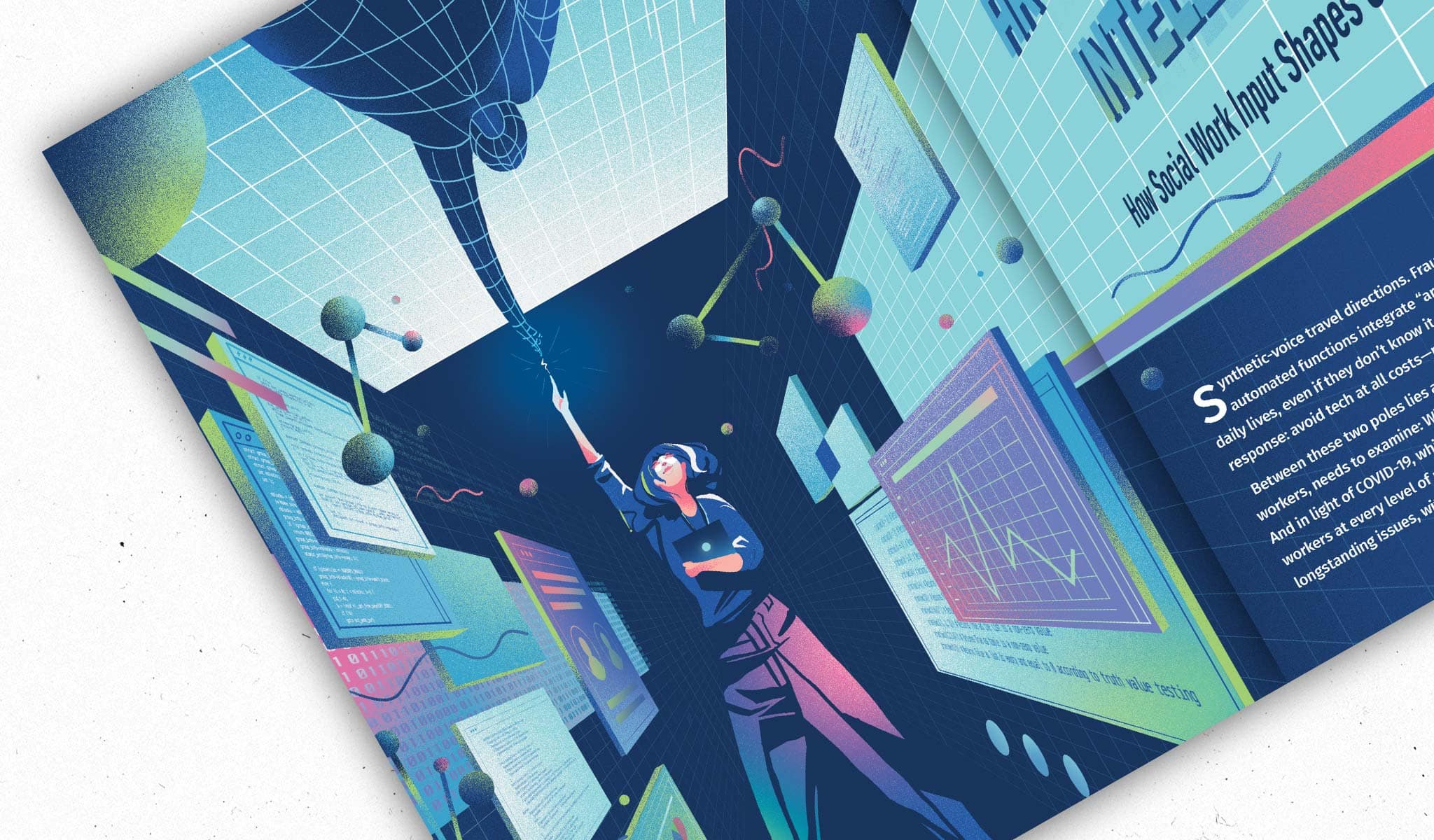 Putting pen to paper for each issue, GRAPHEK develops custom illustrations and layouts for every cover and feature story, selecting a unique style most appropriate to the story to maintain reader interest and attention.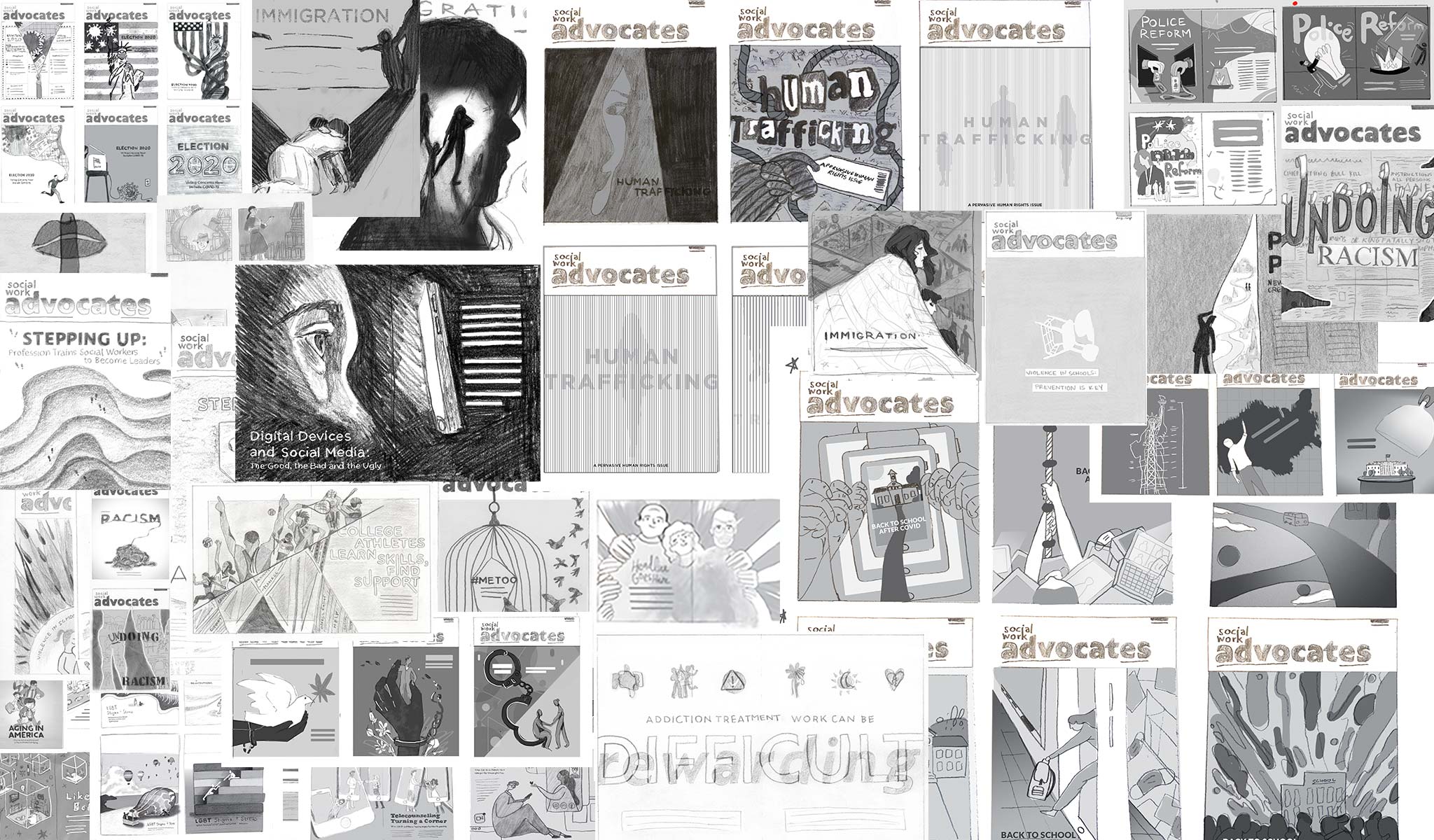 Where talent meets skill and experience, GRAPHEK had an instant understanding of what we needed and how best to help us achieve it. Working with Ellen and her team has been effortless, and their delivery of exceptional ideas, on schedule, has surpassed our expectations. We needed to change formats from a newspaper to a magazine, and GRAPHEK hit the nail on the head at every stage of the process. We are thrilled to have found a partner in creating an engaging magazine that inspires and elevates the content we deliver to our membership."
MARTHA ROTHBLUM, NASW CREATIVE ARTS MANAGER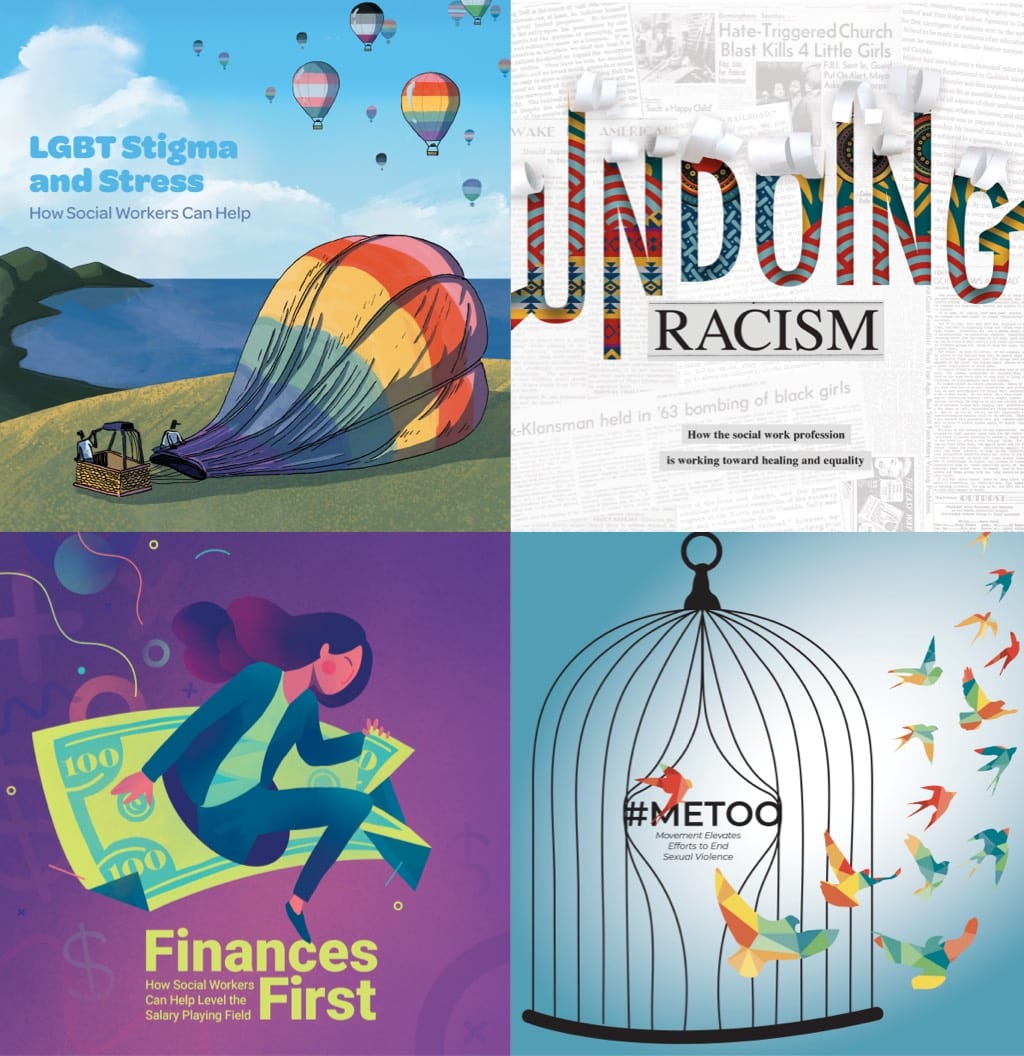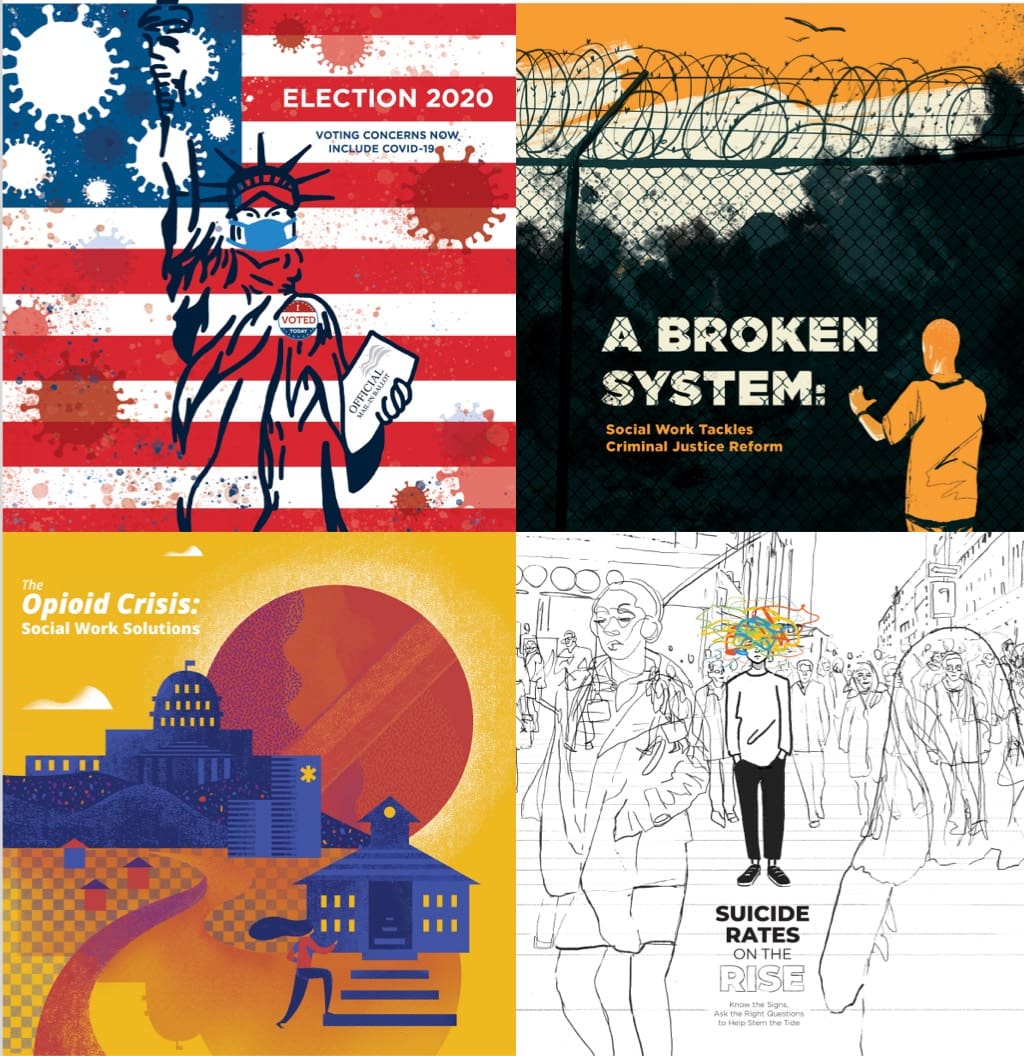 Motion Graphics
GRAPHEK brings life to the digital issue with subtle yet thought-provoking motion graphics.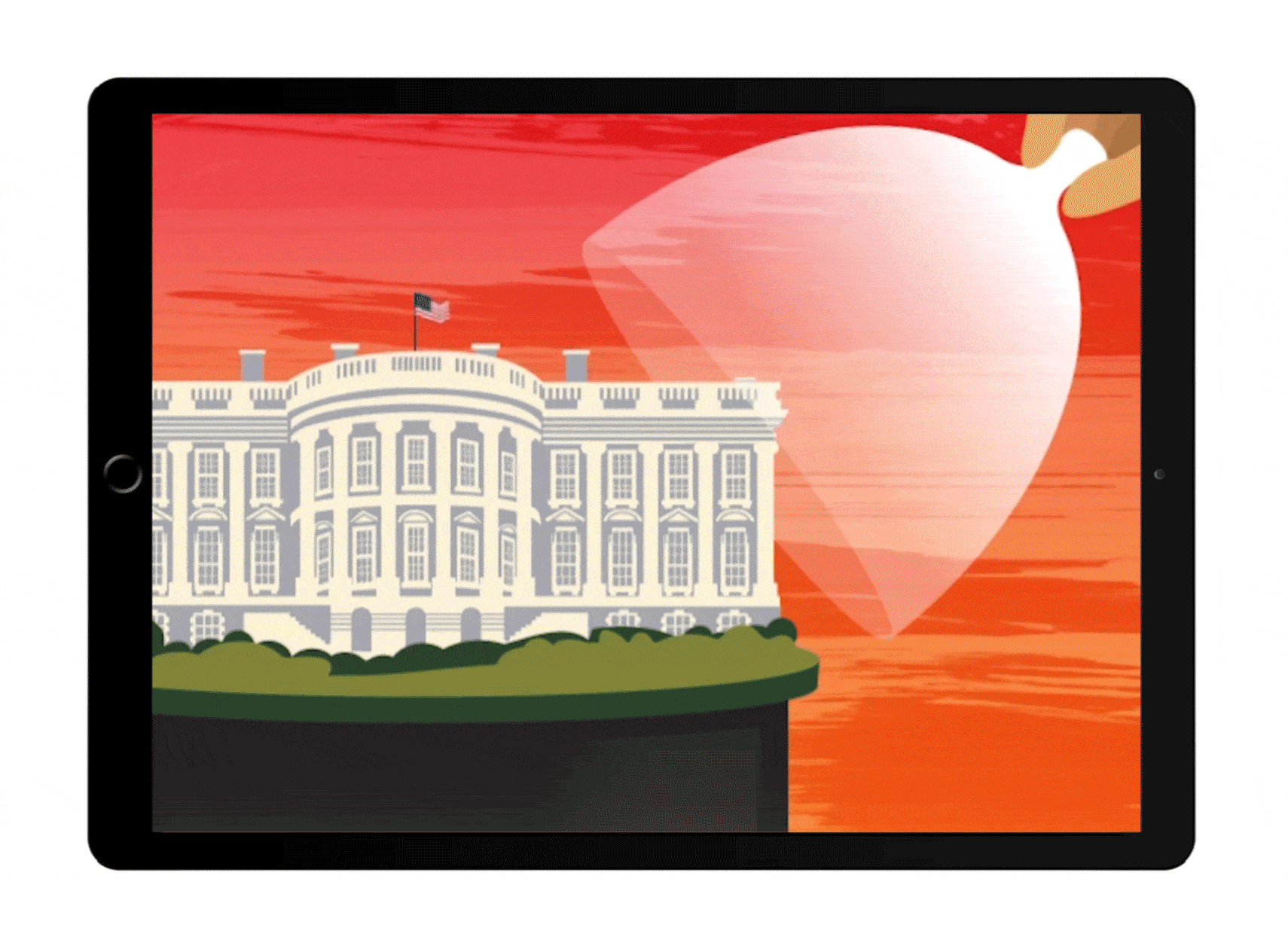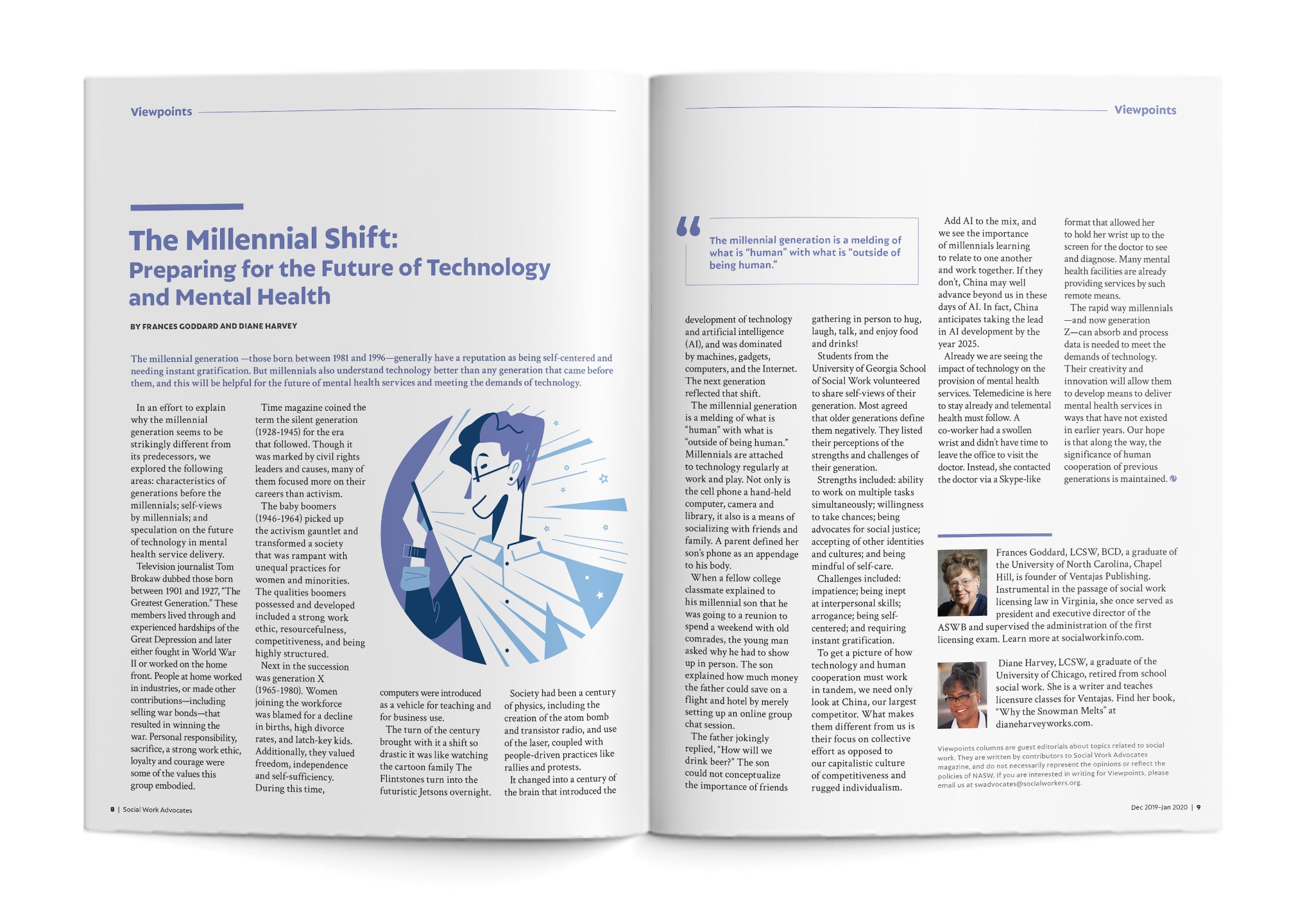 GRAPHEK conceptualized a unique illustration style that remains consistent throughout issues, solidifying the Social Work Advocates brand.