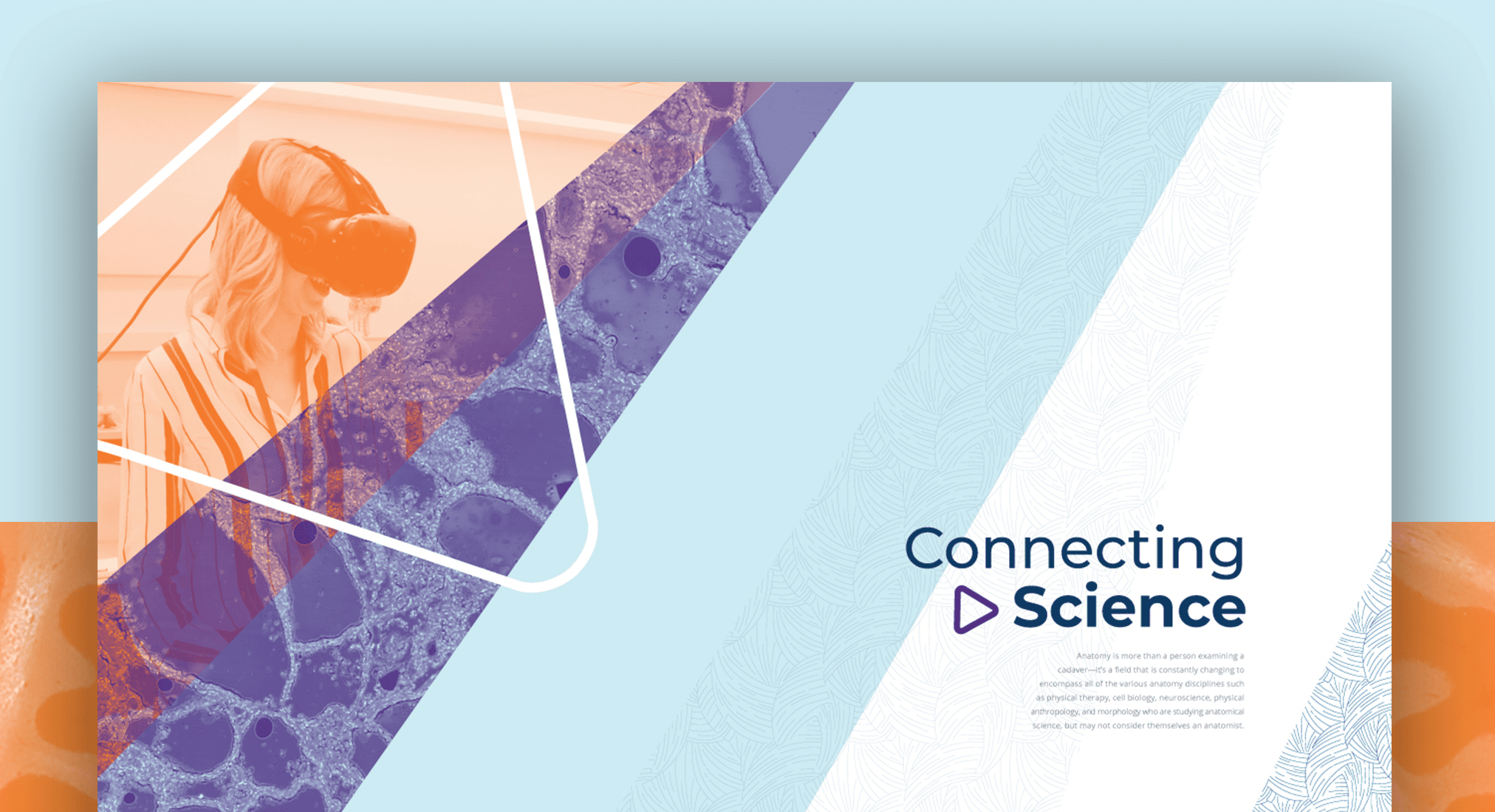 Previously operating as the American Association of Anatomists, the American Association for Anatomy sought an evolved brand that reflected the breadth of its membership base and represented the diverse components of the anatomy field—encapsulating disciplines like physical therapy, cell biology, neuroscience, and physical anthropology.
Grounding its strategy in extensive research, stakeholder interviews, a communications audit, and a competitive analysis, GRAPHEK developed a new name, logo mark, and visual brand that underscore the versatility of the anatomical sciences.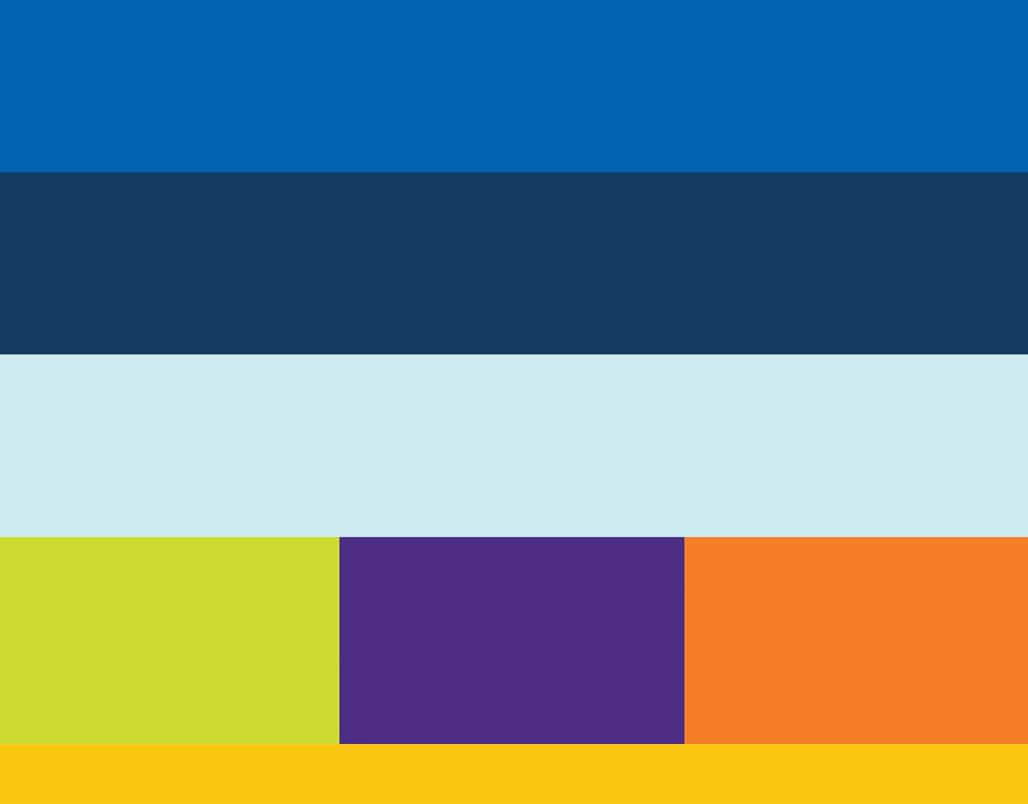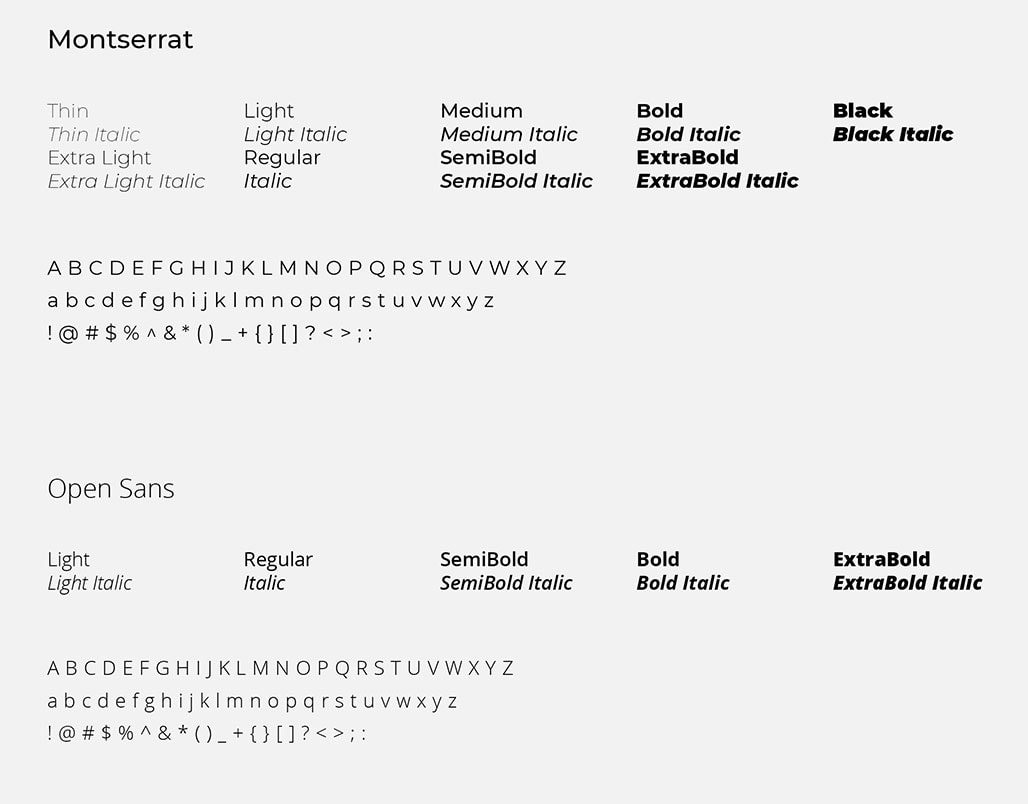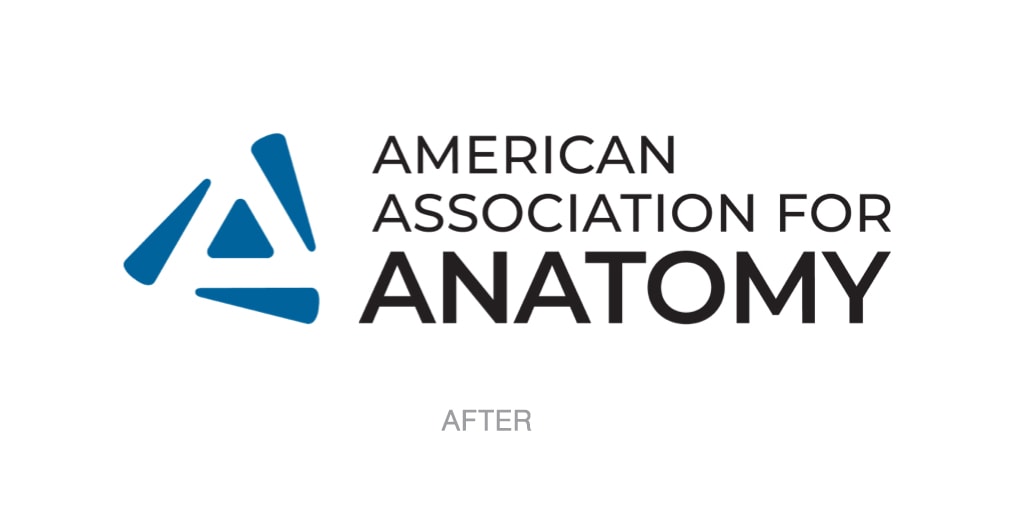 GRAPHEK's logo concept features three shapes uniting to form an abstract A in negative space, nodding to AAA's three pillars—research, education, and professional development. The central triangle resembles a delta symbol, signifying the constant change in the field of anatomy. In sync with logo development, GRAPHEK crafted a multichannel brand relaunch strategy with messaging that speaks to the field's various dimensions.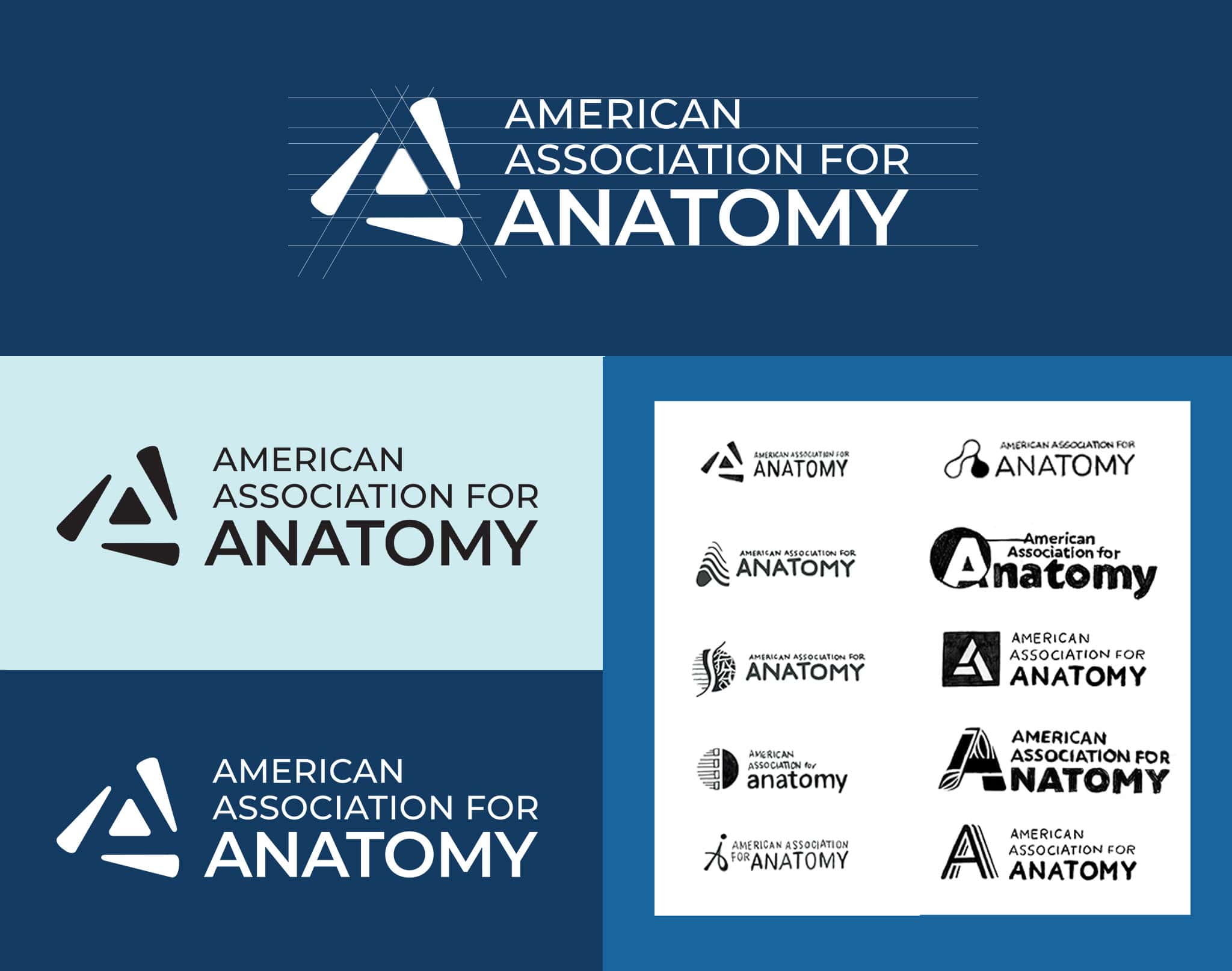 Bright colors and angles reminiscent of the logoform evoke AAA's modern approach, custom patterns highlight the association's many facets, and vibrant duotone photographs articulate AAA's familial tone and community-mindedness. A triangle echoing the logo shape acts as a call-out element to underscore key ideas or images and reinforce the brand identity.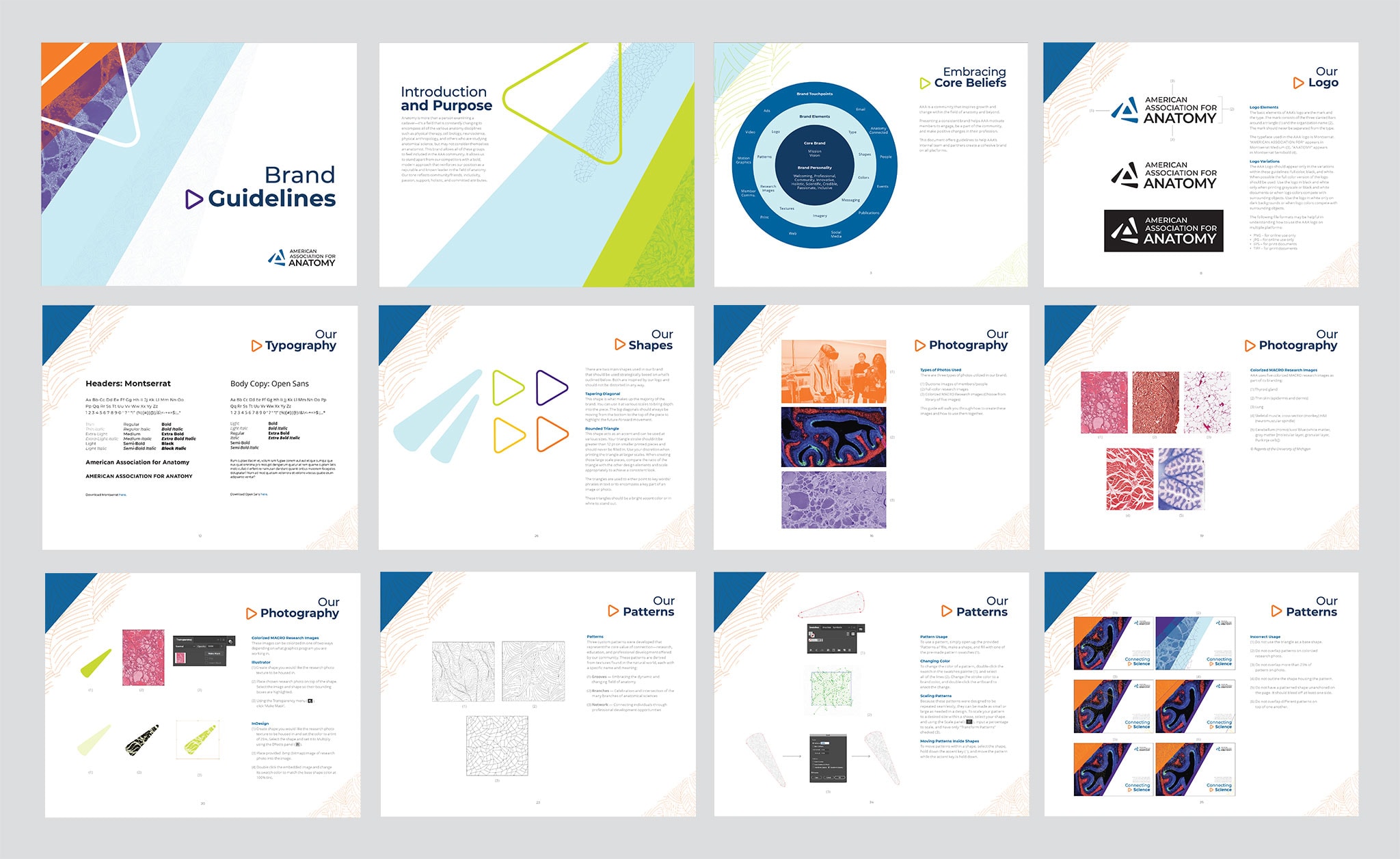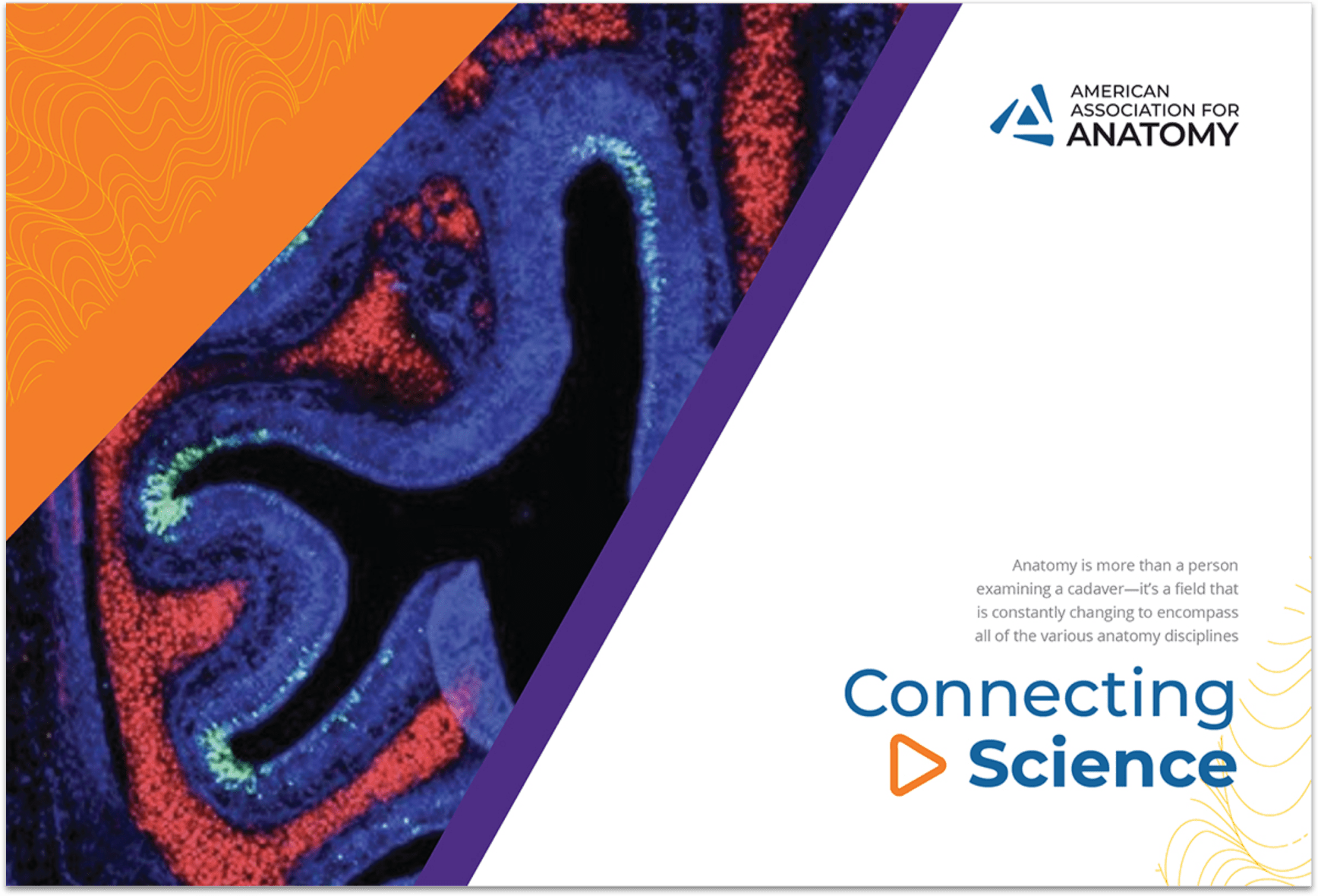 Taking on a minor yet monumental name change for an organization with 131 years of rich history, AAA wanted to partner with the best in the business to bring its vision to reality to maximize our rebranding impact. GRAPHEK in partnership with Gavilan & Associates was the best choice. Working with a team who gets it and brings unrivaled expertise to a project like this gave AAA an outcome that exceeded our expectations. It was a FLAWLESS launch that wouldn't have been possible without their guidance and strategic input. GRAPHEK is an award-winning design firm so we knew the quality of their work, and they certainly delivered. Not only is staff pleased but Board and Committee leadership have provided unsolicited positive feedback on the new brand. Again, we're so very happy with the outcome of this rebranding project."
SHAWN BOYNES, EXECUTIVE DIRECTOR, AMERICAN ASSOCIATION FOR ANATOMY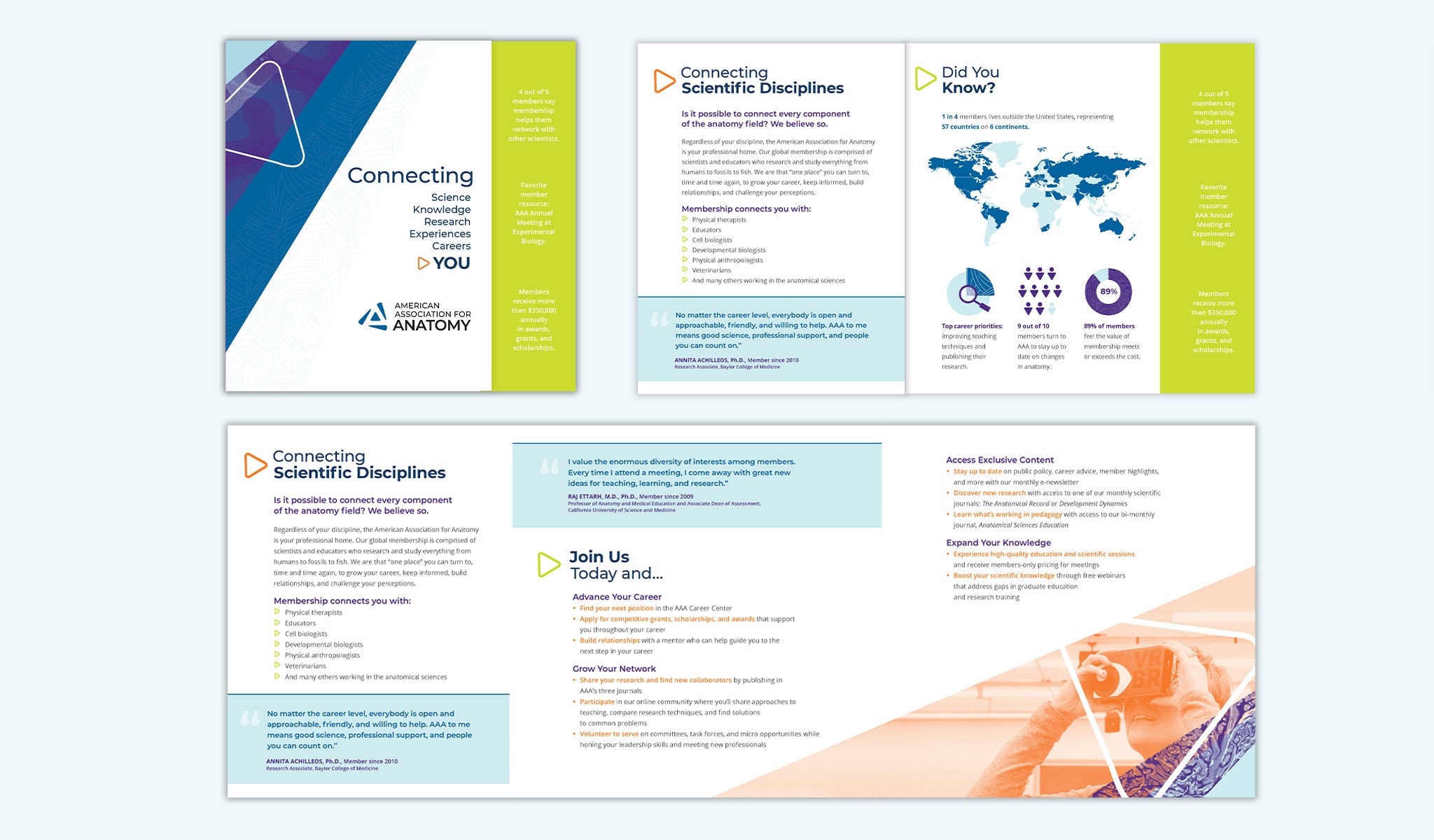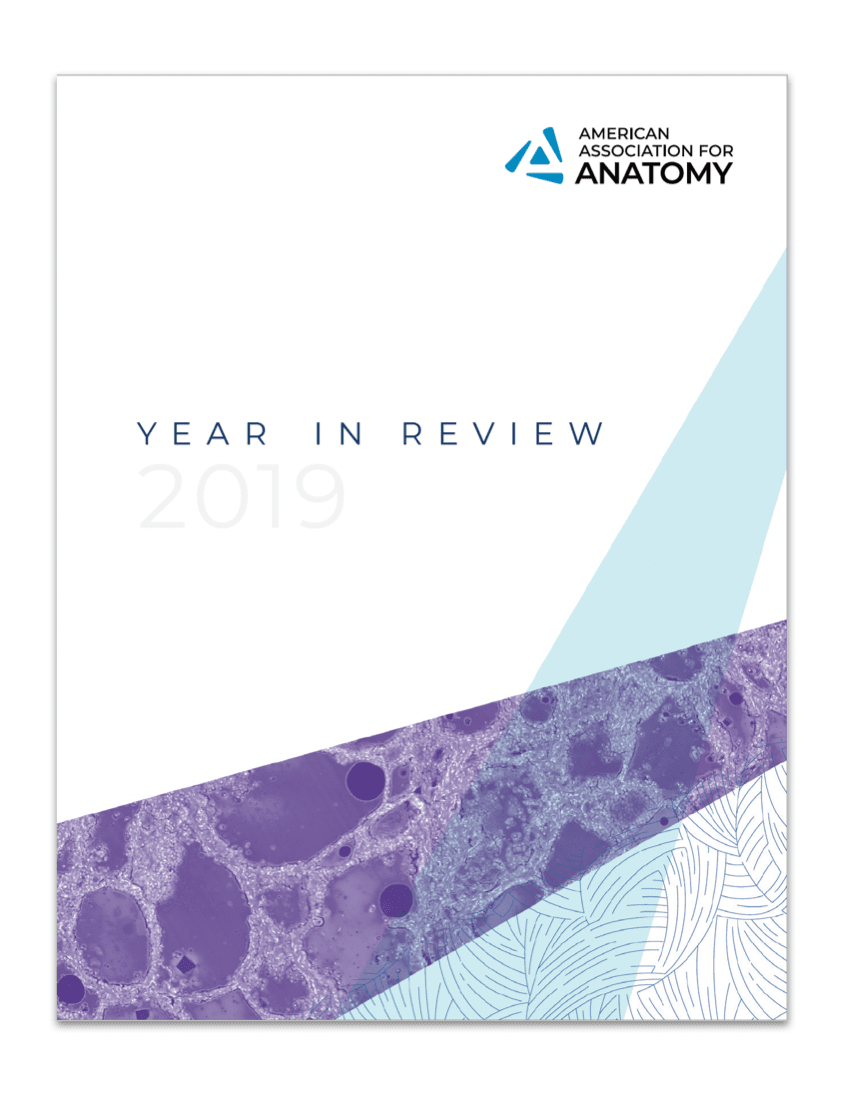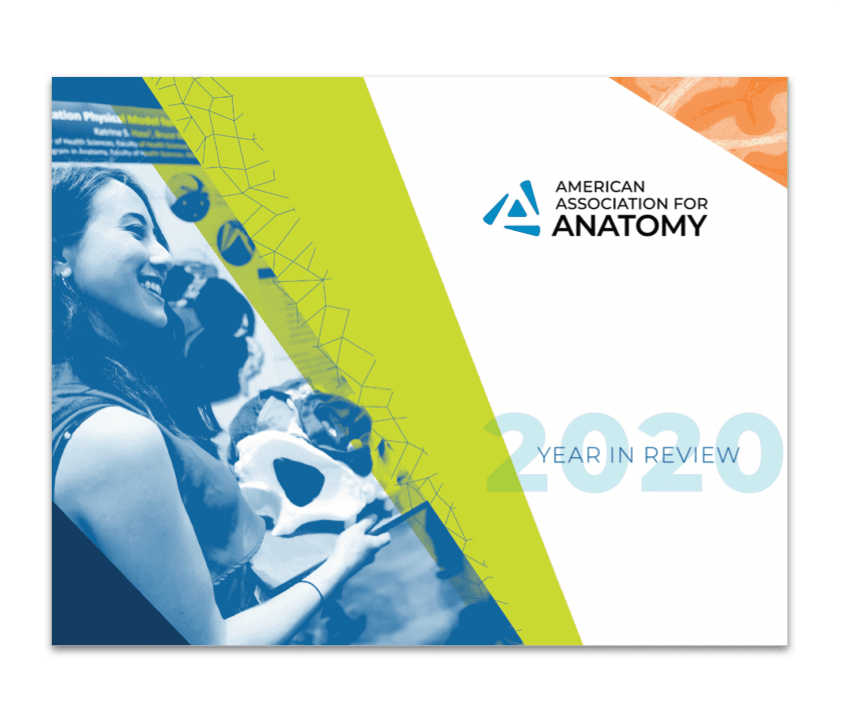 AAA decided to launch their first independent annual meeting debuting in 2023. GRAPHEK worked to finalize the name, meeting logo and visual branding to make an impact for the inaugural event.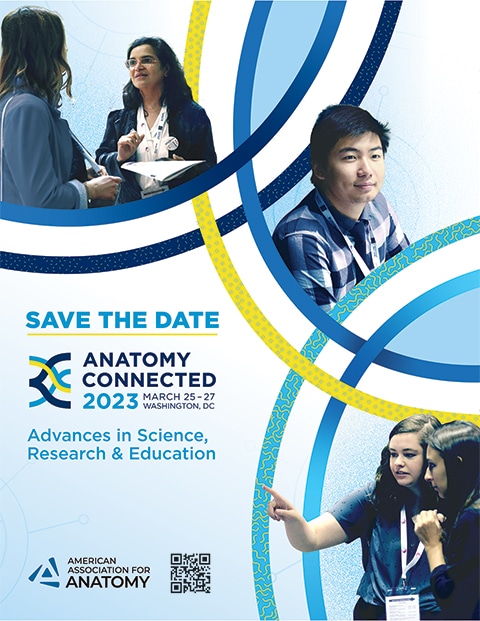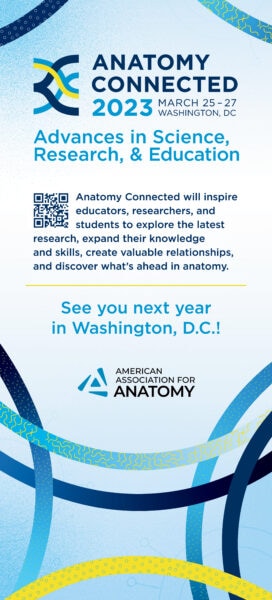 GRAPHEK created custom motion graphics for website banners and social media graphics to draw the eye of future attendees.