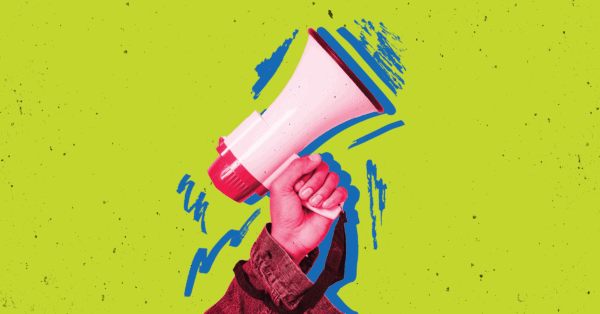 Brand. We know it when we see it, because we feel it. Apple doesn't just sell computers and devices, just as Starbucks is about much more than coffee. But what really is a brand, and how do you know if you have a good one – or even have any brand at all? And, once you have one, how do you go about building it and maintaining it?
We could write multiple books on the topic, so we'll spare you that … but today, let's run through some basics in the hopes that we can inspire some self-reflection on what it means for an organization – YOUR organization – to rock a solid brand.
First, a brand is more than a logo – Target is more than three red circles, right? It's also more than the products or services it offers; REI and Cabela's are two very different stores, even though you could buy the exact same tent at either. So, what is it then? Essentially, a brand is the overall, cohesive look and assets of an organization that distinguishes it from other organizations. It's the compilation of the logo, visual elements, mission, values, and voice that consistently and undeniably says, "This is who we are", no matter if it's a slick mailer from the national office or an email from a local chapter.
Ready for one more analogy? How about this: Your logo is the face of the organization; your visual brand is the body and the clothing you choose to wear. Then, your voice and your thoughts are your messaging. Combine it all together and you have your brand … your very own unique brand that is unlike anyone else's.
Okay, you have a great brand, you're going to create a great brand, or you're about to launch one. Now what?! After working with clients through the process of creating and launching dozens of brands over the course of our 25-year history, here's what we know:
Doing the research to create the right brand is critical.
Getting a wide range of people on a task force, representing many perspectives and gaining their buy-in as they become part of the process, is integral.
Understanding brand guidelines and pillars increases chances that a fledgling brand can thrive.
Building excitement internally and having an intentional, solid strategy for launch is foundational.
But there's one more step we consider crucial for the ongoing success of your brand: Someone – an in-house brand advocate, we like to call them – should be dedicated to growing and maintaining the brand, working with and educating staff, boards, and chapter leadership and volunteers to ensure that your organization's new brand is consistently and universally applied over the long haul.

For that, meet Laura Sparks, Senior Marketing and Web Manager for the Entomological Society of America (ESA). We worked with ESA and Laura two years ago when they rebranded an organization first founded in 1889, and we've watched with a sense of pride as Laura, wearing the mantle of brand advocate, has tirelessly worked to see ESA's brand consistently represented by the staff of 17 and ESA's international governing board, geographical branches (similar to chapters), and subject-based sections.
"Someone has to be that driving force in an organization, helping volunteer leaders and staff understand that the brand represents and personifies our organization, just as they do when they speak and work on behalf of ESA. The stronger and more recognizable the brand is, the easier their job is," she explained.

"One of the first steps to getting buy-in, particularly for volunteer leadership who may not have been part of the brand development process, is helping them understand why a brand is important," she added. "Consistent branding can contribute to generating future cash flow, keep the organization mission-driven, and provide our leadership with a solid support system to lean on, which strengthens their position. We have a lot of data to support it, too: I can tie pre-brand performance with post-brand launch and tie it to quantitative metrics that show stronger response rates since we launched our new brand. When educating staff, I want to convey that I'm a resource; they're the program managers and content experts, but if they let me unify their expertise with our brand, we make ESA stronger."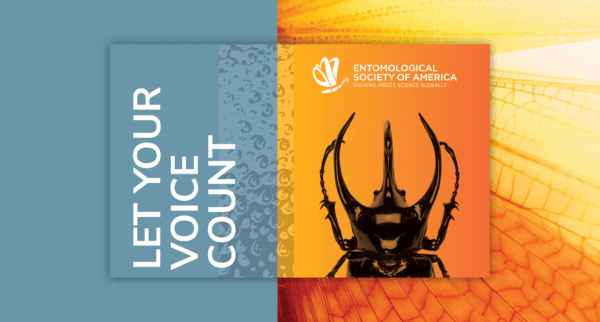 Improving the member experience is also an important point to make with leadership who may be unsure about the process, and small changes can make a big difference for members. ESA's branches are led by elected volunteers, for example, who have a large amount of autonomy with their meetings and awards. If their collateral is mismatched with the umbrella organization, it's confusing … but if small changes can be made that will help their audiences immediately recognize an email or social media post as being from ESA, that clarity and 'ah hah' makes every communication that much more powerful.
"Two final pieces of advice I'd give to anyone considering a rebrand or refresh," Laura added. "Get the brand solidified first, and then tackle the website. It's so much easier to transfer all the research andwork already done to be reflected in a new website rather than the reverse. And, work with someone outside of your own organization. We knew we wanted a brand refresh but we didn't know what it was we wanted. GRAPHEK helped us connect those dots; their outside perspective was invaluable, and they specialize in this. We needed that expert guidance, from step one through to maintenance."
"Working with GRAPHEK was a true partnership. The whole process was incredibly organized, with clear deadlines and solid plan that helped me manage the project. Every step of the way, when we were provided presentations or vision boards we had plenty of opportunity for feedback – I felt as though this project and brand was as much theirs as it was ours. They helped us talk through options, help explore the 'why', and helped me effectively push information to the appropriate departments and leaders. They helped create a solid foundation; I always knew I could lean back into a former phase of the process to inform future decisions. And once everything was delivered, the conversation didn't end; the GRAPHEK team continued to reach out and follow up. Implementation isn't an overnight process, and they were there to see it through. Years later, we're still in touch, and they're still cheering us on. It's a great partnership and our brand is that much stronger because of it."

~ Laura Sparks, Senior Marketing and Web Manager, ESA (Entomological Society of America)