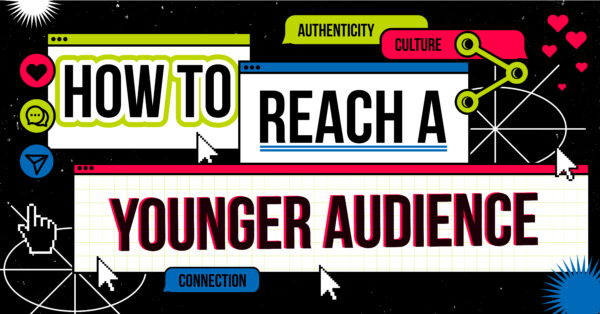 Our clients are our partners, and no matter the design project, we also talk – a lot – about current challenges of the day, trends, travel plans, or canyoubelievethatgame?! One topic that almost always comes up with our association clients is the challenge of recruiting young people into the association profession. Very few start their careers at an association out of college; most back into it, after cutting their teeth at a company in a related industry. And as associations seek to attract new (younger!) members, the need to have young voices on staff rises in importance with every year.
One of our clients employs a "secret shopper" strategy where they ask young people to sign on as a member to audit their onboarding messaging and gauge how welcoming it is to a new young professional. Many have formal mentoring programs, as they seek to pair seasoned industry professionals with younger potential recruits. The American Society of Association Executives (ASAE)'s Asian American Pacific Islander (AAPI) Advisory Committee, on which our very own Walter Kim, managing principal, serves, is working to promote association careers to the Asian American community. Throw in externships, internships, and career fairs, and it becomes clear a lot of organizations are trying … but who is succeeding?
We spoke with Robb Lee, chief marketing officer with ASAE, where for 17 years he has enjoyed a unique perspective of the association world at large.
"The day that the majority of young graduates see associations as a career entry point isn't here yet," he said, "but things are evolving. In the last 10 years or so, nonprofit management has gained ground as a program in higher ed, which in turn increases attention and awareness that will help mold attitudes into realizing associations are a viable career path. Opportunities outside of college degrees are also growing; there are many more certifications that can create a pipeline of young talent, and that should benefit associations," he added.
At ASAE, Robb said, their Young Professional Advisory Committee is one of their most active, and NextGen events serve to intentionally pull in a younger demographic by creating a sense of community.
"The connections we make help shape us as professionals, so providing platforms and events where people can gather and learn is an important strategy for any organization's culture," he added.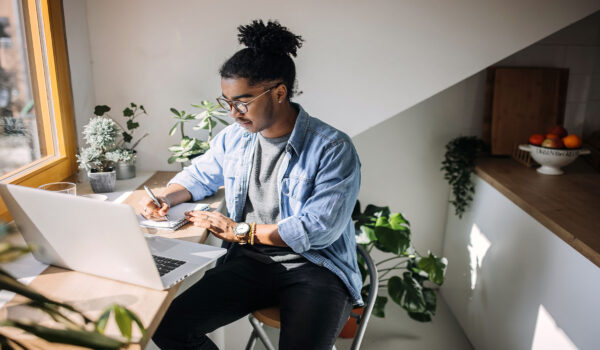 Not unsurprisingly, benefits are an obvious selling point; post-pandemic, flexibility in work location and hybrid options are top considerations for most prospects. And while association salaries have the reputation for being at a lower end of the pay scale, the wise association will focus on the total compensation package, with a healthy dose of non-pay focused benefits.
Focusing specifically on design that works, marketing analytics will be your friend as you seek to determine what works and what doesn't with your target audience. Open and click rates are now just one small part of the ever-growing list of available analytics, particularly if you test variables such as subject lines, themes, or social media platforms. Direct messaging that doesn't require multiple click-throughs are also important, as are captivating graphics that draw viewers in immediately: As the population of digital natives grows, so does the speed with which a target audience processes and decides whether to engage.
"Provide the key information quickly, right upfront," Robb said. "Don't make your audience dig for it."
Workforce development is a constant, and as we've seen enormous shifts in how the next generation of workers learns and gains intel from the generation before them, the focus on how to appeal to younger populations has become part of just about every conversation between leaders. But setting aside age, platform, or design, the one thing that rises to the top for just about every human who is looking for a career opportunities finding an organization that provides community.
As a result, the associations that are the most effective at recruiting and attracting talent are those that can flex their cultural competency. Why? Because when an unfamiliar organization resonates with someone, they're more likely to engage. The spark could be from people who look like them, think like them, or act like them, or it could be a sense of culture where a person can visualize themselves feeling comfortable.
"The authenticity of what an organization is trying to create around community is what it all circles back to," added Robb. "It's one thing to create a space, but if you're not listening to the people in that space, then no matter what you say or no matter how beautiful your events and marketing collateral, people will walk away. Great intentions only go so far; organizations have to prove that they value people and that they are authentically who they say they are."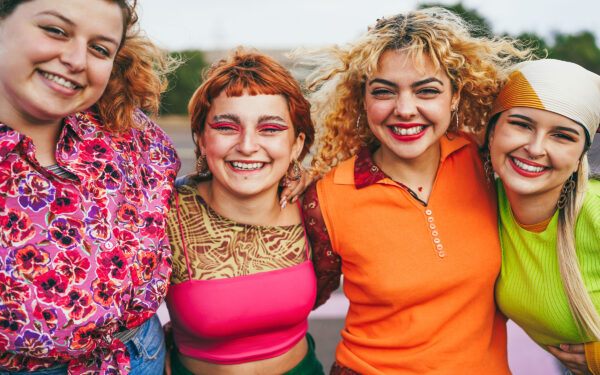 What Design Trends Appeal to GEN Z? 
Gen Z, who succeed Millennials and whose birth years generally fall between the mid- to late-1990s and the early 2010s, are perhaps best known as the first social generation to truly be "digital natives." Having grown up with access to the Internet and digital technology, they're a cohort that organizations are eager to reach, both for their purchasing power and for their ability to influence others, perhaps more than any other generation, through the power of the Internet.
But what's the secret sauce for attracting the attention of this generation, and what compels them to "stop scrolling and click through" toward a brand? We turned to our very own Gen Z, Jay Woods, designer and motion artist, to hear their thoughts on how best to communicate and connect – authentically – with Gen Z. Here's what we learned.
Authenticity is a necessary part of anyone making conscious consumption choices. Does your workplace stay true to your organization's mission and roots?
Speak your language; don't mimic ours. Bernie Sanders' campaign is a great example of this; he had a huge following from young people not because he mimicked us but because he stood true to his message in his own style, which resonated.
Put Gen Z in charge of your social media. It's our bread and butter … it'll sound authentic and natural because it is. If you have a Boomer or Millennial doing your social media marketing but you're trying to appeal to Gen Z, it'll backfire. Own your age and your own slang.
Many associations with younger audiences are pairing social giving back experiences with their conferences, like a food drive or a volunteering opportunity in the host city. It's a nice way to mesh experiences, promote your brand, and provide a networking event for younger people.
Gen Zs network online and very much start and continue friendships online. Older generations are skeptical, but we are absolutely forming connections with people we may not have ever met in person.
If your organization plans to support a cause, the support needs to be year-round. Countless brands jump on board during Pride month, for example, but then do nothing the other 11 months of the year. It's not enough to put rainbow colors around your logo for a month and call it a day. Similarly, act holistically. It takes seconds for us to fact check by going to a company's online profile and figure out what groups they're supporting – make sure your organization is surrounding itself with others that uphold your ethics, values, and message.
Gen Z-Attractive Brands