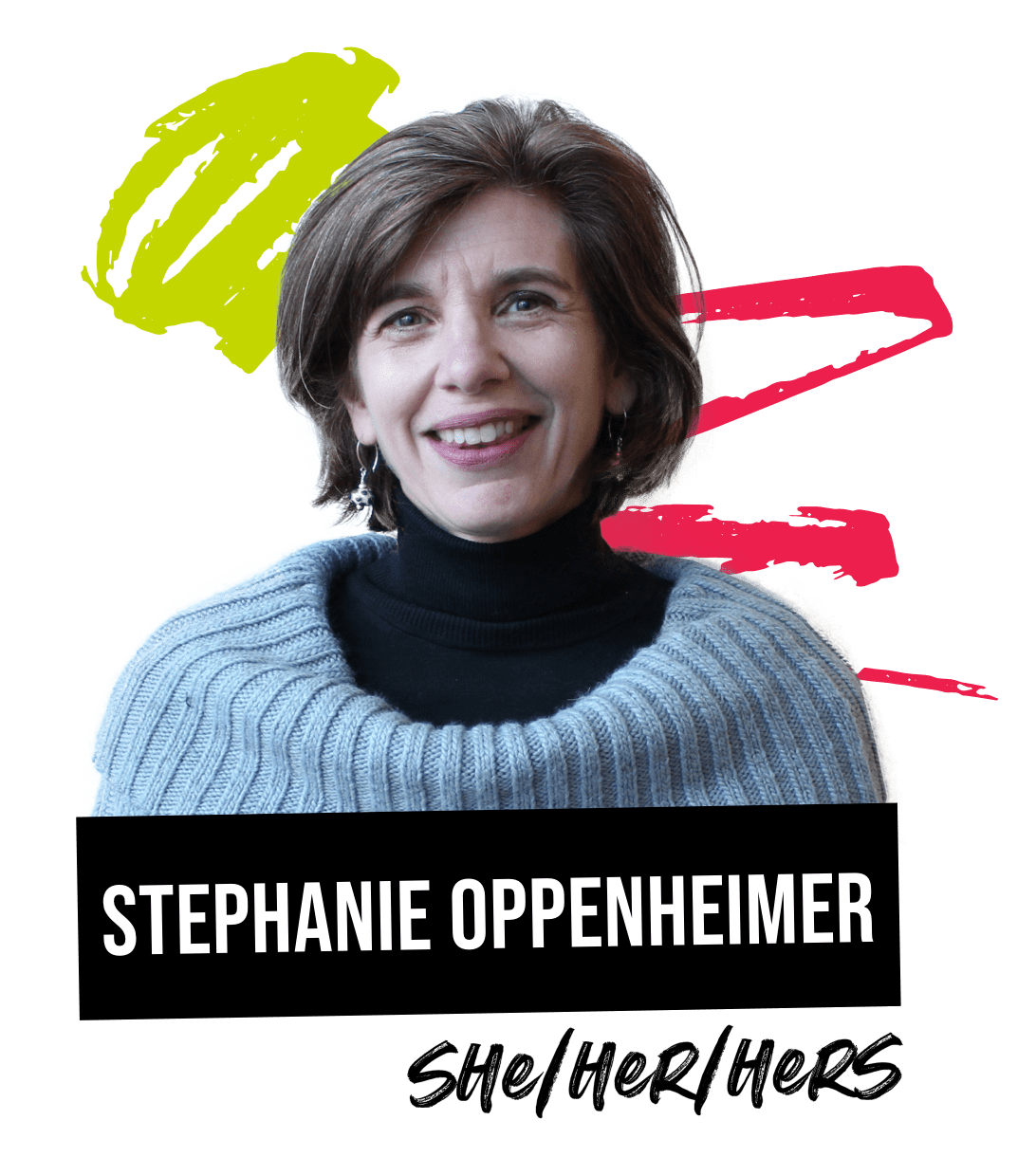 Senior Copywriter Partner
Stephanie brings a depth of experience in marketing, copywriting, and strategy to GRAPHEK's messaging and verbal branding offering. Growing up, Stephanie and her brothers were daily stars on their cassette-recorded radio show, and she took most of the bylines in her painstakingly typed family newsletters.
Her early love for ink and airtime translated into English as a favorite subject, wildly lopsided 
verbal-math SAT scores, and a Bachelor of Science in mass communications from Miami University. Today, Stephanie continues to get the greatest joy out of helping people and organizations get their messages out—on point and to the right people.
The only unsolicited grammar corrections she offers are to her kids, but she can't help but read the paper or a menu with a mental red pen. She knows that every client has their own vibe, and she strives to put their distinctive voice behind every word—whether she's writing website copy or editing a 48-page magazine.
Outside the office, Stephanie tends to her front-yard Little Free Library, volunteers with Wolf Trap Animal Rescue, and pursues new strategies for tiring out her two boys and the family dog.
Will Work for Travel
Loves Horses and Tom Petty
Scared of Wind
Bethany Beach
Protector
It'll All Work Out