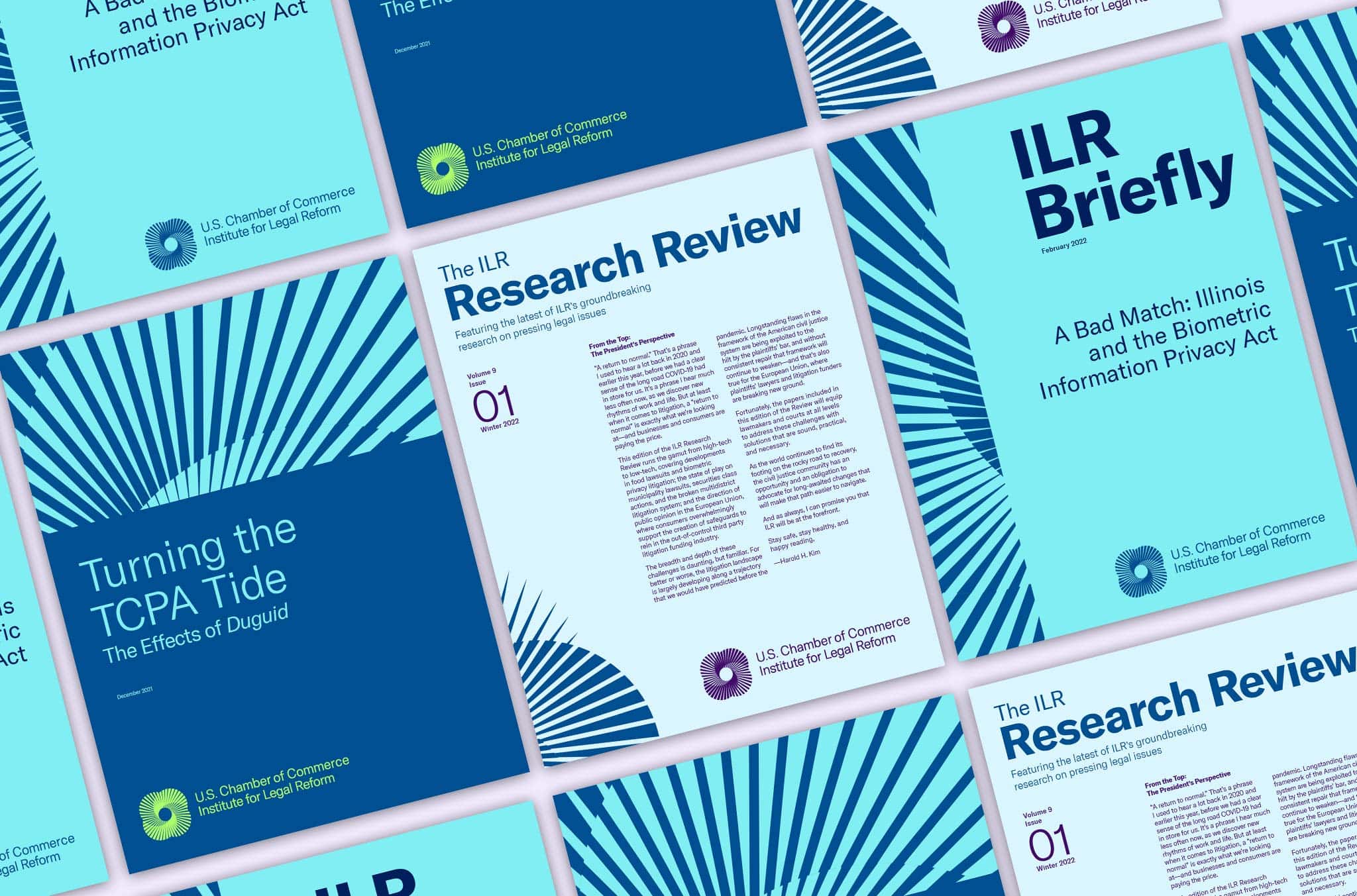 The U.S. Chamber of Commerce Institute for Legal Reform (ILR) launched a new brand in 2021. ILR needed an updated suite of publication branding to go along with the new brand that would attract readers and grow engagement.
GRAPHEK partnered with ILR to develop a layout strategy that would work across all lengths of papers and remain fresh and inviting for readers. Graphic, typographic and color studies were conducted so that each publication will stand on it's own but be a consistent part of the set. GRAPHEK worked on three publication types: ILR's Research paper, Briefly, and the quarterly Research Review.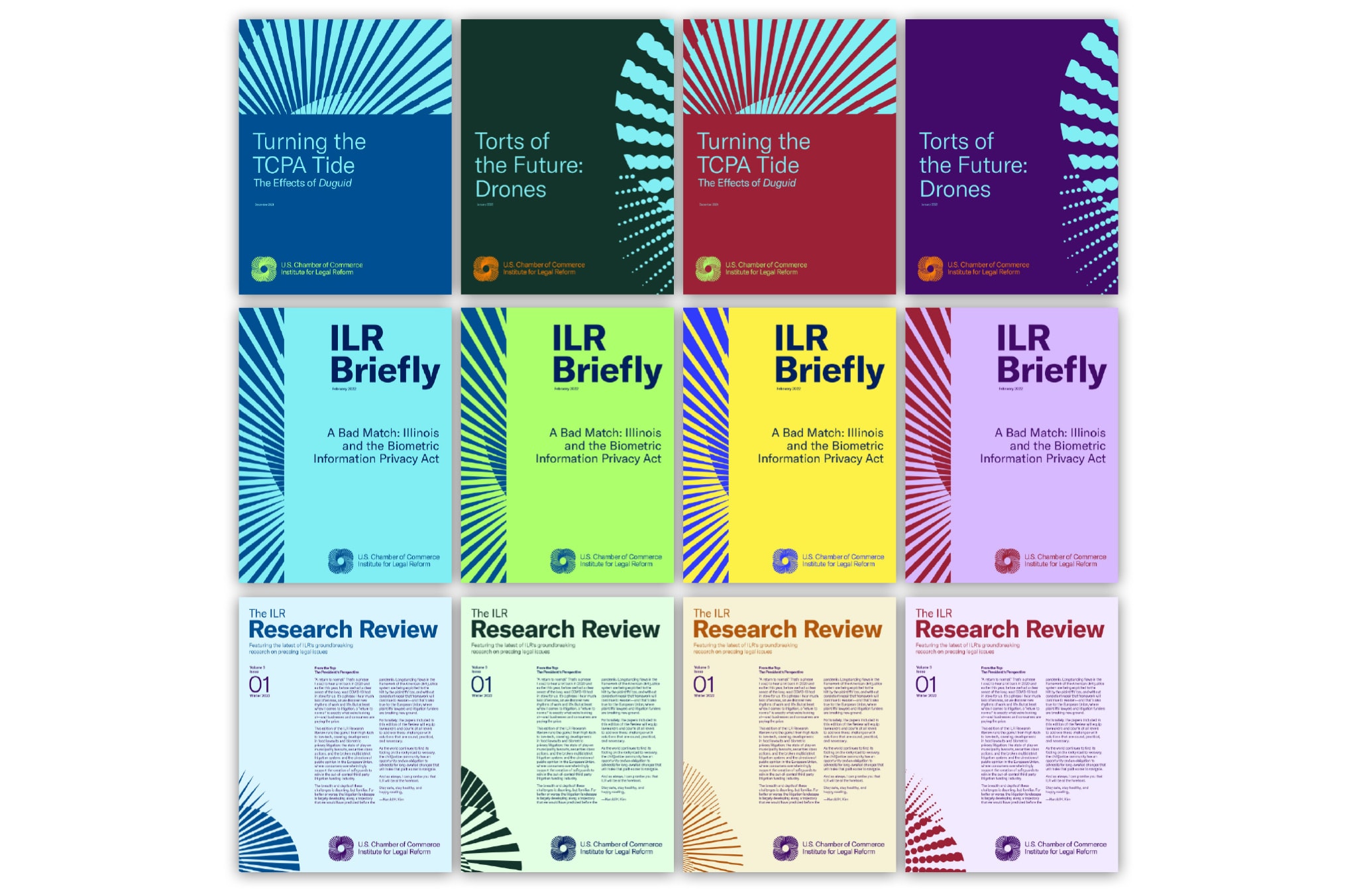 A color system was developed for each type of publication so that it is clear for the reader to know which publication they're looking at. Deep colors were selected for the research papers, bright colors were selected for the shorter Briefly papers and light colors were chosen for the Research Review.
The use of full bleed colors and a consistent grid creates clear space that gives the reader an easy to read and well-paced reading experience.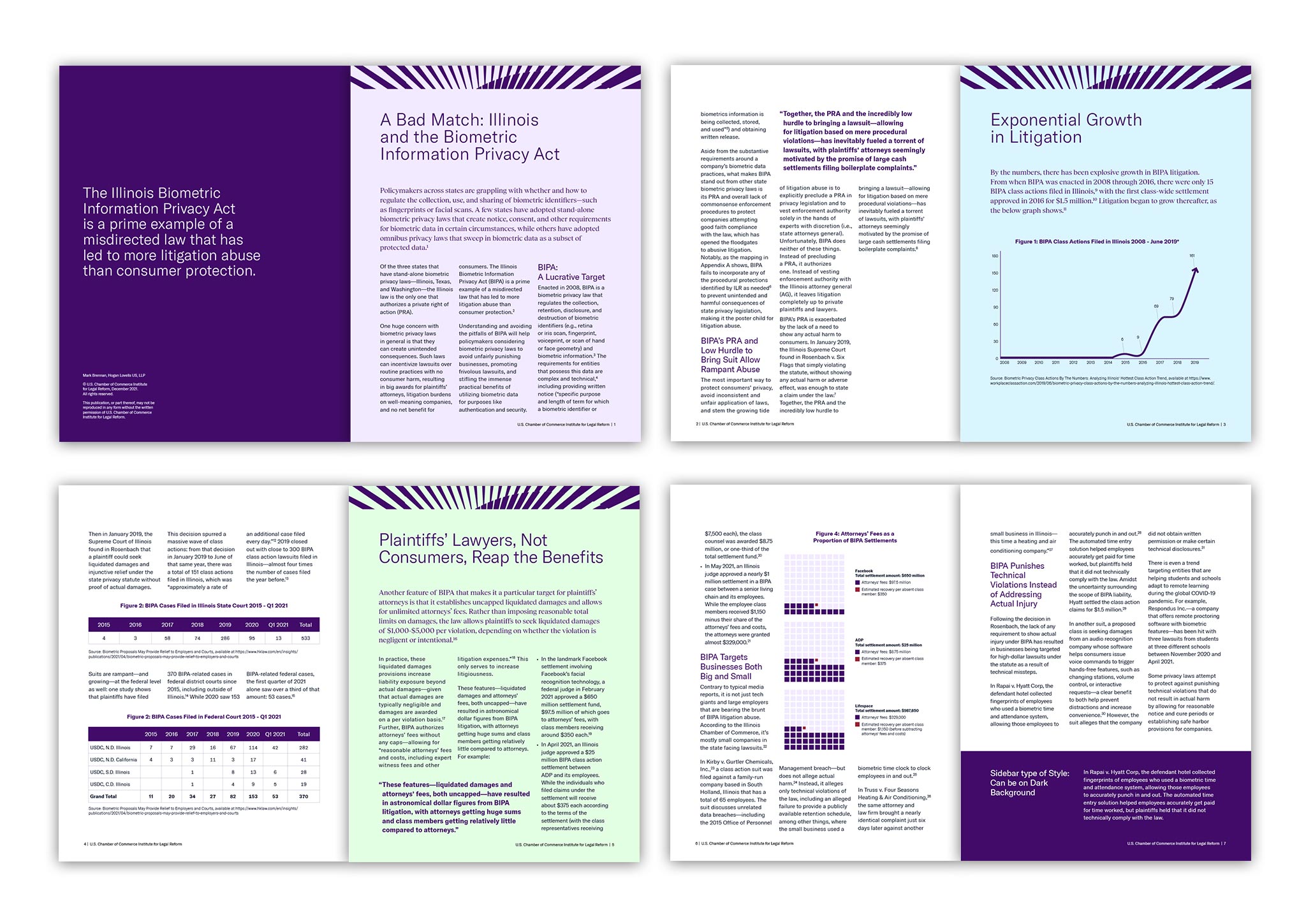 The Research Review is designed to provide a snapshot of multiple publications created in the past quarter. The minimal and clean color palette allows the publications to be the standout elements while remaining clean and easy to read. There are two versions of the back cover that can be used if ILR wants to feature more in-depth descriptions of reports or provide a guide for all publications published recently through the use of a gallery of covers.