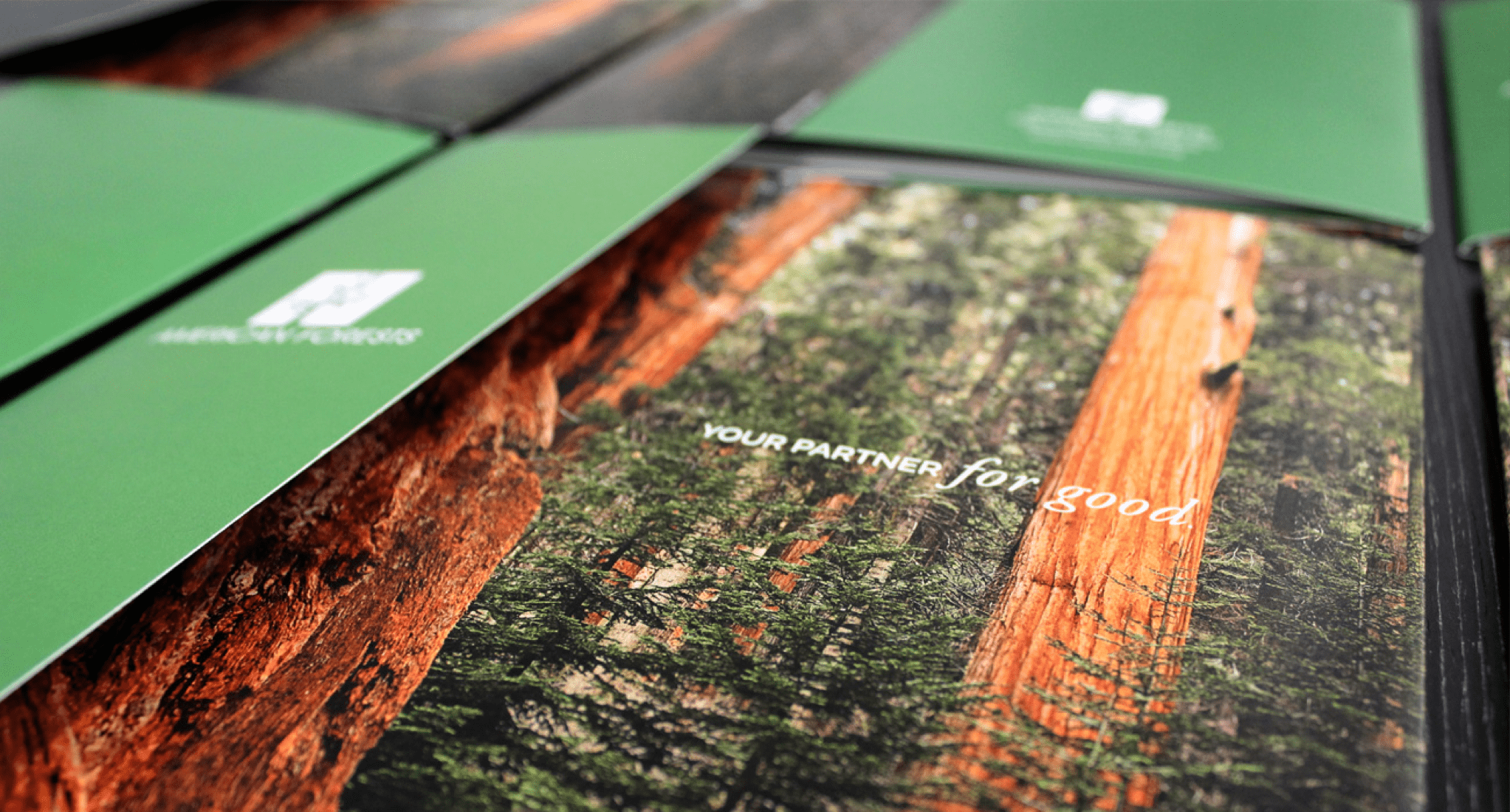 American Forests needed an embedded creative partner to establish a consistent, contemporary brand presence and share impactful stories of climate, cities, and wildlife across platforms to increase brand awareness and inspire its members and donors to make a difference in the world.
GRAPHEK has served as American Forests' branding partner for five years running, creating the organization's full suite of branding and marketing materials—including brand guidelines, marketing folders, annual retrospectives, and corporate brochures.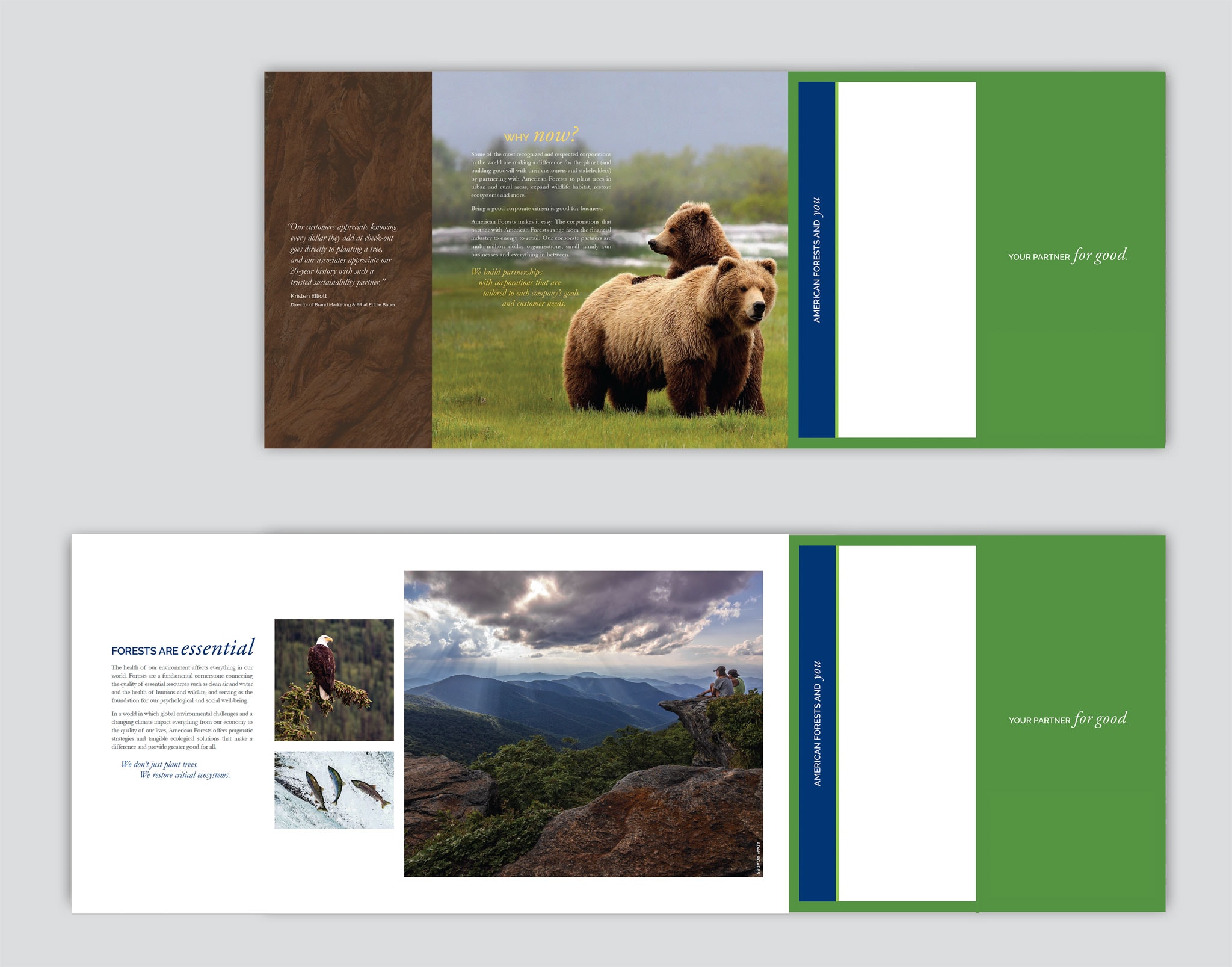 GRAPHEK translated American Forests' vision into print and digital brand guidelines that showcase why forests are essential. The brand font and palette are earthy and inviting, while photography, mapping, and iconography guidelines equip American Forests with an ownable, consistent, and comprehensive look and feel.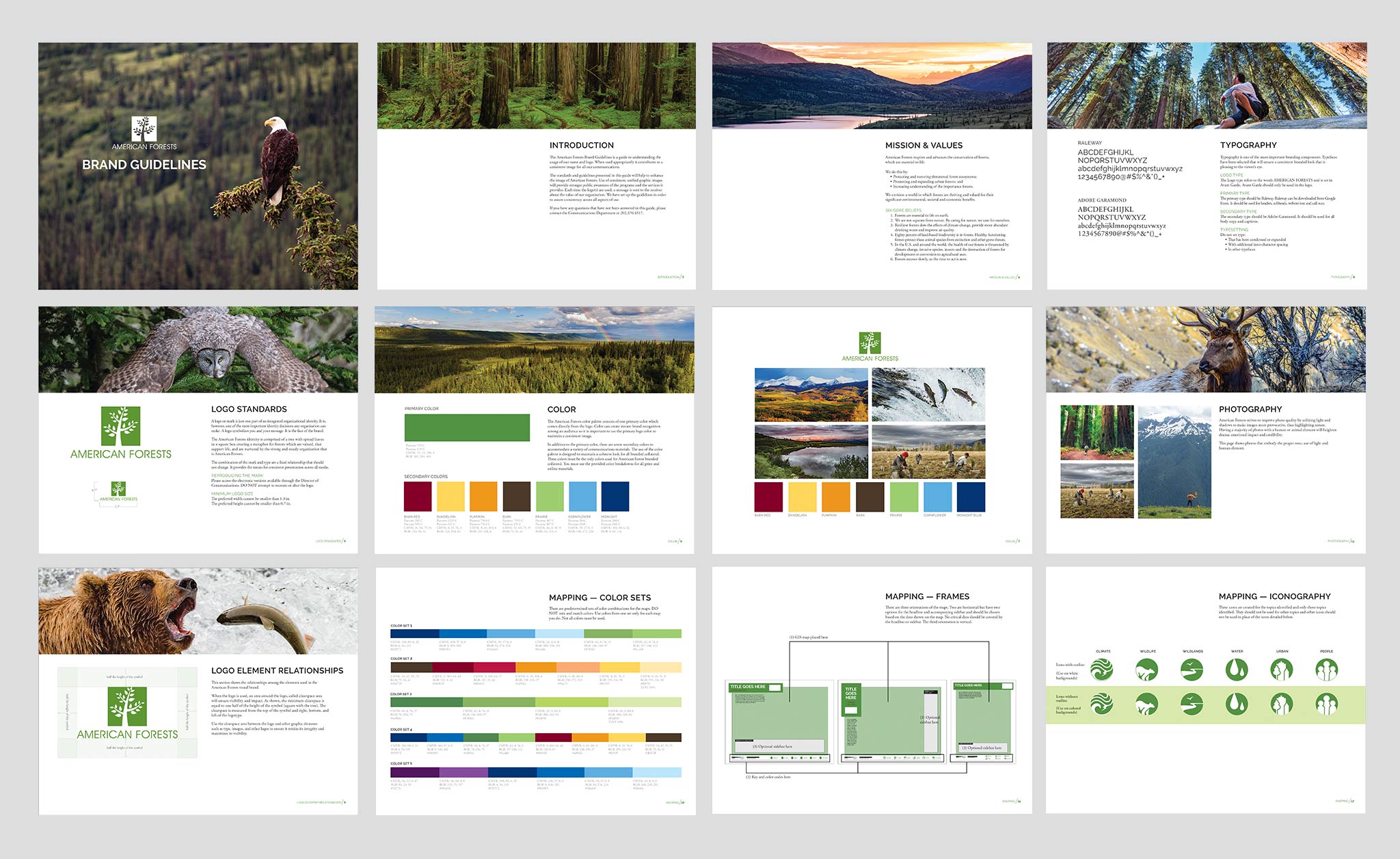 The work GRAPHEK does for us is distinctive and enhances American Forests' brand. They make us look great to our audiences, and we highly value that."
LEA SLOAN, FORMER VICE PRESIDENT OF COMMUNICATIONS — AMERICAN FORESTS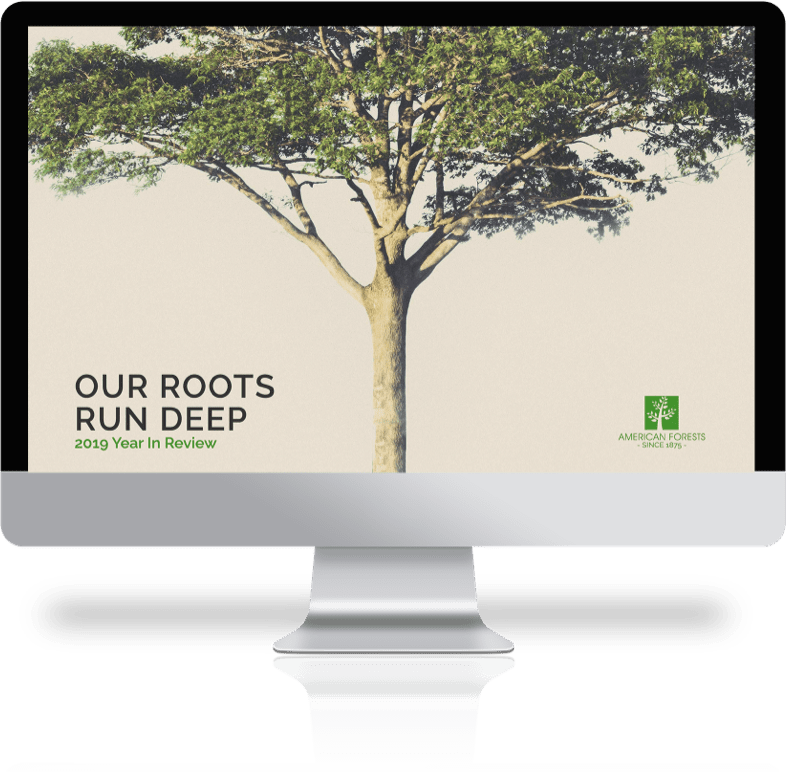 A highlight of the collaboration, GRAPHEK created a digital Year In Review to complement American Forests' 2019 print edition, custom-building a dynamic website that mimicked the layout of the brochure while introducing specific design elements unique to the site. The site featured eight impact stories arranged in a responsive, masonry-style grid and a detailed map of the U.S. underscoring American Forests' contributions nationwide, expanding on the print brochure map with an interactive navigation tool enabling users to learn more about specific efforts.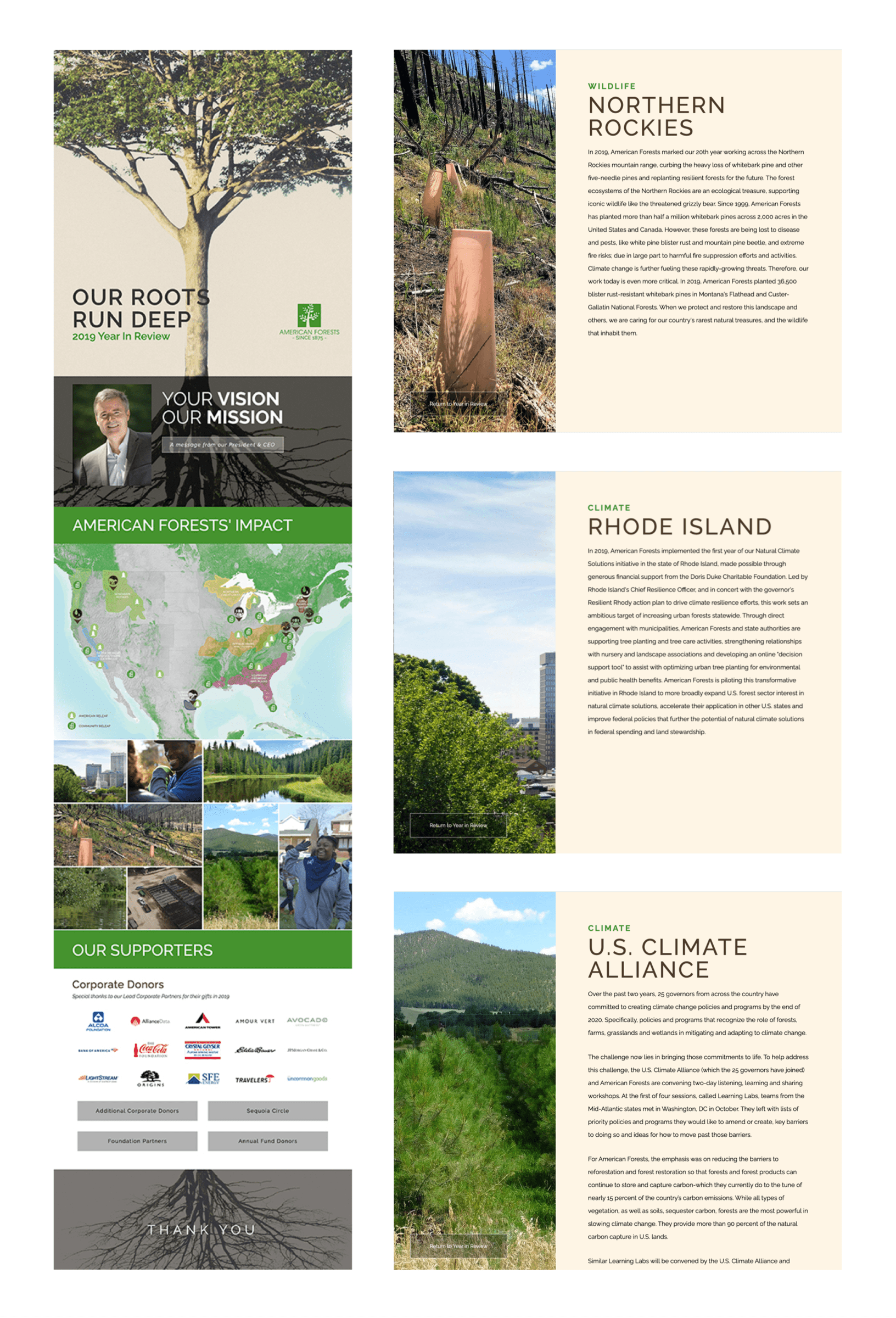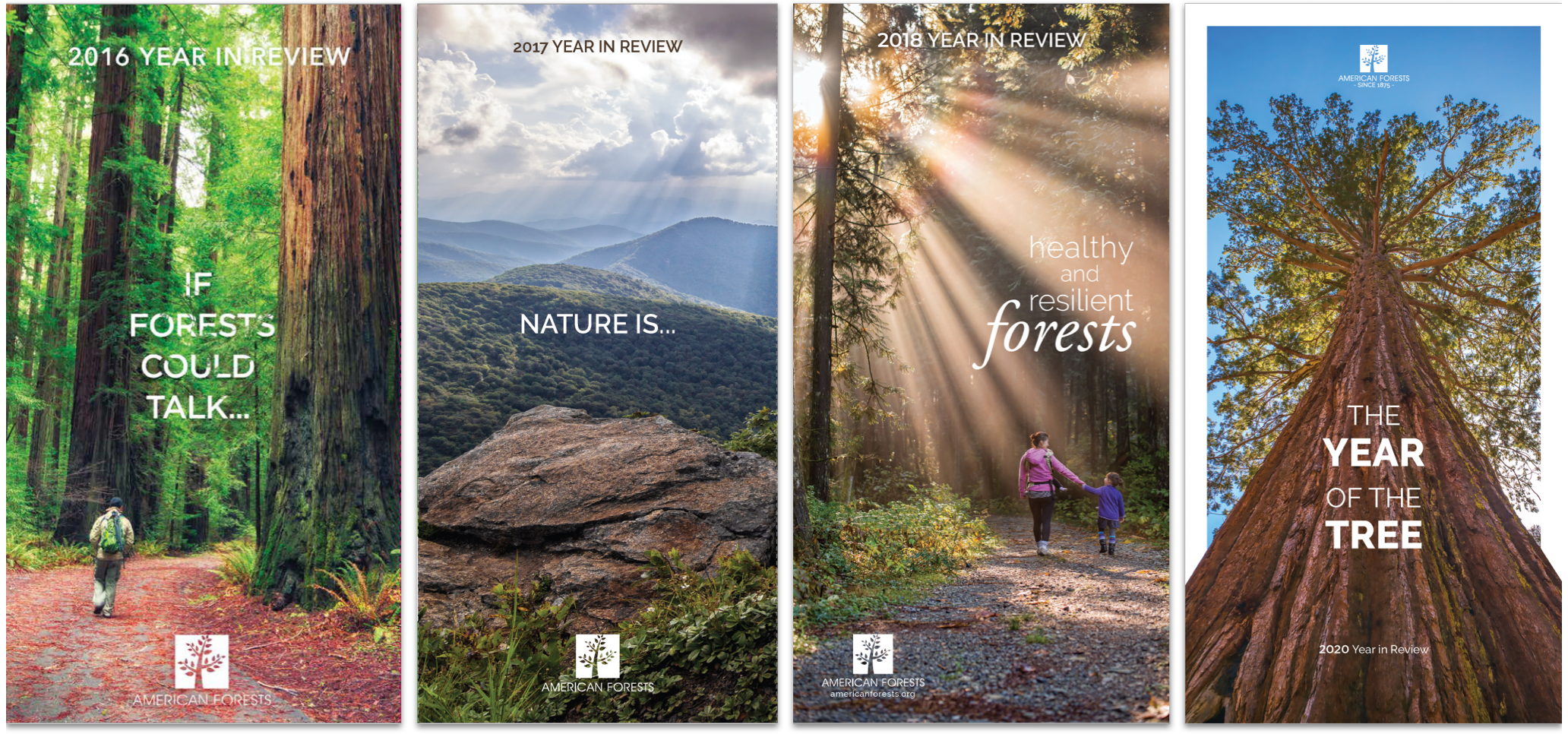 GRAPHEK created three distinct marketing brochures to tell the American Forests story to different audiences—a general overview piece along with two close-ups on its Community ReLeaf and American ReLeaf programs, designed to illuminate each program's goals, drivers, urgency, approach, and call-to-action to entice and motivate readers.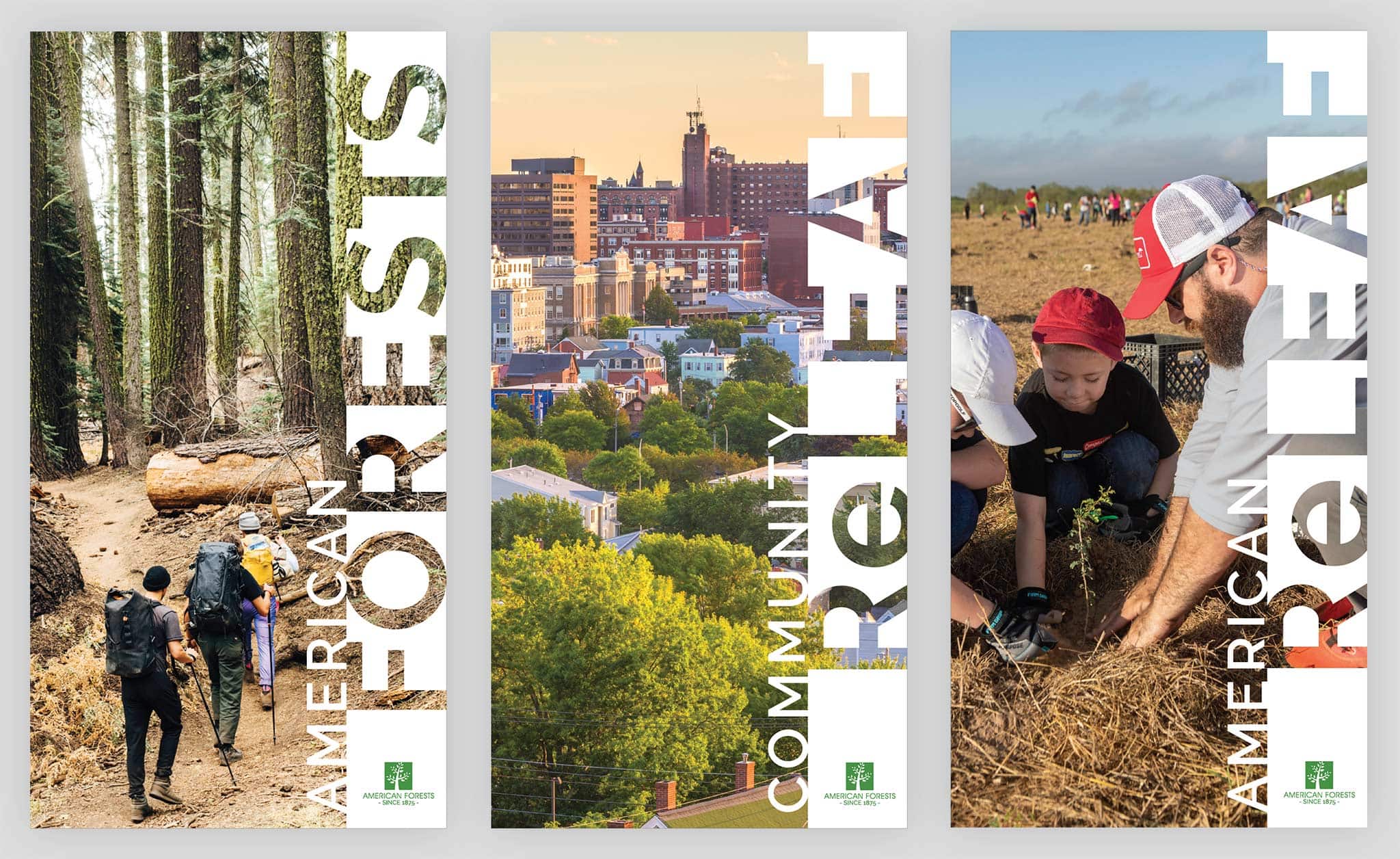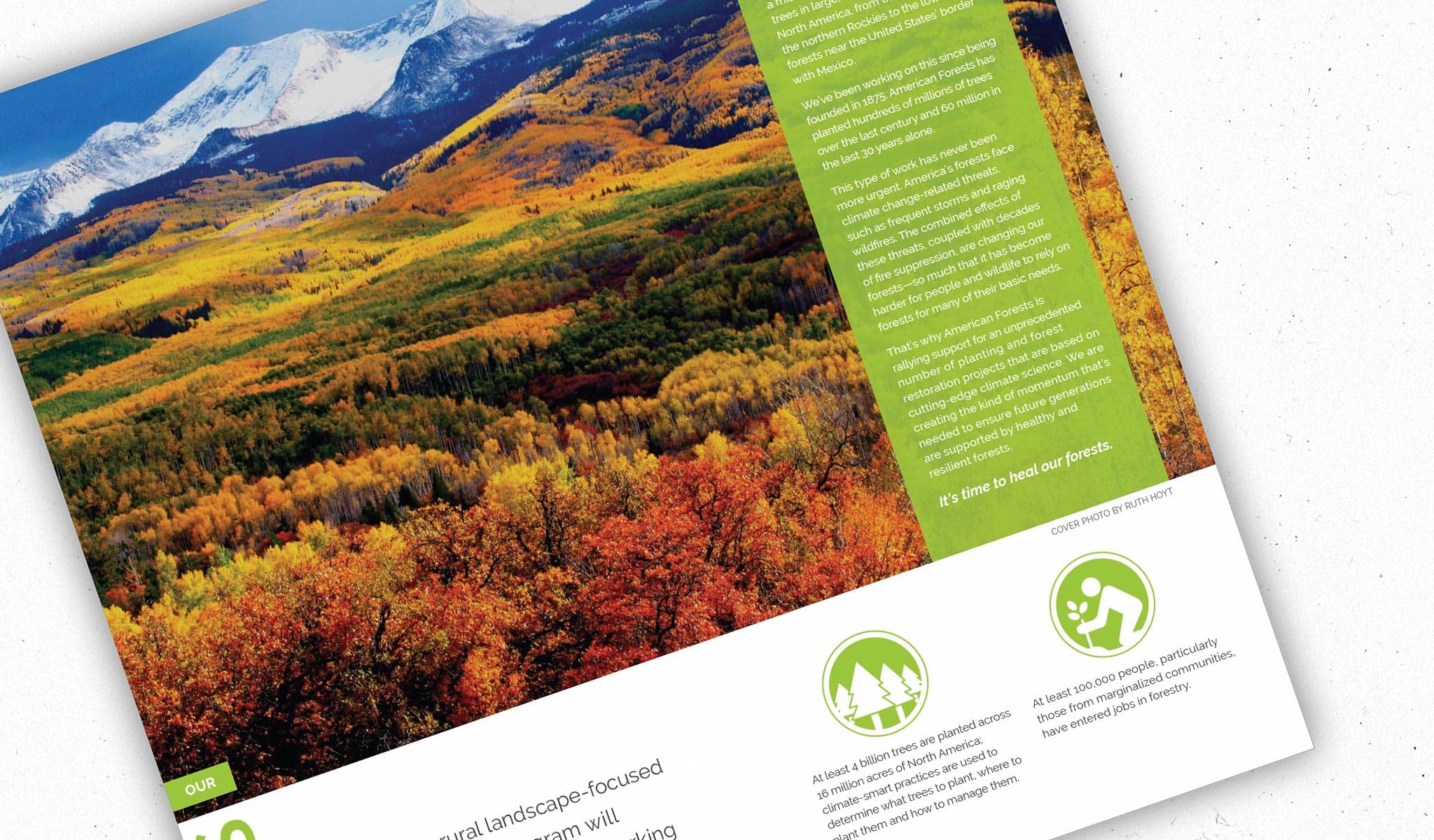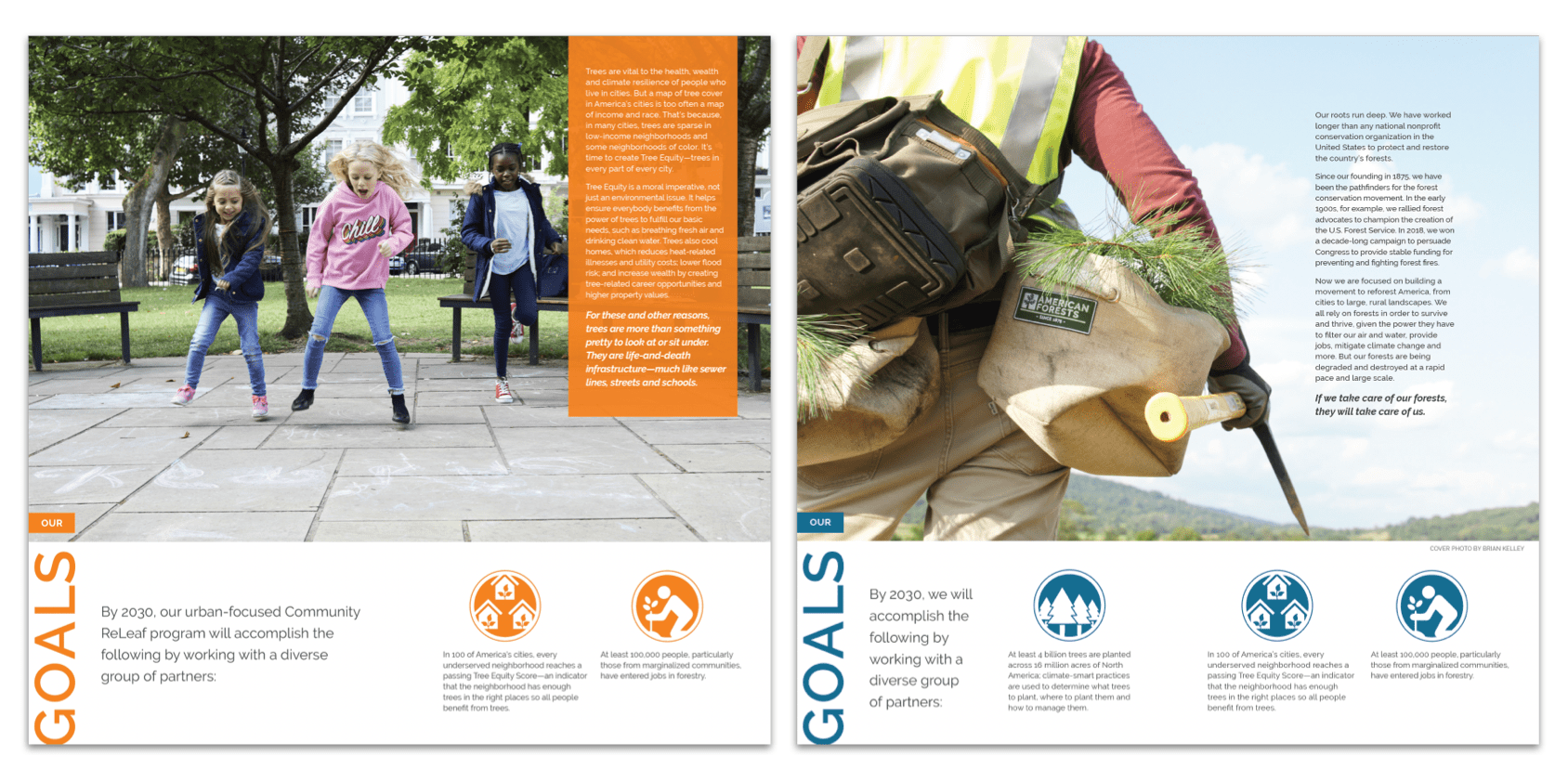 Each brochure featured a striking infographic showcasing the difference one mature tree can make in the ecosystem. Photography and custom iconography enhanced the materials' resonance.