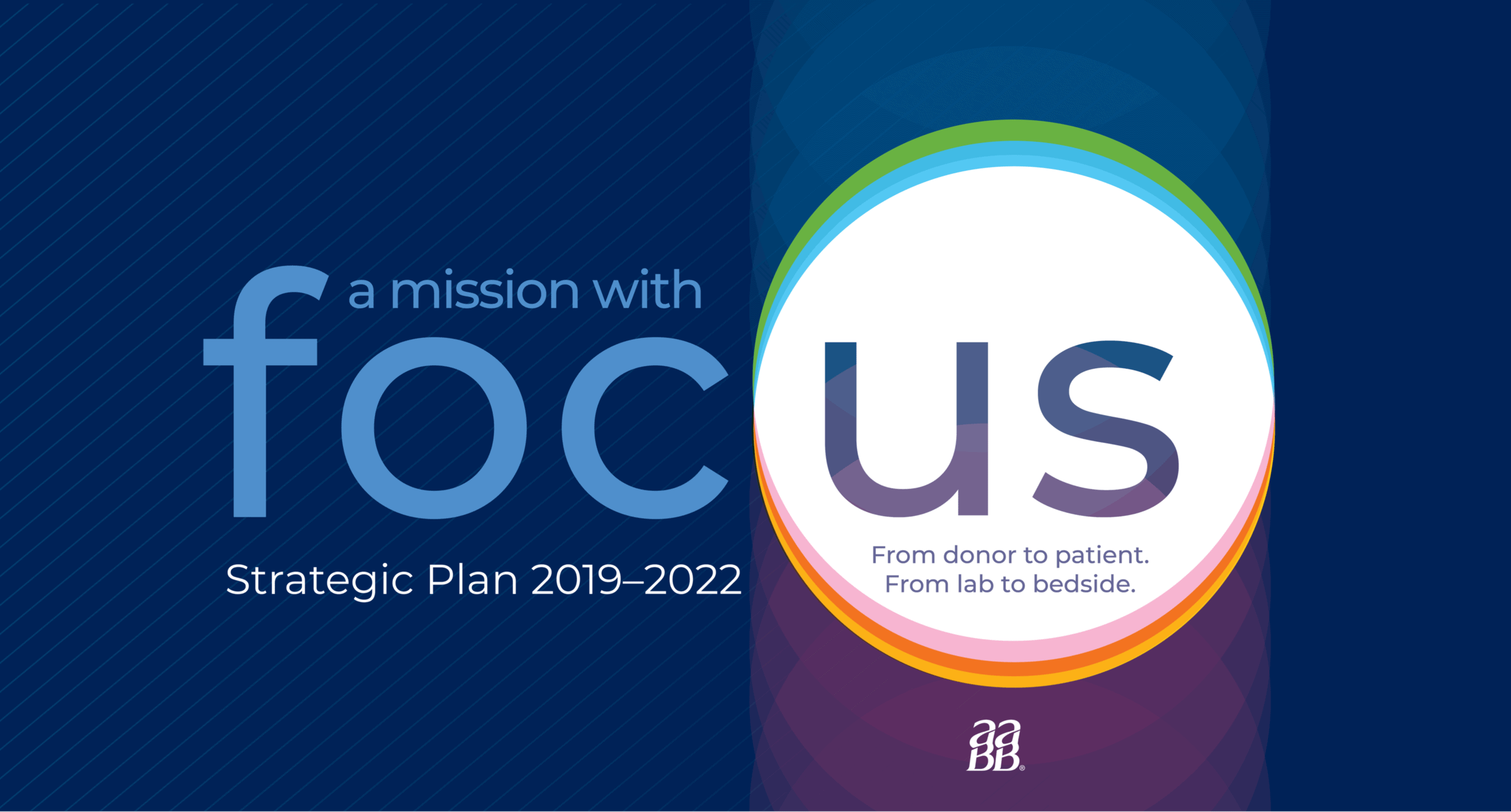 Informed by an extensive 2019 research campaign and membership survey to gather community input and guide future improvements, the Association for the Advancement of Blood & Biotherapies, the leading association for blood banks in America, developed a four-pronged strategic plan and sought an approach to thoughtfully unveil it to members.
GRAPHEK partnered with AABB on an energizing launch campaign for the organization's annual meeting—complete with bold colors, punchy messaging, a motion graphic video, brochures, and custom buttons.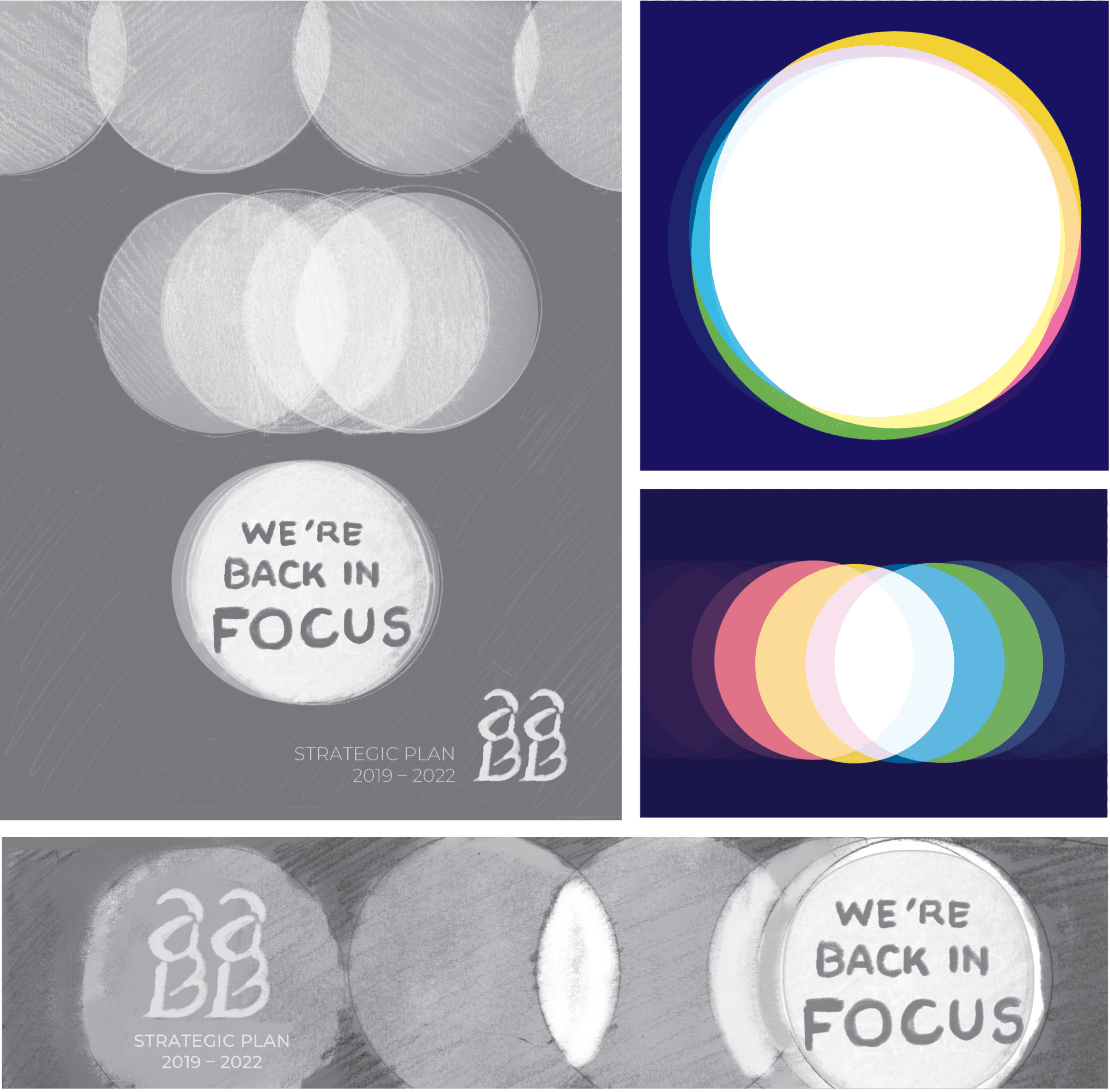 Calling to mind a lens, the graphic treatment showcases overlapping transparent shapes—symbolizing the four drivers in the strategic plan—coming together as one to represent a cohesive vision for the future.

Through a typographic study, GRAPHEK identified an opportunity to highlight "us" within the tagline "A mission with focus" to reinforce the sense of community and belonging at the heart of the plan.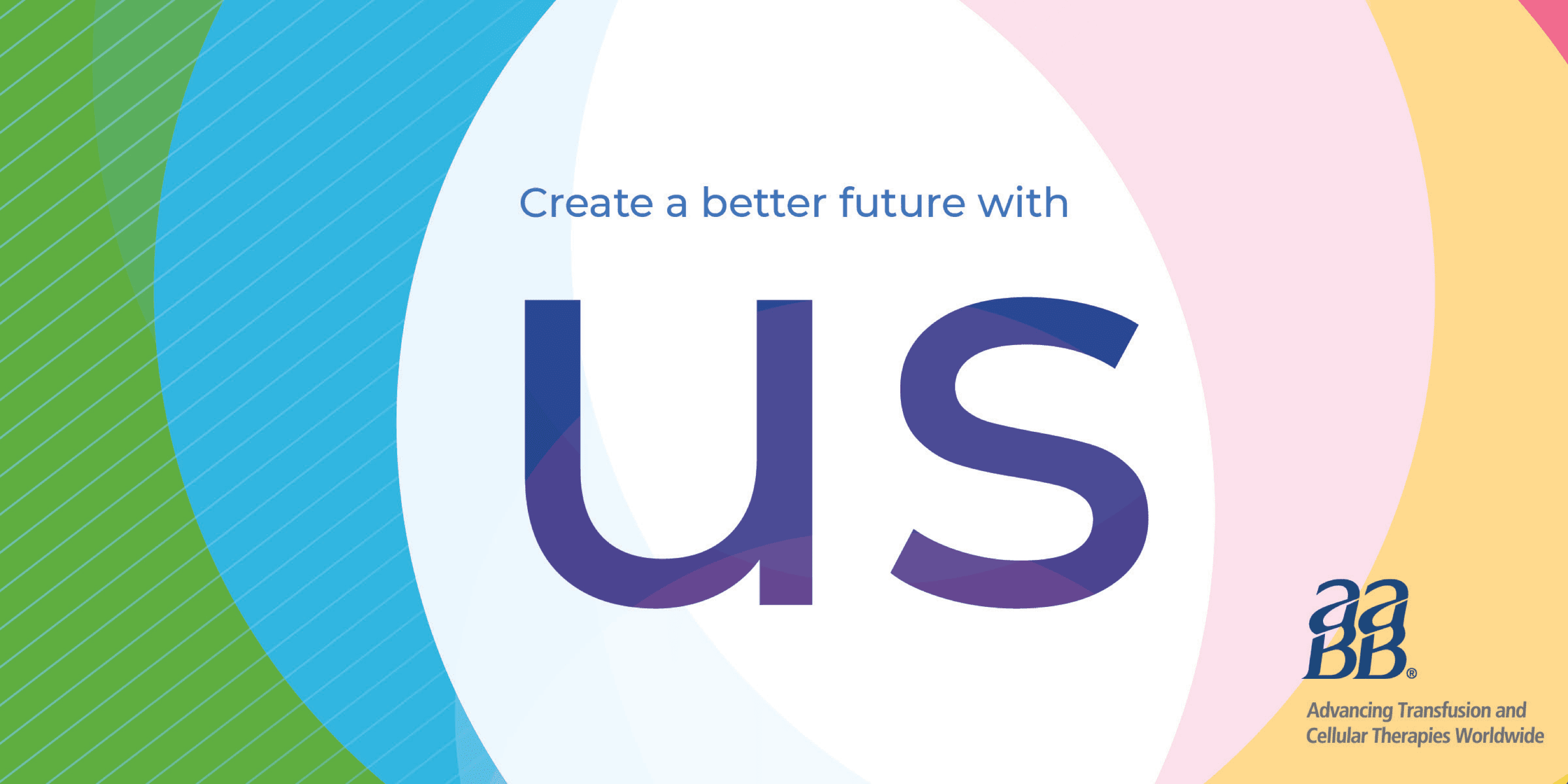 Played during the AABB President's keynote address, a motion graphic video presented the strategic plan in a lively, engaging way—integrating graphic elements representing member input to get them excited about their future within AABB.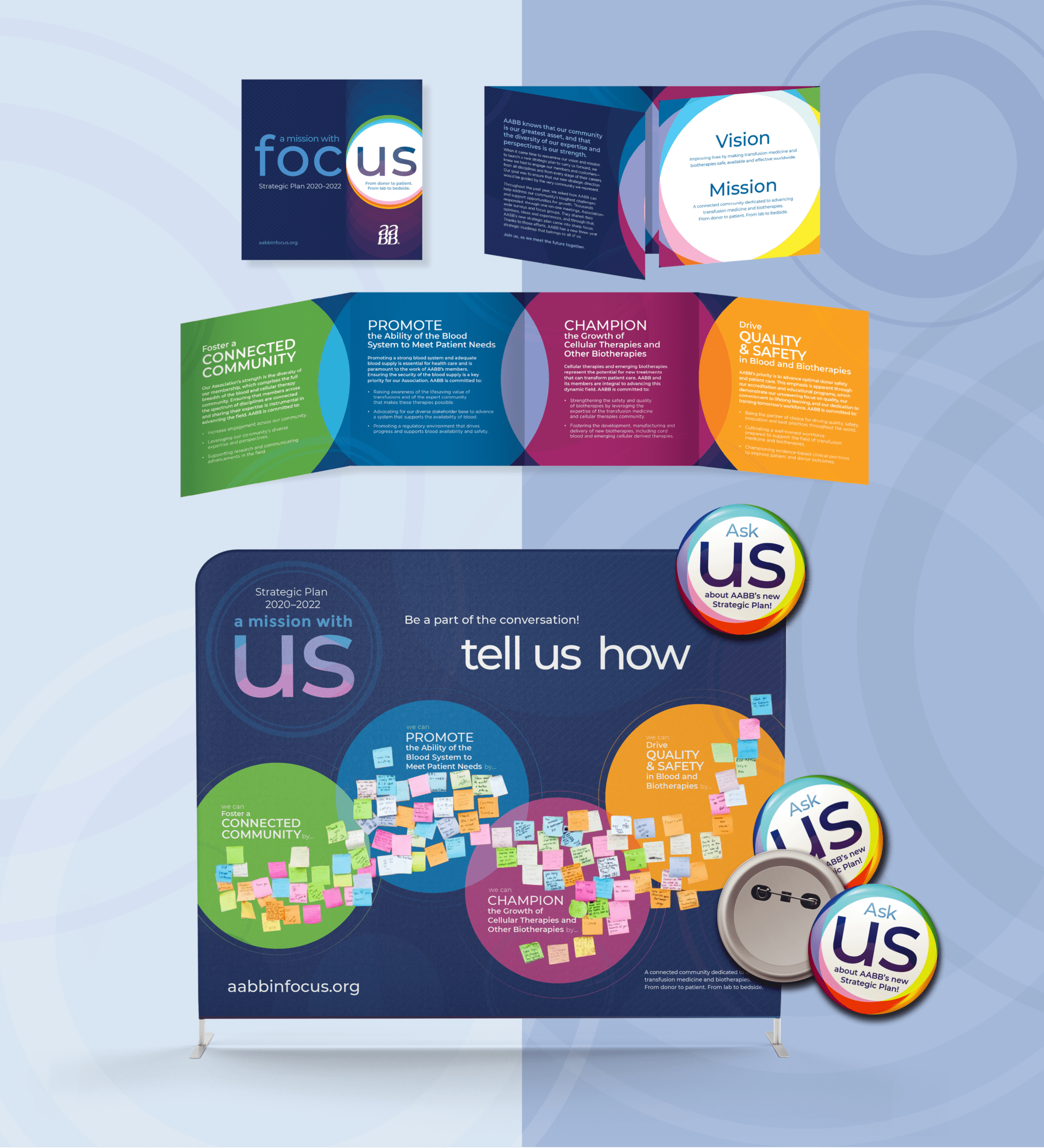 GRAPHEK created a seamlessly integrated brand experience—from branded brochures distributed to attendees to custom buttons worn by task force members to lens cloths with messaging driving attendees to visit the plan's microsite and provide feedback to leadership.
An interactive wall gave members an opportunity to weigh in and prompted them to consider how they could become more ingrained in AABB initiatives, and a comprehensive microsite outlined the plan in full and encouraged members to share their thoughts beyond the conference.